Every Avial electric bike is built like an aeroplane
10 October 2019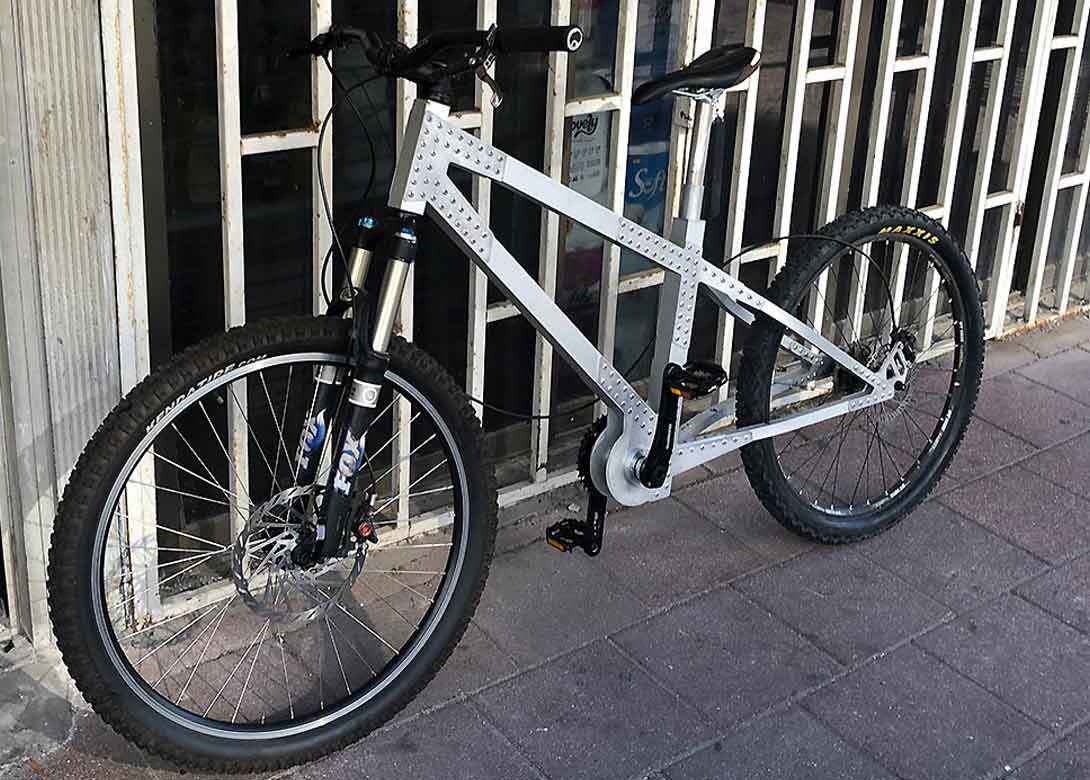 Startup Avial Bikes presents two working prototypes of electric bicycles, built on the basis of a proprietary patented frame of its own design, one of which is equipped with a mid-drive system, and the second with the rear wheel motor with 250W or 350W.
Each of the prototypes with a mileage of more than 1000km successfully passed all possible load and road tests – from driving along city streets and country back roads, to overcoming rocky sections in the mountain, driving along sandy beaches and mud road. Such a wide range of tests is explained by the fact that many e-bike owners use them in the city on workdays, and on weekends they can go for a drive both to the mountains and along forest paths.
Avial Bikes Team set itself the task of creating a not expensive electric bike based on a light and durable frame, which would make it possible, without significant design changes, to choose either mid drive system or rear wheel motor offered by different manufacturers, with power 250W - 350W and with a maximum torque up to 100Nm.
In addition, the frame design must withstand loads of up to 140kg, moreover, in any operating conditions. That is, in addition to city driving, which may be accompanied by crossing curbs, the owner of our bicycle should have the opportunity to ride over rough terrain, including mountainous ones, with long ascents or descents.

Features of the frame
It was decided to stop on square profiles made of thin walled aviation aluminium alloys, which are much stronger than traditional 6061 and 7005 alloys used for the production of bicycle frames, to make a light and durable frame for our e-bikes. However, it is difficult to weld rolled products from aircraft alloys even in factory conditions, and for small-scale welding production, this becomes a difficult task at all.
Therefore square profiles and special power plates were used that are connected to the frame of the structure with rivets. Such a solution, in addition to the simplicity of production, has another great advantage – in the frame design all necessary changes can be quickly made and also immediately after CAD simulation.
At the same time, unlike welded frames, which have a motor bracket for fixing only a strictly defined model of the middle drive, our patented frame has an original assembly that makes it possible to install either any model of the middle drive or pedals for the option of using rear wheel drive, saying that on the basis of such a frame you can also assemble an ordinary classic bike without an electric drive.
Another important task facing the Avial team was the comfort and ease of use of the bike. The owner of our bike should be able to move with complete comfort, which is especially important when operating in an urban environment. To do this, it was decided to install a front fork with a travel of 100mm on the frame, and for the transmission of an electric bike with a mid-drive system, use the Gearsensor, which provides smooth gear shifting.
Today, the prototypes of Avial's electric bicycles in appearance are associated with the Land Rover Defender of the first years of production. It was not laid in the design at first. However, such a retro design attracts a lot of people – both motorists and cyclists.
The frame used in prototypes weighs about 3.5kg and assembled electric bike weights within 22kg - 23kg along with drives and batteries. This is the standard weight for most models in this price range. However, since the production of these bicycles is planned in Europe, Avial is conducting experiments to create its own battery with a capacity of 10.5Ah - 14Ah, based on 3,500mAh cells, which will be lighter and more compact than a standard battery from south-east Asia by 20% - 25%.
"Our goal is to offer all lovers of riding on two wheels, convenient to use and, along with this, multifunctional electric bikes, with the possibility of operation like the analogues of Urban, Touring, and to some extent even MTB, but with a weight of less than 20kg," explained Avial.