Engineering a better tomorrow
02 November 2020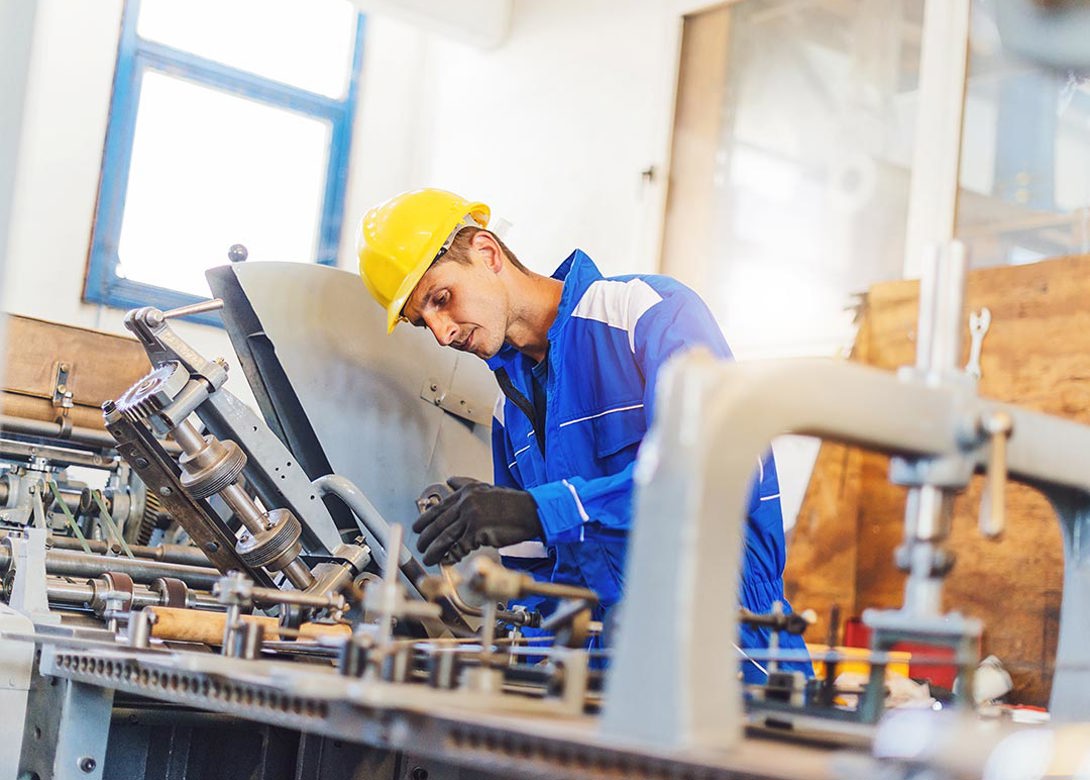 With huge challenges facing the engineering community, here Martin Ahner, head of norelem ACADEMY, explains how digital twin technologies and online learning can help engineers and businesses reach their potential in a post-pandemic world.
Without doubt, the world is facing one of the biggest challenges in generations, and industries have changed beyond recognition, all within the space of a year. For the engineering and manufacturing community, the impacts have been acutely felt. Plants have had to shut down. For some businesses, new production lines needed to be created almost overnight as they adapt to new market conditions. Supply chains have been disrupted, and all the while engineers have had to work in challenging, socially distanced conditions.
Meanwhile, for young design engineers and those who are still studying, lockdowns and the closure of schools, colleges and universities have severely hampered learning. In a discipline where getting hands-on with products is a necessity to creating innovation, the conditions are far from ideal for those who will be leading the engineering community in years to come.
This is the 'new normal' though, and one that we will have to get used to. However, it is not all doom and gloom – digitalisation has accelerated to combat the problems being faced with physical interactions, and with online tools and learning, we can come out of this predicament for the better.
For many engineers, one of the biggest challenges is product and component knowledge. The common misconception is that engineers can pick up components and instantly know how to use and operate them effectively – that is not the case.
All engineers will need a certain amount of product knowledge and training, whether it's to design new applications or machinery, or to operate equipment in different areas of the plant. For more complicated components, like 5-axis clamping systems, concentricity gauges, positioning tables and stages, it is particularly important that engineers have access to the product data. With CAD data, technical drawings, the component's dimensions and specifications, engineers can then go on map them into their applications.
Traditionally, this product knowledge would be locked away in reference guides, or knowledge would need to be passed from one engineer to another. However, these methods have their obvious inefficiencies, and skills gaps are appearing as older generations of engineers, who are skilled at mechanical engineering, retire and this knowledge is not given to younger engineers.
Moving this product knowledge online allows engineers to access the information they need virtually and instantaneously, whether it's from a desktop or from smart, connected devices. The norelem ACADEMY provides one such database where engineers can find detailed information about the standard components.
The power of this is that whether you are a skilled engineer or you are just starting out in your career, the learning materials are quick and easy to reference. Learning through hands-on approaches and through face-to-face workshops and lectures definitely has its advantages. However, using videos and slideshow demonstrations for components like 5-axis clamping systems and ball screw linear actuators overcomes the challenges that we are facing currently.
An online training centre also provides engineers with the nitty gritty information, such as technical information on maintenance, servicing and operating temperatures. Another area where investing into digitalisation will reap rewards is in digital twin and augmented reality technology.
The challenges with classes, workshops and lecture theatres being out-of-bounds has already been well documented. Along with this, trade shows and exhibitions, the places where many engineers and students go to see the latest engineering innovations and learn from peers, have been on pause or cancelled while they figure out how to conduct events safely.
This is where augmented reality can fill the void. With this technology, engineers can see components and even complete systems come to life, without needing to leave the comfort of their home.
In many ways, this will also cut down on traditional costs and make engineering much more efficient. For instance, a vast amount of time and money is saved from not having to travel to exhibitions and spending days out of the office.
With standard components, engineers can also see all the components they need to build their applications, and do not need to rely on bespoke parts and systems. norelem ACADEMY has an example of this with its 'Pick and Place' automated application, built entirely from standard components.
Using drive technology, a measuring unit, a linear guide, a positioning unit and a handling system, engineers can see how to create a simple but effective automated pick and place system. Each unit is broken down into individual components, allowing engineers to see the complete application in augmented reality simply by scanning a QR code.
Of course, there's no doubt that the intangible benefit of seeing components up close and personal is still intrinsic to design engineers' work. However, it is vital for young engineers to have components to experiment with to 'cut their teeth' in the trade.
For norelem, supporting the next generation of engineers is crucial. Through norelem ACADEMY, there are a number of initiatives to help young engineers. This includes supporting Formula Student teams with knowledge transfer and donating components to help build their race cars, through to accelerating the way solar power can be harnessed through the World Solar Challenge. norelem ACADEMY also runs its own Engineering Newcomer competition, open to students around the world to showcase their projects, theories and work.
It is through this manufacturer to engineer collaboration that will help the engineering industry not just survive, but come out the other side of the global crisis stronger than before.