Easily bond polyolefins and other difficult to bond plastics
26 September 2019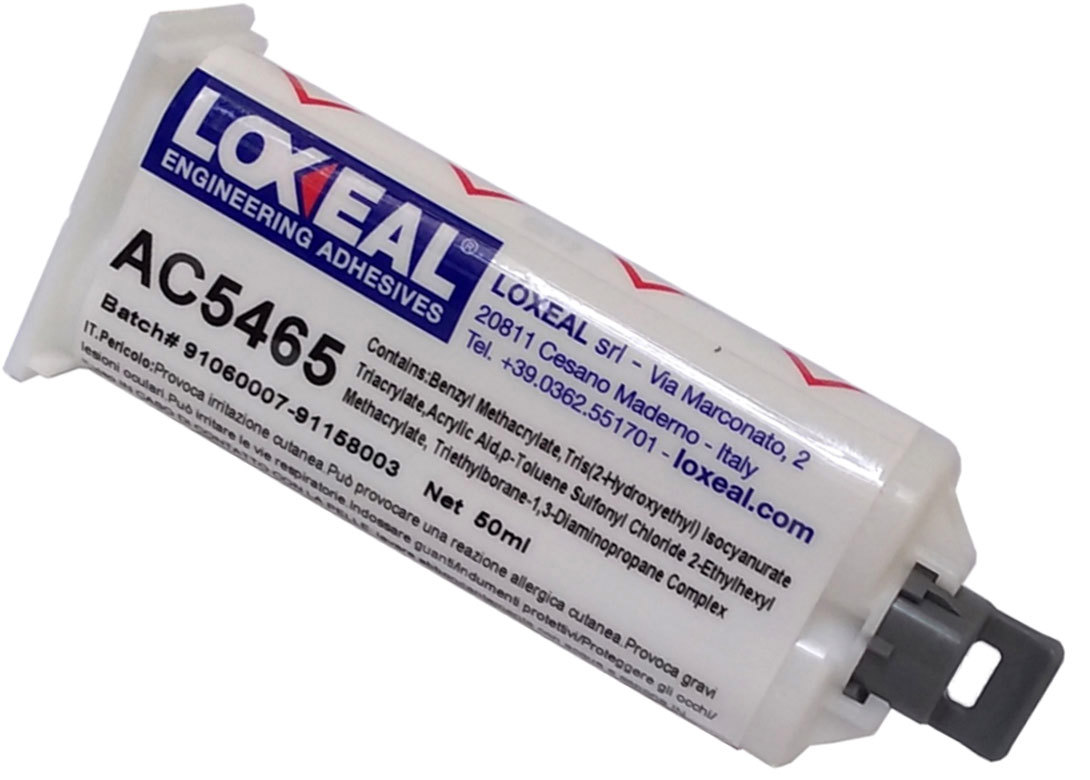 The NEW LOXEAL AC5465, 2K acrylic adhesive is specifically designed to bond Polyolefins and substrates with low surface energy (PP, PE, HDPE, LDPE, PTFE) among them, to other plastics like ABS and PVC and to metals, leather and wood as well.
The new LOXEAL AC5465, thanks to its physical features, allows to design 0-gap joints and to bond substrates with extremely small gaps. Its application on transparent substrates provides a resistant and transparent bonding.
It can be used to bond dissimilar materials such as plastics, above all polyolefins, metals, leather, wood, as has transparent bonding when applied at 0 gap. Other benefits also include reducing production process' time and cost, allowing not to use a primer (generally needed on this substrates); enabling use with or without mixing nozzle, reducing waste; easy to extrude and slightly thixotropic; and cures quickly at room temperature.
The LOXEAL AC5465 can be used in a number of industries where polyolefins are used and assembled, with other substrates as well. These include the design, outdoor furniture, fridges, and sport equipment industries.