Cloud-based fastener and hardware eSourcing tool
01 August 2023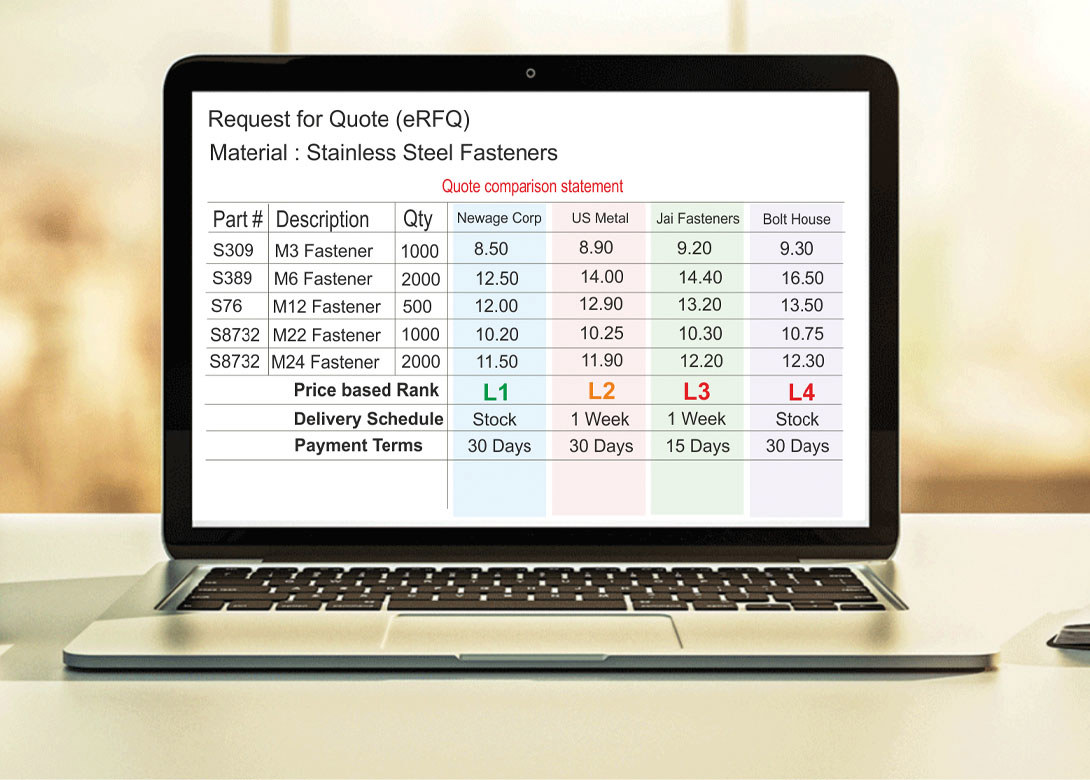 A new web-based platform designed to simplify and streamline the sourcing process for fasteners and hardware has been launched by eSupplier.com – designed to make it easier for businesses to manage all aspects of their sourcing process from a single dashboard.
The Fastener & Hardware eSourcing Tool enables users to handle multi-currency sourcing with ease and features an advanced cost calculator that provides pricing details for each part supported – with every cost aspect of the sourcing process, from custom duty to shipping costs, automatically calculated. This means the landed cost is provided directly at the user's warehouse workstation. 
The platform also does away with the hassle of manual sourcing work via email, phone calls, or WhatsApp, and provides 'ready to use' templates for users to communicate with suppliers clearly and precisely, thereby reducing human errors. 
"Whether buying locally or globally, this new platform simplifies the sourcing process," states eSupplier.com. "The Fastener & Hardware eSourcing Tool also automates various other tasks associated with procurement, such as creating and distributing RFIs and RFQs, as well as evaluating quote proposals. Additionally, if negotiation with suppliers is required, the platform's automated eNegotiation tool can expedite the process."
eSupplier.com adds: "The new online platform, which is available now, including a free trial, is designed to save time and reduce errors that might otherwise arise in the procurement process, allowing informed purchasing decisions to be made quickly by managing supplier relationships effectively."