Buttonfix wins award
02 July 2020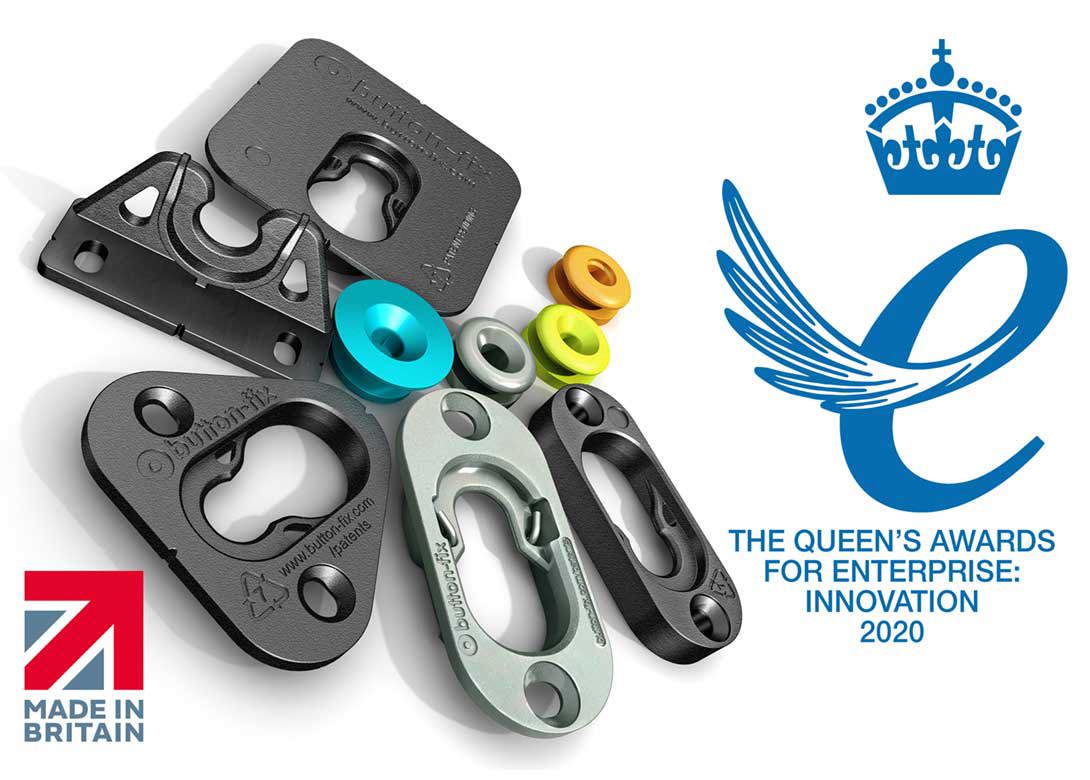 Button-fix, a product designed to invisibly attach objects to walls, ceilings and other surfaces, has recently been awarded with a 2020 Queen's award for 'Enterprise in Innovation'.
The annual awards are prestigious for UK businesses and administered by the government. In 2020, Buttonfix Ltd was one of 66 businesses throughout the country that were recognised for outstanding achievement in innovation. The award will go alongside previous awards won by Button-fix, including the 2017 sign industry product of the year and the Australian good design award.
Part of the success of Button-fix is the fact that it can go unnoticed. It is an invisible fixing behind a diverse range of applications across many sectors including large retail environments, hotels, office receptions, auditoria, yacht interiors and office furniture. The products are manufactured in the UK, and are distributed globally.
"Innovation is at the core of everything we do as we are a company founded by product designers with experience designing for the built environment. Since its first product launch in 2012 the range and capabilities of Button-fix have expanded each year due to a programme of continuous product development. We're delighted to have won this prestigious award and to be recognised for our commitment to product innovation," commented Philip Hall, technical manager at Buttonfix Ltd.