Böllhoff success story with self-pierce rivets
01 November 2023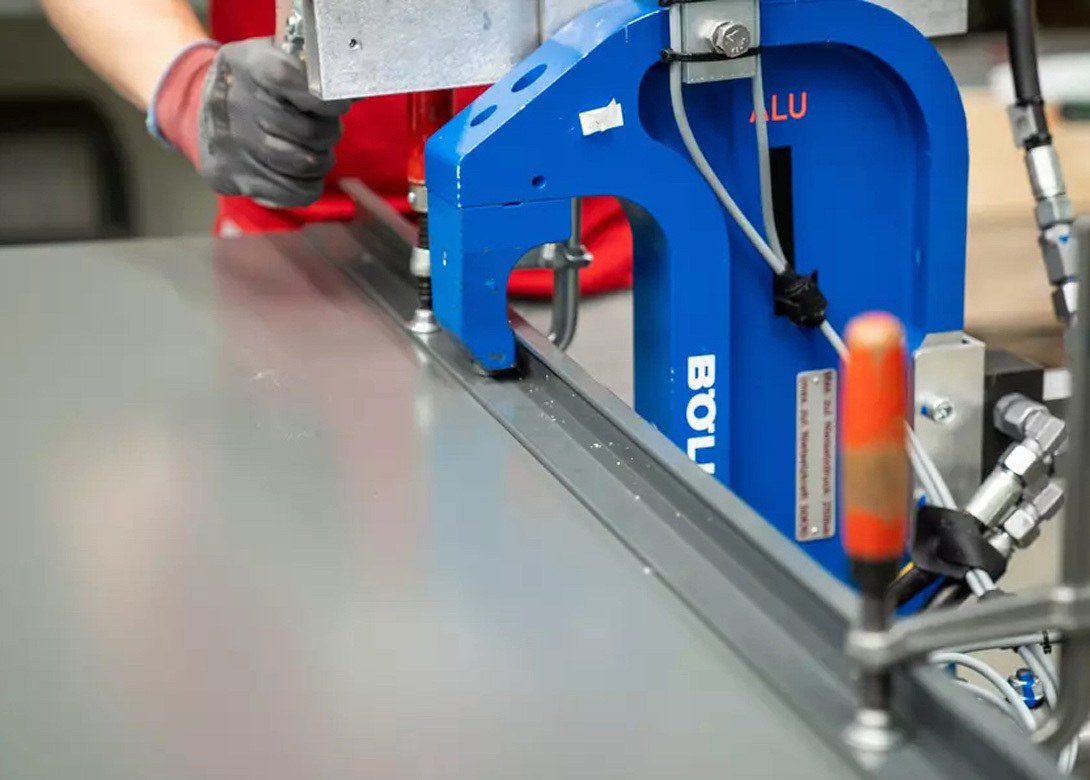 Signature Hiller, a German signage pioneer, approached Böllhoff Group when the company required a reliable fastening component in the production of motorway and road signs. Welding was no longer a viable option for Signature Hiller – this is where Böllhoff offered its RIVSET® self-pierce rivets.
Traffic signs are made from aluminium because it is a light-weight and durable material. The large dimensions of motorway signs, however, quickly result in larger weights. Originally, weld studs were used to join the stiffening profiles on the rear to the aluminium material. However, following the introduction of the innovative composite material DIBOND®traffic, a new generation of traffic signs was born.
With the composition of two aluminium cover layers and a laminated polyethylene core material, the sheet became a popular choice thanks to its suitability for light-weight construction, weathering resistance and its equivalence with a solid sheet. The downside: DIBOND®traffic is not suited for welding.
The RIVSET® self-pierce riveting is a joining method that creates mechanical high-strength joints from similar and dissimilar materials, joints which can consist of two or more layers.
In one step, the semi-tubular rivet punches through the top material layers, forms an interlock in the bottom material layer and also forms the characteristic button. The bottom material layer is not punched through so that a tightly sealed joint is created.
From the beginning, Böllhoff had been involved to offering its joining technology expertise. During numerous tests in the in-house joining technology laboratory, the RIVSET® self-pierce rivet proved to fulfil the high requirements for the joint. In combination with the RIVSET® 'Roadsign' processing system, a self-pierce riveting system which had been specially developed for the manufacture of traffic signs, it was verified by the TU Dortmund University and approved by the German Güteschutzgemeinschaft Verkehrszeichen und Verkehrseinrichtungen e.V. for the quality assurance for traffic signs.