Beck honoured with Gold German Innovation Award
02 August 2022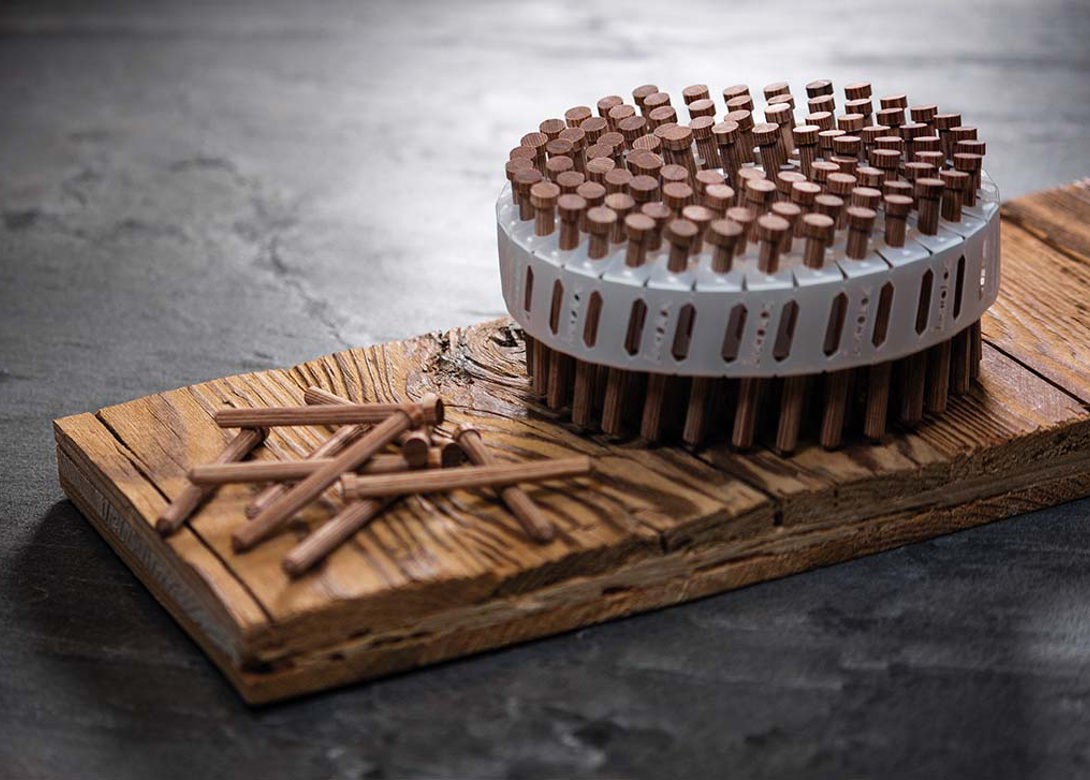 The LIGNOLOC® wooden nail with a head for façade applications impressed the jury of the renowned German Innovation Award 2022 and received "Gold", the highest award given in this competition.
With this year's German Innovation Awards, the German Design Council once again honoured companies that excel with new, forward-looking technologies, processes or services. Raimund Beck KG excelled in the "Excellence in Business to Business" competition class with the LIGNOLOC® wooden nail. From production to recycling, LIGNOLOC® wooden nails stand out for their eco-friendly properties. The European beech wood used is a renewable raw material, and the production of the wooden nail releases only 25% of the greenhouse gases compared to a steel nail.
"The new LIGNOLOC® for fastening wooden façades is the first collated nail made of wood that is processed by a pneumatic nailer and makes it possible to realise ecological construction projects entirely with sustainable or recyclable fastening systems. It is worth noting that the wooden nail is not only superior to conventional nails made of steel from an ecological point of view, but also offers several advantages, such as lower thermal conductivity and resistance to corrosion and many chemicals," according to the jury's statement.
"Meaningful innovation adds brand value and leads to more competitiveness and ability to act and thus to more economic growth," explains Lutz Dietzold, managing director of the German Design Council. "It refers to creative solutions that make our daily lives better and easier but above all more sustainable. Protecting the climate and the environment are among the greatest challenges of our time and have implications for every industry."