An easy way to check your wrenches
29 January 2021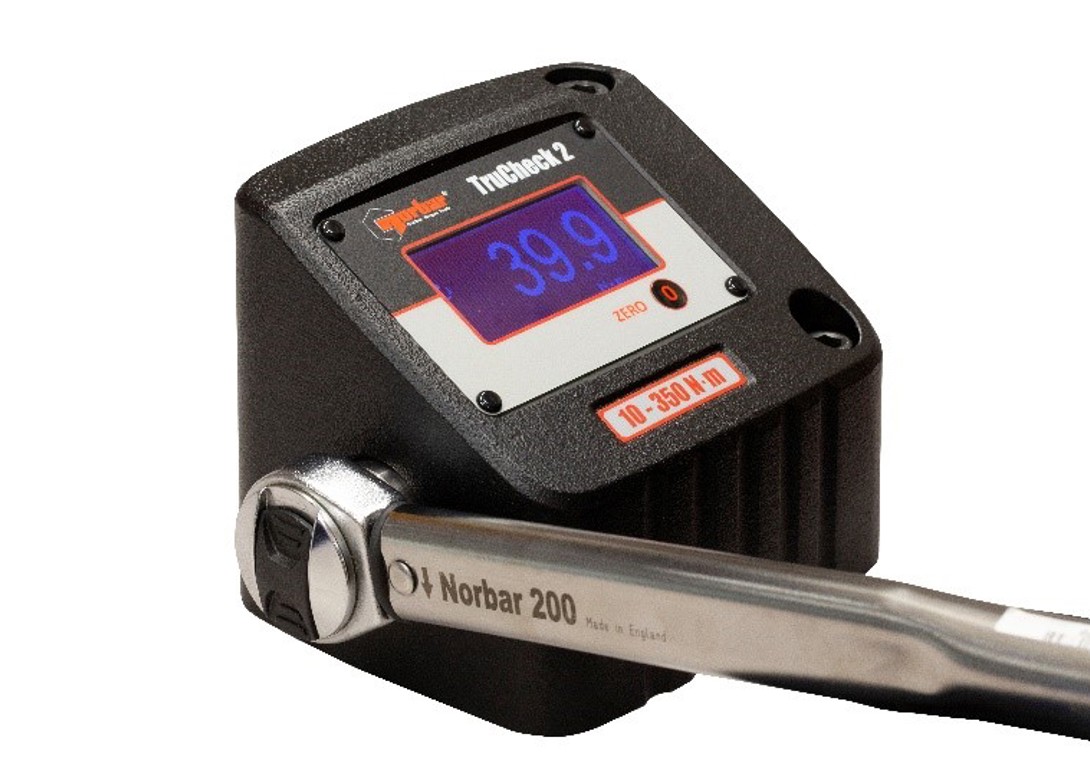 Norbar Torque Tools has launched a new version of its TruCheck™ torque wrench checker that aims to cut the cost of purchasing a torque wrench checking system and remove reservations over the complexity of using such equipment.
The new TruCheck™ 2 is a cost-effective checker ideal for torque wrench users requiring a quick and easy means of checking their wrenches. The new checker incorporates a range of redesigns and improved features whilst retaining all of its predecessors' easy-to-use properties. All models have a robust aluminium housing.
TruCheck 2 is available in 14 models with 7 different torque ranges from 0.1Nm – 2,100Nm and each available in standard and Plus versions All models in the range are accurate to within ±1% of reading and are supplied with a traceable calibration certificate.
The Plus versions of TruCheck 2 allow a selection of torque units, three modes of operation (Click, Dial and Track) and the ability to store up to 15 targets. A choice of 10 different languages are available for the operator to select from.
In addition, the Plus versions come equipped with a display which changes colour relative to target status; whereby yellow indicates that the wrench is under target, green indicates that the wrench is within target tolerance and red signifies over target.
TruCheck 2 has an in-built Micro USB 2.0 port that enables power from any USB power source. The Plus version allows for both power and data transfer simultaneously.