A Raymond – easy solutions in agriculture
09 November 2023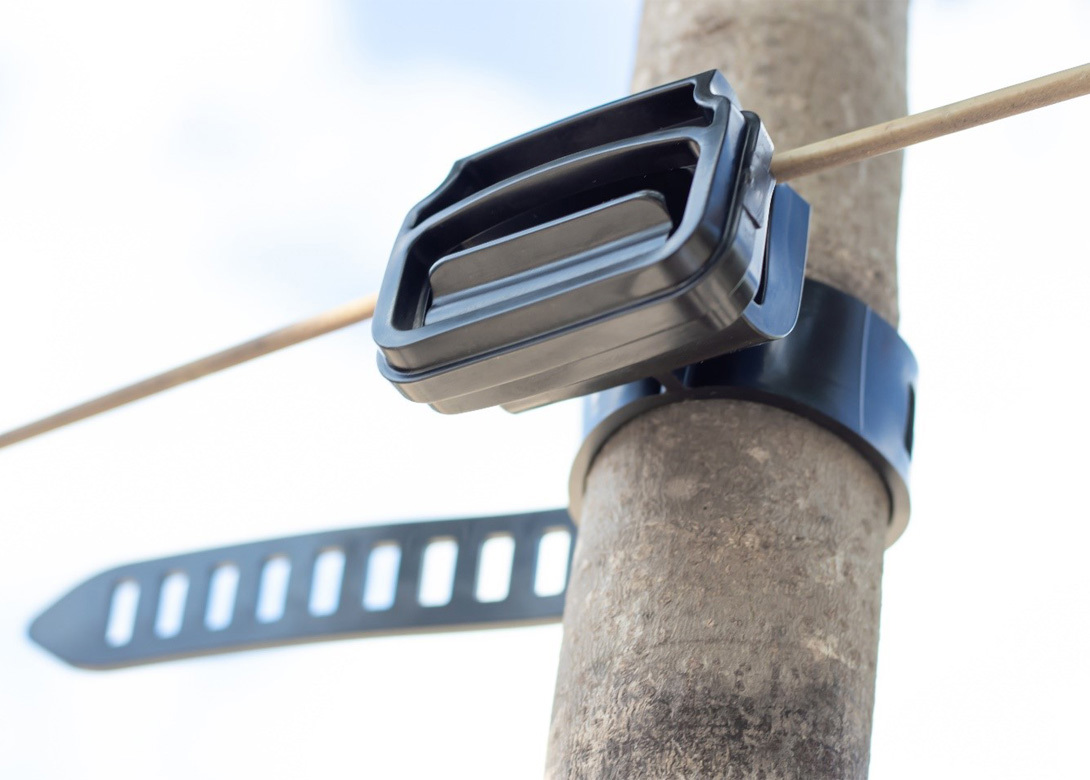 In this case study, A Raymond Agriculture interviews Ivy, a leader with Armitage Wholesale who has worked as a buyer in the landscaping industry for more than a decade, about the company's revolutionary fastening solution, the Agilo, specially designed to help nursery trees.
Armitage Wholesale, located in the South Willamette Valley in Eugene, Oregon, specialises in the highest-quality trees, conifers, shrubs, groundcovers, perennials, ferns and vines. The wholesaler also provides a brokering service to the local community for anything that cannot be provided in-house – with the number one goal of assisting the wholesale customers in the landscaping industry. With a strong educational background in horticulture and plant biology, Ivy is working hard to grow the highest-quality nursery stock available.
Optimised for perfect performance during the life cycle of the trees, the Agilo fastening solution has two independent closing systems – a wire clip, which is fixed to an overhead wire to protect the plant from falling and doesn't need any tree pressure to offer a good performance, and a flexible belt which is attached to the trunk to ensure greater stability during the tree's growth and development phases.
How did you hear about A Raymond Agriculture and the Agilo solution to tie the trees?
Ivy: "Our previous supplier of tree ties stopped manufacturing their product a couple of years back. The ties were constructed of a simple collar and thin plastic that would break apart after only a year or two of use. We needed a longer-lasting higher quality tie and the Agilo system seemed like an ideal solution.  
I stumbled upon the Agilo system after scouring the internet. I compared several systems and found that Agilo was by far the most economical option when considering durability, quality, ease-of-use and cost."
What problems were you experiencing with previous products? How did Agilo solve these problems?   
Ivy: "We needed a longer lasting, stronger tree tie. For almost a year now we've not had a single issue with any of our Agilo ties. They are stronger than any tie we've previously tried."             
What features of Agilo would you highlight to others thinking about trying the product?   
Ivy: "Agilo so far has proven to be incredibly durable. I would suspect that this thick high-quality tie will last at least 7 years in the Willamette Valley climate. The Agilo system is gentle on bark, we've had no trunk damage thus far. Agilo is incredibly strong and can support large caliper trees. Set up and use of the system is easy. 
I would say historically 5% – 10% of our trees had issues staying upright in a storm. Since using Agilo we haven't had a problem with any fallen trees."