40 years of Norm performance
10 January 2013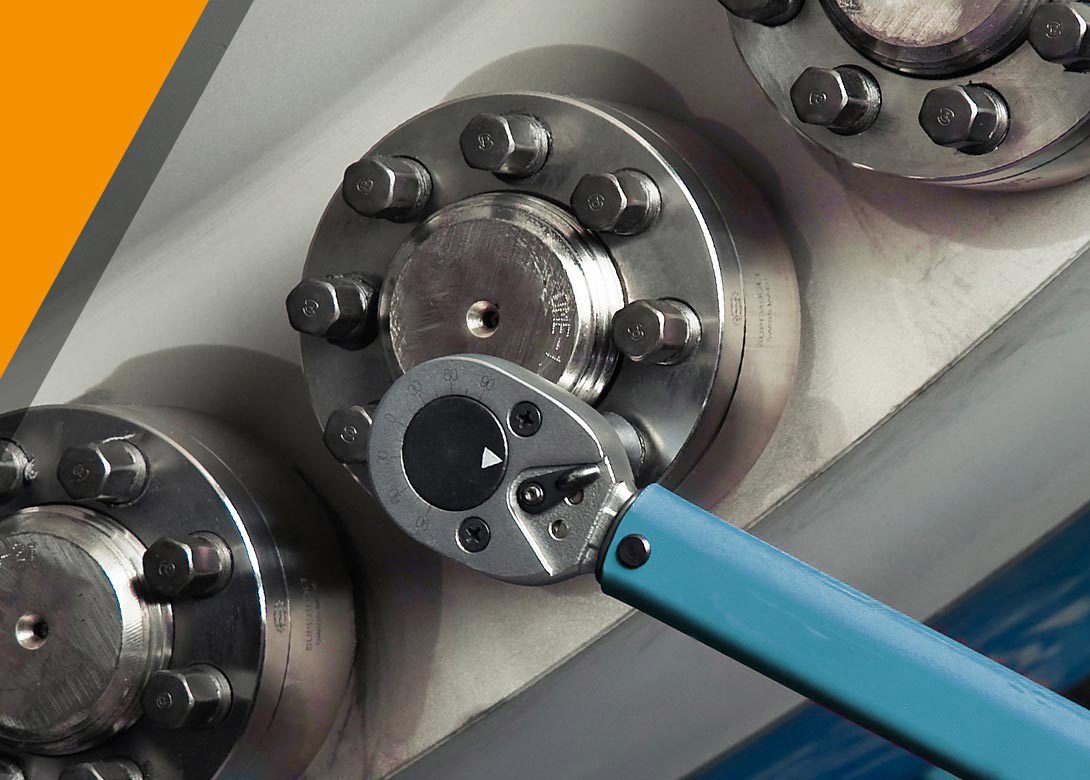 Norm Civata Sanayl ve Ticaret A.S. is a Turkish manufacturer that supplies a range of industries, including leading automotive OEMs. This year the family run business celebrates its 40th anniversary. Here Mr Fatih Uysal (pictured), deputy chairman of Norm Civata, explains the key to Norm Civata's success and its plans for the future.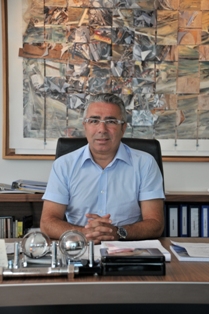 This year Norm Civata celebrates its 40th anniversary, how has the company developed? 
"My father (Chairman Nedim Uysal) has always been an open minded, innovative entrepreneur and started Norm Civata in 1973 with the main intention to serve the domestic market.
The company started with just one double blow machine and produced solely bolts. In 1977 we started nut production and became the first bolt and nut producer in Turkey. We continued to develop and in 1994 we moved to our current location in Izmir Ataturk Industrial Zone where we had the opportunity to continue to grow. As the company developed we started to point our heads to international markets and exporting prospects.
In 1996 we decided to separate our bolt and nut production and established a brand new Norm Nut factory. This enabled us to start specialising in different product groups like nuts and female parts; with male parts produced in our bolt factory.
After specialising in different areas, we focused on quality excellence for in-house processes. This involved the introduction of a well established ERP system between sister companies, as well as EDI (Electronic Data Interchange), to enable us to save time, paper and improve the efficiency of exchanging important information. We also achieved quality approvals and documentation with ISO/TS and Q1 (ISO 9001:2000, ISO/TS 16949:2002 in 2003, ISO 14001 and FORD Q1 in 2004). Other developments include the introduction of an in-house laboratory and testing facilities and the adoption of a full traceability and quality system utilising advanced SPC techniques, which enables us to run to lean production principles. We have also implemented Kaizen and 5S principles – enabling us to reduce setup times, eliminate wastage, as well as establish a cleaner, tidier working environment.
As Norm Civata has developed over the years we have constantly looked to improve ourselves by working and learning from our customers. As a result of our customers' needs we have continued to invest in our in-house operations. In 2006 we established our tooling company for just in time and flexible production - in order to improve our capabilities, know-how and to be self-dependant. In 2007 we received a Dörken licence for in-house zinc lamel coatings, which was followed by a MacDermid licence for our in-house zinc nickel line.
Our philosophy is that the more in-house operations you have, the more quality is controlled under the same roof."
Over the last 40 years what have been the main market sectors served by Norm Civata?
We exported to 35 countries in 2012, with Germany accounting for a large portion of the exports. Since Norm Civata was founded the German market has been very important for us, but to ensure that we continue to grow we are constantly looking at new markets."As Norm Civata has developed we have expanded into a variety of different industries including automotive, white household applications, construction, furniture, machinery, and electronics.
In 2011 we produced 42,000 tonnes of cap screws, ring nuts, ball joints, spacer bolts and rivets. We increased this amount to 48,000 tonnes in 2012 through increased production capacity. For 2013 we are looking to increase this amount again by entering new markets such as Mexico, Brazil and China. We are also currently focused on the northeast European and Russian markets and the opportunities available."
What makes Norm Civata a special supplier to the quality and service critical automotive sector?
"As in many other sectors, fastening elements for the automotive sector require expertise and know how at every level - from design to assembly. Through a combination of our expertise, the relationships with our customers, and through our R&D centre we provide innovative and cost effective solutions to a variety of automotive OEMs including Volkswagen, Audi, Seat, Škoda, Lamborghini, Volkswagen Commercial Vehicles, Scania, as well as first tier suppliers such as Wabco, Bosch and Valeo.
When we achieved QS 9000 in 2000 we met the high expectations of the automotive industry. Ever since then we have ensured we are at the heart of the industry – we established our Norm Bursa office and warehouse in 2001 and Istanbul Best-Kale Civata in 2002.
Our aim is to become a solutions partner with our customers. Through our years of experience and R&D activities, as well as the knowledge of our qualified staff, we are able to work with customers to choose and design fastening elements for the automotive and supply industry.
A recent example of us working with a customer to become a solutions partner is our relationship with JSC Minsk Automobile Plant/MAZ. In line with our export strategy and based on the findings of our OEM customer research, we contacted JSC Minsk Automobile Plant/MAZ and invited them to visit our facilities.
Consequently we received their request for a proposal for the component package. We provided a competitive price to them and received the approvals for prototypes and pre-mass production. The approvals and positive feedback makes us believe that our relationship with MAZ will continue to grow in the future.
As well as working with customers to design fastening solutions we also have an experienced research and development team that carry out their own projects to create innovative products. The latest innovation is the NORM-EST® - a patented high performance easy self-tapping fastener (pictured).
The NORM-EST® was developed to provide strong connections between mounting parts with high strip-to-drive ratio. It offers simultaneous thread forming, which results in tight engagement tolerances at sharp corner edges. The NORM-EST® ensures a perfect vibration resistant connection and its quadrilobular form also provides low thread forming torque."
Over recent years Turkey has developed into a strong manufacturing hub, how has this benefited Norm Civata?
"Turkey has always been an attractive country for foreign investors with an educated young population and big market in itself. Turkey is not only a low cost country - it also offers a well-educated, qualified generation, at economic costs.
All the staff at Norm Civata receive training to ensure that we offer the best possible service. As a result of this training - as well as additional investments - Norm Civata is able to produce to the same capability as our prominent rivals in Italy or Taiwan.
Our dedication to Turkey and our customers is underlined by the opening of a Technical School in our Industrial Zone three years ago. The school is supported and approved by the Turkish Ministry of Education and is an opportunity for brilliant young students, from disadvantaged families, to develop the knowledge and experience necessary to work for a production company.
Since the school has opened 72 students have graduated and are already employed by us or the other companies in the Industrial Zone."
Finally, what plans do you have for 2013?
"As well as celebrating our 40th anniversary we will continue to invest. We plan to increase our existing capacity by a third and reach a capacity of 55,000 tonnes per year. We will also invest in machinery for small screws starting from 3.2mm diameter for the automotive and white goods industries.
We are also in the process of establishing a brand new organisation, which will enable Norm to become a full service provider for OEMs. This means supplying not only products that we manufacture ourselves but also supplying many other product groups they require through trading in them.
The most important thing for us is to continue creating partnerships with all our customers. At Norm the customer comes first and as a company we put business ethics before everything. We have found that the best policy to win a customer is to win their hearts first, which has led to us developing long term relationships with several key customers."