Wave power using NSK ball screws
31 January 2022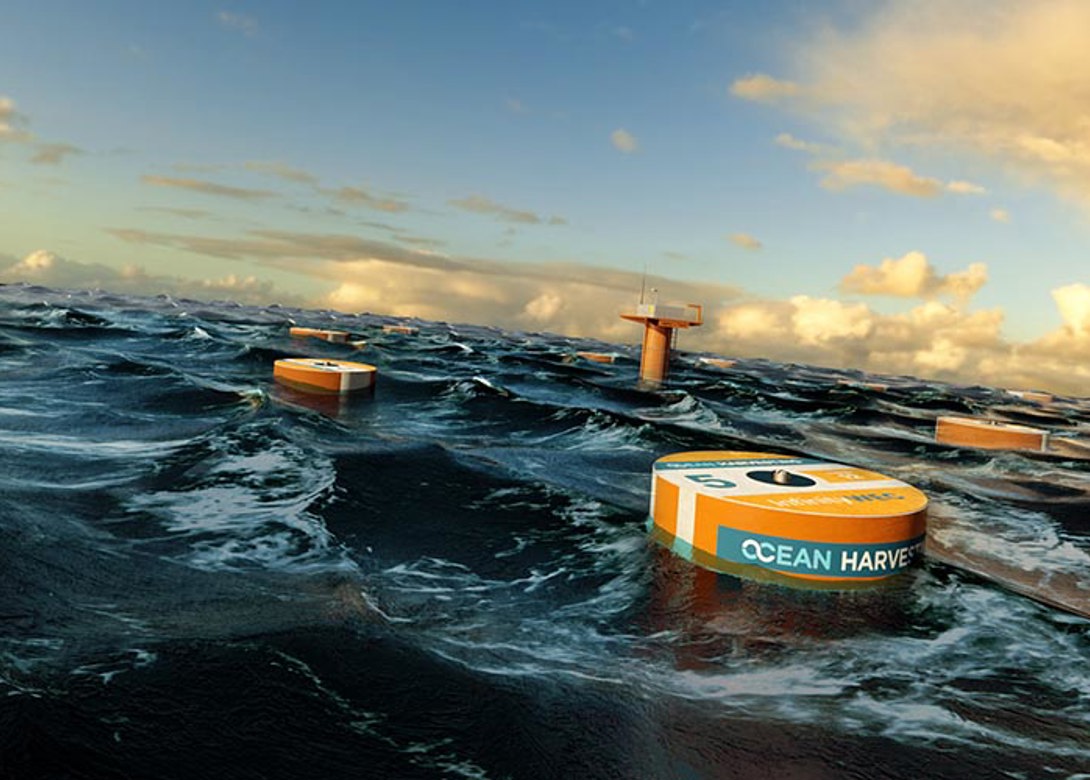 Swedish start-up company Ocean Harvesting is harnessing a new inexhaustible source of energy. With a floating buoy it is possible to convert the up-and-down motion of the sea surface into electrical energy, where heavy-duty ball screws from NSK have an important role to play.
Even if the share of renewable energy generation is constantly increasing; in view of the ambitious goals for reducing CO2 emissions, the world must develop new, sustainable sources of energy generation. Ocean Harvesting has therefore developed a solution that extracts energy from the motion of sea waves. The basic idea of the system, called InfinityWEC (Wave Energy Converter), centres on buoys attached to the seabed.
Ocean swells cause the buoys to rise and fall, with this movement captured by a hydraulic constant-force spring system (a hydraulic cylinder connected to a large gas volume) and two heavy-duty ball screws from NSK. The nuts of ball screws connect directly to the cylinder, thus converting up and down linear movement into a rotary motion (of the ball screw spindle) that acts directly on a generator to produce electrical power.
Many detailed solutions had to be developed before this elegant and sustainable concept could be put into practice. For instance, it is essential to guarantee the optimum alignment of the buoy motion for each individual wave, as this is vital for effective energy generation. It is also necessary to guarantee the downward return movement of the ball screw nut, a task performed by the hydraulic cylinder. The cylinder stores part of the energy generated due to the buoyancy force and releases it to the ball screw when it moves down.
Choosing the drive system for these functions also required great diligence - especially as the drive constantly operates under adverse environmental conditions (sealed under water) with limited possibility of performing maintenance.
Mikael Sidenmark, CEO of Ocean Harvesting Technologies AB, explains: "Compared with winches and rack and pinion drives we evaluated, we found that ball screws are the best option to provide high force, long stroke, high efficiency and high rotary output to the generator."
The company's engineers opted for NSK because of the very long service life of the heavy-duty ball screws from NSK's HTF series. Mikael Sidenmark states: "The ball screws are expected to perform 100 million load cycles in 20 years - that's very demanding."