UK production of non-standard washers
27 May 2020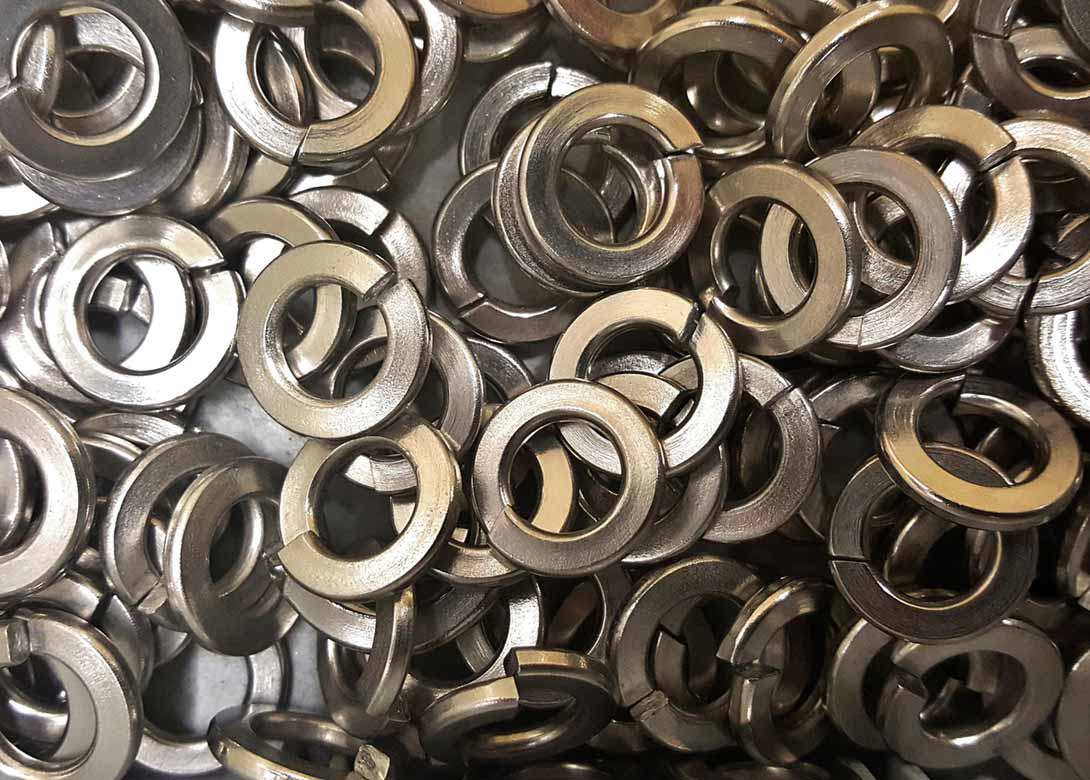 Established in 2002, The Washer Factory Ltd is a manufacturer of non-standard and special washers, as well as light pressings.
Based in Wolverhampton, the company supplies customers around the world – serving a variety of markets, such as offshore/petrochemical, white goods, general engineering, construction and automotive.
"Everything we do is with the aim to maximise customer satisfaction," states David Webb, director at The Washer Factory. "We are at our customers' disposal and manufacture everything to specific orders. We have the ability to react quickly and rather than just chase the high volume orders, we endeavour to give our customers' whatever they want, when they want it." The Washer Factory's production team has many years of washer manufacturing experience. Using traditional methods of manufacture, the company is able to offer a flexible approach and extensive tool stock, which means it can offer a fast turnaround.
"We keep training and production methods simple, and try to 'upskill' where possible, to make sure that we can continue to provide the quality products, and service, customers have come to expect," points out David. "Our focus recently has been to develop our material inventory, which in turn will enable us to improve lead times and provide an even better service to customers."
As a UK manufacturer, The Washer Factory is able to quickly source most materials (including non metallics). In addition, by using local suppliers, products can be supplied in any surface finish – ranging from simple zinc to organic plating – and can be heat treated or machined.
"In many cases our products are far from the standard perception of a washer. Thanks to the partnership with critical suppliers we are able to provide special products according to customers' needs. We believe there will always be a niche for non-standard products, produced quickly and competitively."
When it comes to Covid-19, The Washer Factory has been able to continue its production during lockdown. "Taking into account safe working practises, we have been business as usual. We are very thankful for our customers' support and pleased we have been able to help, in some way, to the effort."
David concludes: "It will be very challenging for the UK as a whole to recover once the lockdown is lifted. However, we believe we have the necessary skills and flexibility to adapt to the needs of the market. We have no minimum manufacturing quantity or minimum charge and can provide a friendly, fast, and reliable, service supported by a quality product."