Storm-proof sealing technologies
11 April 2023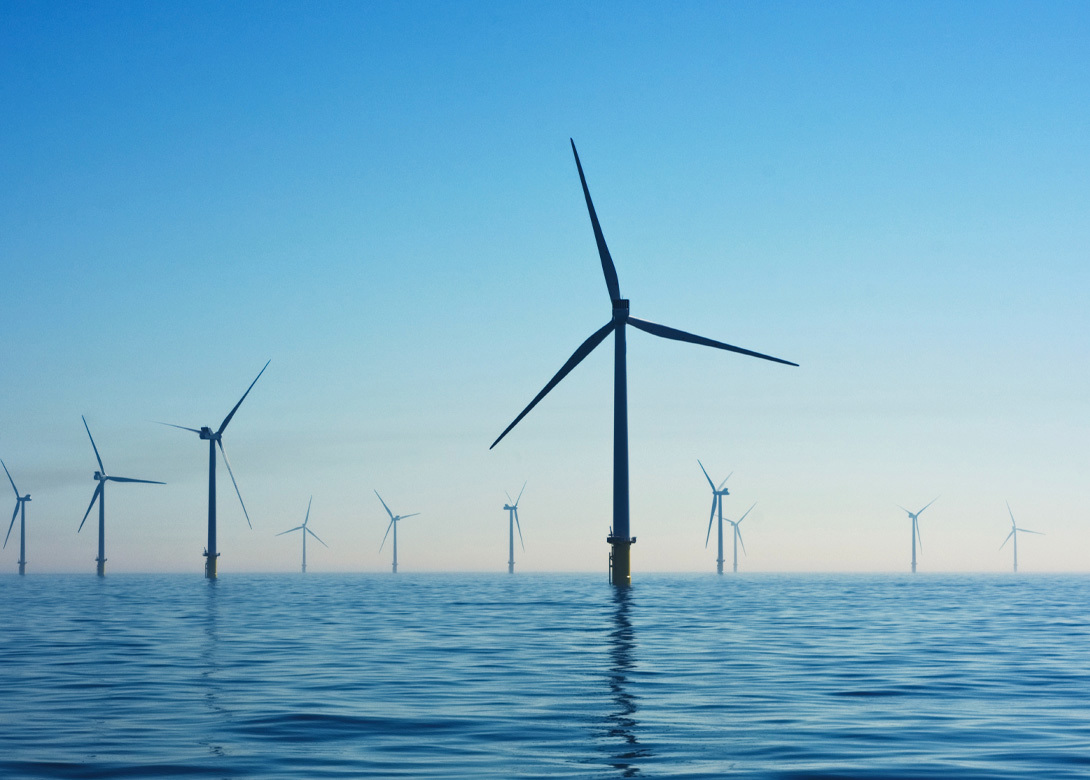 Freudenberg Sealing Technologies, a supplier and service partner to a variety of industries, has offered its sealing expertise to help ensure the service life of new wind turbines built at sea. Here, the company stresses the importance of quality sealing components which can withstand the ever-increasing expected service life of wind turbines.
The European Union aims to expand the capacity for wind power generated at sea to at least 60 gigawatts by 2030. With its sealing solutions for the foundation structures, Freudenberg is helping to ensure that new wind turbines reach a service life of at least 30 years or more despite the rough conditions at sea.
While wind turbines erected in the ocean are shut down at considerably lower winds, the structures still have to withstand enormous forces, such as hurricanes, throughout their service life. The foundation that anchors the towers in the seabed play an important role in this. Steel piles, known as monopiles, are driven into the seabed until only the upper ends are above the water's surface and supporting flanges are attached with several dozen bolts that become inaccessible for maintenance once the tower is installed. To help prevent the screw connections from corroding in the harsh environment, they must be protected against moisture. It is here that Freudenberg seals have been implemented in more than 800 offshore wind turbines.
The most important function is performed by a ring seal at the top of the foundation pile, as it encloses the interior part of the linking piece that supports the screw connection. These seals can reach a diameter of eight to ten meters and in recent years Freudenberg has offered this seal in a double version which aims to combat redundancy.
"If minor damage occurs at one of the two seals during the transport or installation, the function is still ensured. In addition, this makes it possible to optimally combine different designs and materials with each other," explains Manuel Hille, an expert at Freudenberg.
But in recent years, there has been a sharp increase in the expected service life of components used for sea-based wind turbines which are now expected to last 35 years. Such a long operating life can't be ensured by means of bench tests, which is why Freudenberg is using an adapted Arrhenius algorithm to extrapolate the results of six-week intensive stress tests. These procedures, Freudenberg insists, significantly improved the service life model by coupling chemical and physical effects with the structural mechanical behaviour of the material.
"80 percent of all currently projected marine wind farms are based on monopile technology," estimates Marcel Schreiner, who oversees sales in the energy sector at Freudenberg Sealing Technologies. In his view, the trend towards even larger systems – nominal capacities of 20 megawatts are under discussion for 2023 – also speaks in favour of paying particular attention to the service life when selecting components.