Simplifying welded steel fastening
25 August 2023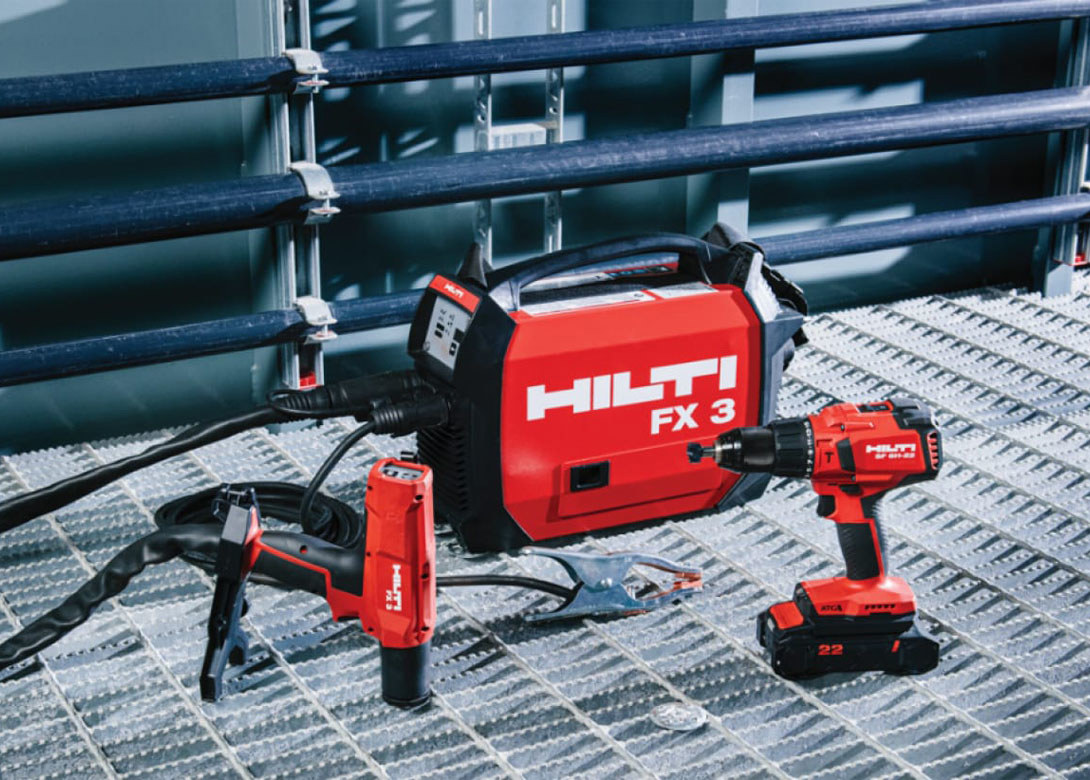 Recently, Hilti has announced the launch of the FX 3-A Cordless stud fusion system which aims to help revolutionise fastening on steel. Designed to cut welding time significantly, Hilti states the FX 3-A can cover higher loads and thinner base materials than the company's previous products.
In the natural resources and shipbuilding industries, high-quality welding, bolting, and clamping is vital. Additionally, skilled labour continues to be in high demand, affecting the overall cost and delivery of projects. Hilti, recognising this problem in the industry, developed the FX 3-A Cordless stud fusion system.
Hilti says the new FX 3-A Cordless is up to 75% faster than traditional welding methods. Thanks to its lack of power cables, FX 3-A is also a fully mobile and autonomous system. The company also insists that this fastening method is also safer than traditional welding methods as it helps shield users from heat and gas. With almost no sparks, splatters fumes and no angle grinder needed for the surface preparation, it offers an advantage from a health and safety perspective.
A wide range of end-user benefits
"Compared to welding and other methods like bolting and clamping, cordless stud fusion allows for speed and flexibility in engineering, procurement, and construction.
Engineers can achieve more reliable loads – through repeatable and consistent fastenings – as well as more flexibility for design changes. When combined with modular systems like Hilti's MT or Oglaend portfolios, this new fastening method enables greater use of supports. This is a result of the stronger connection to steel, which is often the weak point of supports with other methods like clamping," explains Hilti North America.
"The new FX 3-A Cordless stud fusion system is a game-changing departure from how the industry currently approaches fastening on steel — it helps to save time and resources while increasing reliability and safety. This system's simplicity will also help free up skilled labour to focus on more complex tasks without compromising on this step of construction," adds Norbert Tiringer, director of marketing for energy & industry, Hilti North America.