Secure bolted joints for renewable energy generation
02 December 2021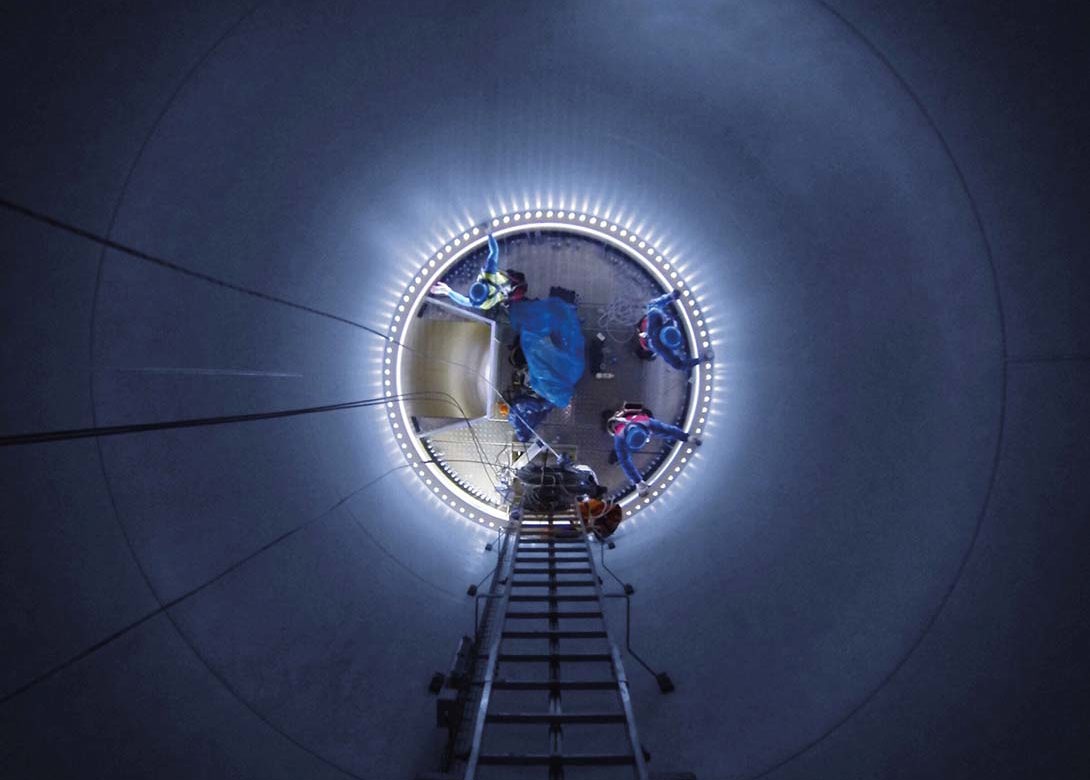 Securing bolted connections, decreasing application downtime and reducing maintenance work are three important challenges that Nord-Lock Group's innovative bolting solutions help customers to overcome in all power generation industries, including renewable energy.
Diminishing natural resources and demands for clean renewable energy mean that there is a need to source power from increasingly isolated and inaccessible locations. Machinery is also expected to withstand a growing amount of pressure in extreme conditions, meaning that bolted connections must be more reliable than ever.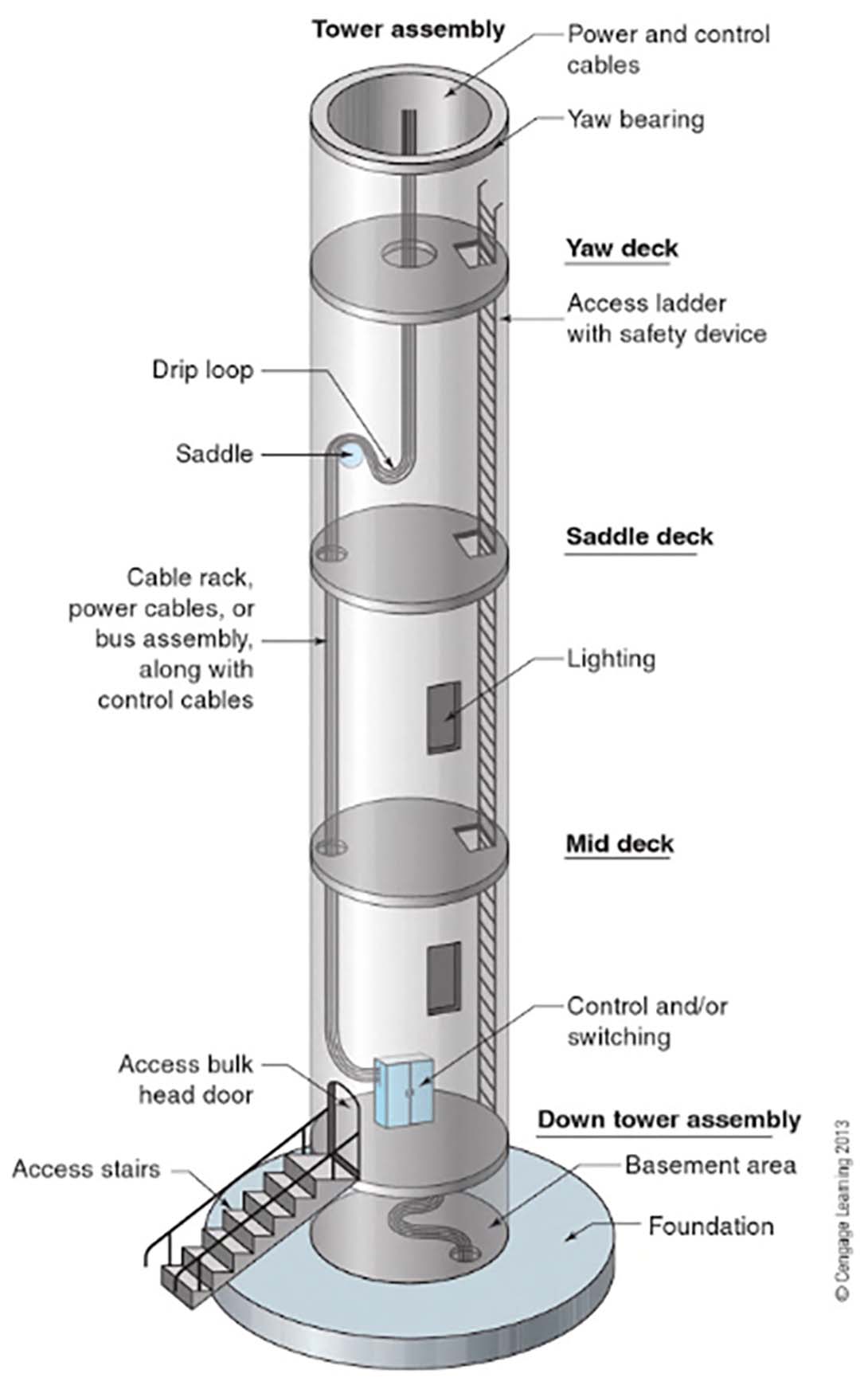 Nord-Lock Group products are specifically developed to help find the most practical answers to these challenges. The company can offer a variety of bolt tightening and securing solutions that are quick and easy to install, without requiring frequent checking or retightening. Whether the work is far out to sea or deep beneath the ground, these advantages can increase the lifespan of applications and minimise downtime.
From the Nord-Lock wedge-locking washers – that can withstand extreme vibrations, shock and flexing of the joint – to Boltight® Typhoon tensioners and Superbolt™ multi-jackbolt tensioners – that are specially designed for space restricted applications such as wind or hydropower turbines – Nord-Lock Group has a solution for every application in the sector. For this reason, Nord-Lock Group products can be found in countless applications including wind turbines, solar panels, steam powered generators, hydroelectric valves, nuclear reactors and many more across the world. 
Here Nord-Lock Group looks at three examples in more detail:
A win-win situation with Nord-Lock wedge-locking washers
Although it's not obvious from a distance, wind turbine towers are designed to flex and bend, which helps them dissipate the significant forces being exerted upon them. This flexing and bending, however, had been causing a major North American power company dangerous and expensive to repair failures in the bolts that held up the yaw and saddle decks inside the tower.
It was a major problem. The company alone has around 6,000 towers of this design and, in total at all companies, there are up to 35,000 of this type in North America. The wind tower OEM suggested various fixes, mostly putting stronger bolts in the L-angle deck brackets. To do this fix was complex and costly, involving maintenance crews working over shutdowns of 24 hours or more. But still, the failures continued.
After struggling with this for several years, a creative engineer at the power company concluded that the bolts weren't the problem; the bracket was. Recognising that a successful solution would most likely involve an articulating joint, he scanned the market for the right parts. Since no 'off the shelf' piece of hardware was readily available, the engineer approached his local Fastenal store to look for possible equipment that could replace the OEM bracket.
Deeper discussions between the engineer and Fastenal's technical experts took place. Eventually, a simple solution based on an articulating joint that is secured with Nord-Lock wedge-locking washers was assembled and installed on two of the company's wind towers as a test.
The Nord-Lock washers are important because they prevent the bolts in the articulating joints from coming loose, holding the decks securely in place during operation – something that previous methods had failed to do. The chosen design allows the decks to move slightly in multiple directions when the tower deforms in the wind.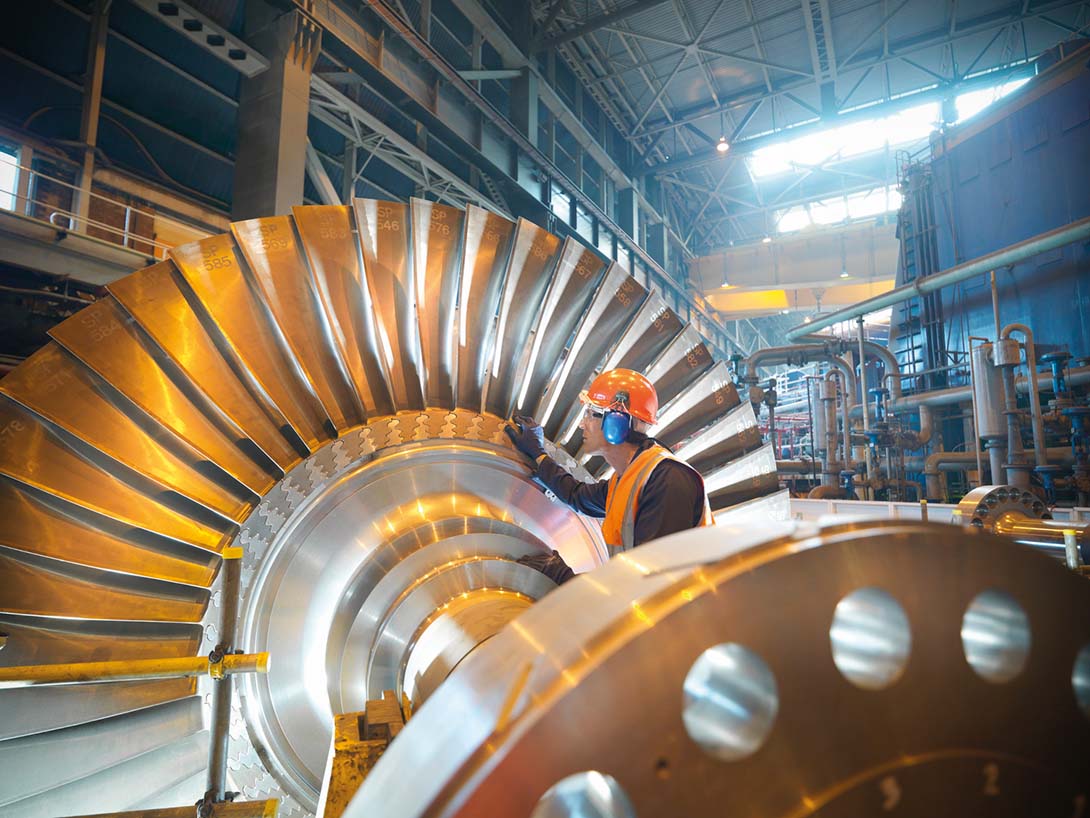 After studying the condition of the twenty new test brackets installed for more than a year, in the yaw and saddle decks in operating wind turbines, no signs of wear have been apparent. Based on these positive results, the power company and Fastenal, supported by Nord-Lock Group, created a simple deck bracket replacement kit.
The kit consists of five articulating joints and the associated bolts, as well as the Nord-Lock washers. Besides offering a permanent solution to the problem, the articulating joint is also much faster to install. This solution is positive and beneficial for several reasons, including revenue generation, the safety of personnel, maintenance costs and financial payback over the long run.
Superbolt™ EzFit ensures alignment on hydropower turbines
Coupling alignment is key for the smooth operation of hydropower turbines, however, many plants are forced to schedule frequent maintenance due to misalignment. When a hydropower plant in Vietnam was facing excessive shutdowns, it turned to Superbolt™ EzFit expansion sleeve coupling bolts as a solution.
The hydropower plant, located in northern Vietnam, has a full capacity of 72MW, with three units of 24MW Andritz hydro turbines. There are strict coupling alignment tolerances in place on the Francis Turbine units. Every four years, the hydropower plant needed to conduct major maintenance on each turbine unit, which included realignment of the turbine runner, intermediate shaft and generator shaft coupling. Every two years, minor maintenance was conducted with only alignment checks necessary.
However, in the first six years since the plant began operations, it was discovered that the alignments were always out of acceptable tolerance. This caused the hydropower plant to conduct coupling realignment work every two years for each of the three turbine units, raising concerns about the costs and effort required for such frequent shutdown and maintenance activities.  
To improve the situation, the hydropower plant chose to replace its existing bolts with Superbolt EzFit expansion sleeve coupling bolts. EzFit mechanical expansion bolts offer tremendous radial expansion and joint clamping power in one bolting system. They are specially designed for rotating couplings or alignment systems that require the bolts to transfer forces in shear.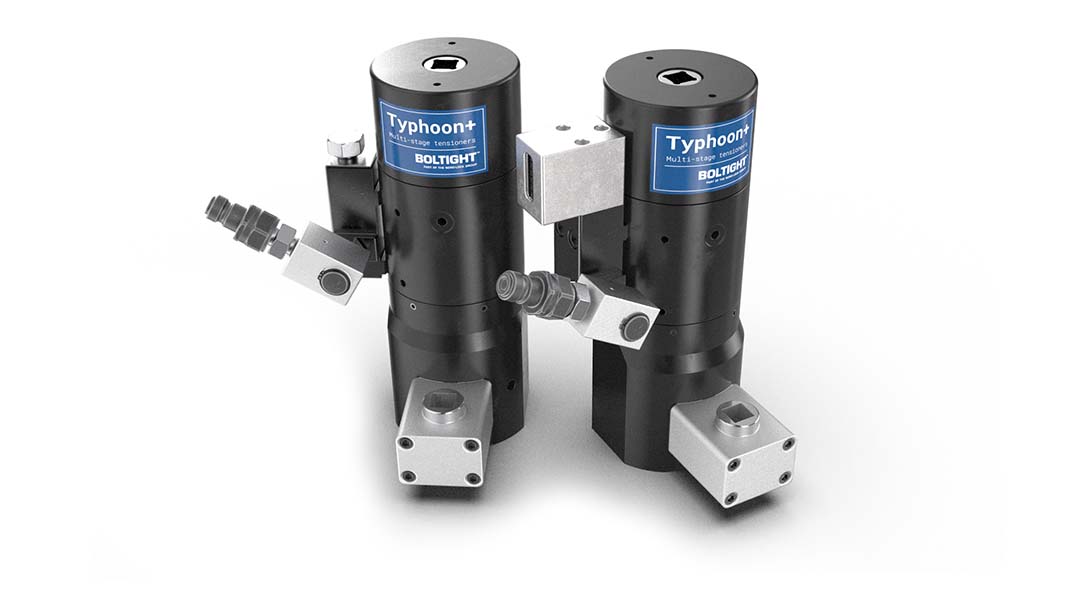 This innovative product replaces large fitted or interference fit bolts, no modifications are required. The key to this solution
is the split expansion sleeve that mates with the customers' machined holes. The split sleeve requires less tolerance on mating parts than is traditionally required with interference fit, saving critical machining time. 
Tightening and breaking the coupling has now become a simple and efficient operation. Each coupling bolt took on average just six minutes to install, with only 40Nm of torque required for each jackbolt. Moreover, thanks to the expansion sleeve technology, it is expected that the alignment will stay in place without any possibility of deviation during operations. This will reduce the frequency of realignment work and ultimately save the hydropower plant a considerable amount in maintenance and shutdown costs.
Launching the Boltight® Typhoon+ multi-stage wind tensioner
Boltight Typhoon+ tensioners have been developed to meet the technical and environmental demands of the wind energy market, where high bolt load and restricted access, low radial clearance applications are common challenges. 
Typhoon+ adds to a range of Boltight and Superbolt tensioning solutions that are tailored to the different sections of a wind turbine. This range includes hydraulic foundation tensioners, single and multi-stage tools for the tower connections, plus hydraulic and mechanical tensioners for nacelle-to-tower and yaw bearings, front main bearings and blade bearings to rotor hubs. 
The new Boltight Typhoon+ is a hydraulic tensioning solution specifically designed for blade-to-hub or blade-to-blade bearings on the wind turbine. Its robust design ensures reliability during the frequent and repeated use necessary on wind turbine projects, on and offshore. It has Boltight's unique surface finish as standard, which provides long-lasting protection in harsh and hardworking environments, with a layer of corrosion resistance from the nitride external coating for added durability. 
Typhoon+ is packed with features to enhance user speed and safety, prevent over-stroking the pistons, extend the product lifecycle and reduce maintenance intervals. A fast, automatic spring return design, using a single reaction, allows a full return to zero stroke piston retraction. A high grade material puller bar maximises the product lifecycle and allows long service intervals, not restricted by a fixed number of cycles. Plus, the latest design eases seal changeouts and enhances general performance throughout high cycle usage.
When asked about the launch of Typhoon+, Gavin Coopey, commercial and projects manager at Boltight, commented: "We're delighted to be launching this new solution to our overall product offering. We feel confident that the Typhoon+ will play a crucial role by making the process of using hydraulic bolt tensioners on wind turbine bolts much quicker. The tensioners also improve the joint's durability and reduce application downtime."