Saving energy in ship propellers
07 November 2022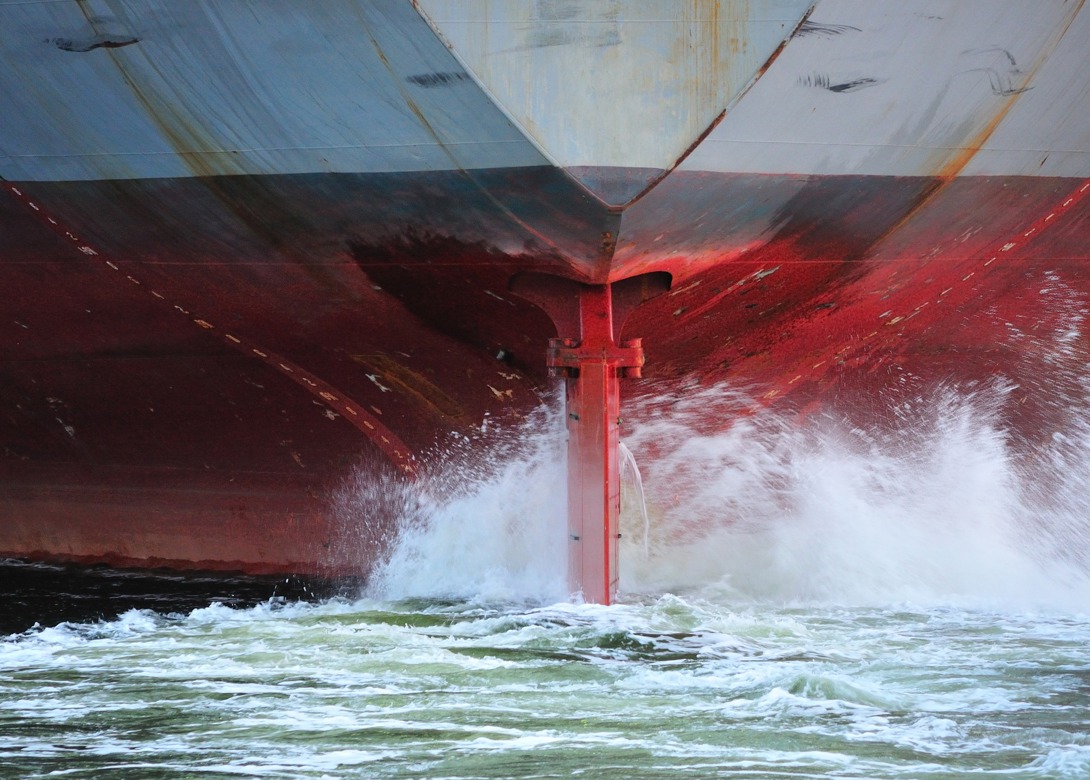 BUMAX, a fastener manufacturer, has supplied premium stainless steel fasteners for a propeller manufacturer, Mecklenburger Metalguss (MMG), and the company's innovative energy saving propeller cap, escap.
The bolt models BUMAX 88 and BUMAX 109 in various dimensions have been purchased by MMG for their high tensile strength and corrosion resistance properties. Properties which make them suitable to fasten the MMG escap, a propeller cap with fins that, by smoothing out the propeller swirl, can reduce fuel consumption by up to 3%. MMG states the escap can be mounted onto existing propellers and the fuel savings typically provide a return on investment within three months. The escap is fastened by up to 24 BUMAX bolts, depending on the cap size, and uses bolt dimensions up to M36.  
MMG is a German manufacturer of next generation ship propellers and propulsion systems. The company uses precision manufacturing techniques as well as the highest quality materials and parts. "Sustainability is essential for everything we do, since our premium stainless steel products prolongs the life of all devices and constructions they are used for and thus reduces the need for wasteful repairs and replacements. In this particular case, fuel savings also equate to reduced environmental impact." said Lars Holm, managing director, BUMAX.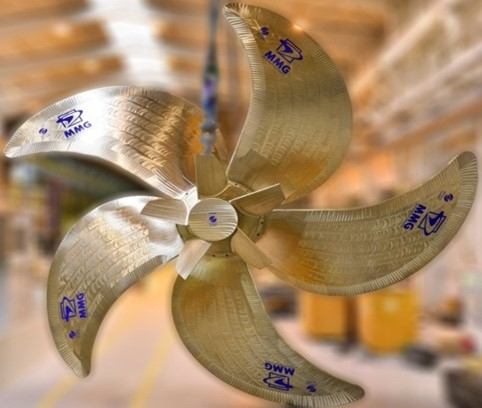 MMG's escap solution requires the high tensile strength BUMAX bolts for safely transmitting the torque in existing propeller applications. Using standard stainless steel bolts would require expensive re-machining additional and/or larger holes in a dry dock to deal with the required torque. With BUMAX, MMG can install the escap while ships are in the water using diver installation teams as no addition holes are needed.
"A number of container vessels and bulk carriers are already in operation around the world with an escap secured by BUMAX bolts," says Jörn Klüss, head of design and construction at MMG. "The BUMAX bolts have performed very well and avoided the need for ship owners to undergo costly dry dock re-machining." 
In addition, the good corrosion resistance properties of BUMAX 88 and BUMAX 109 bolts are essential as the fin caps are permanently submerged in seawater. The fin caps also help with covering and protecting the shafting parts that are typically made of carbon steel and are susceptible to corrosion.
Furthermore, BUMAX and MMG are working together to create larger dimensions for larger ships. "We are currently working together with BUMAX to use larger dimensions of bolts to fit larger ships with escaps. We have a number of projects in the pipeline that promise to realise more fuel savings for shipping companies around the world," concludes Klüss.