Reliable leak detection for watertight rivet nuts
22 March 2022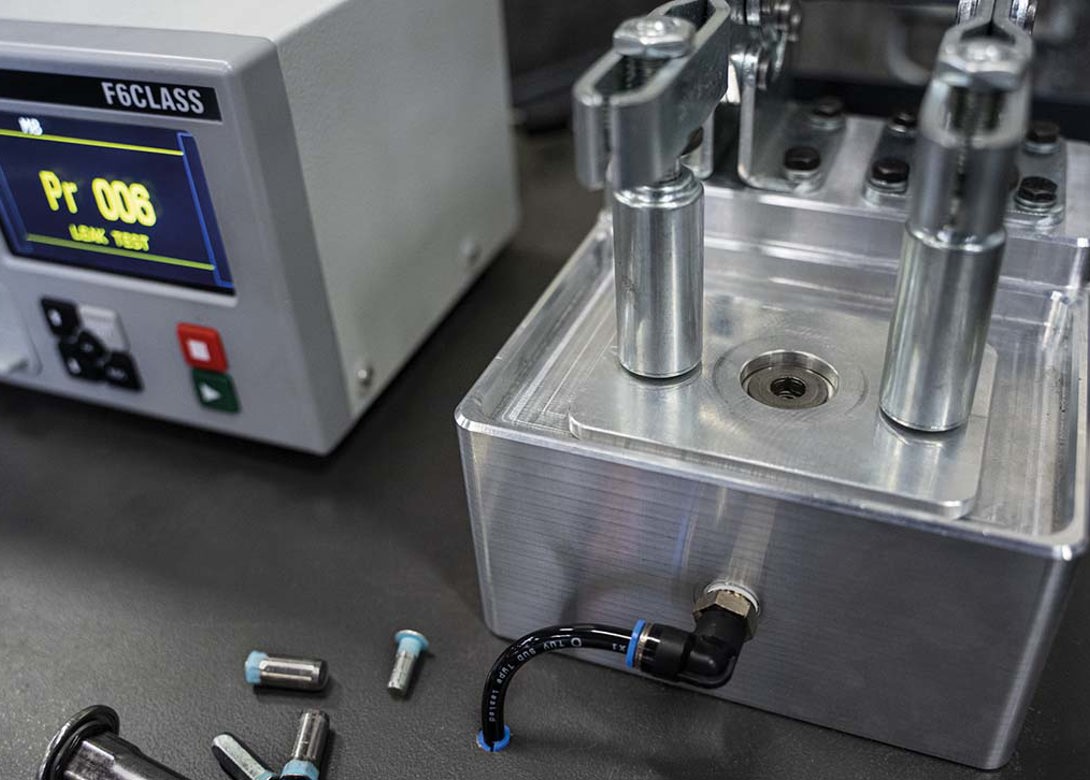 Together with ATEQ, a specialist in leak detection equipment, as well as a final year student at the University of Leuven, Dejond has developed a reliable leak detection test method for watertight rivet nuts.
Hannes Lecluse, a final year student at the University of Leuven, was assigned to develop a leak detection test method for blind rivet nuts as the subject of his master's thesis. Together with ATEQ and Dejond's R&D team, Hannes designed a test set-up with a specific holder, connected to a leak detection device, that was perfect for the job.
The working principle is simple but effective. A sealed Tubtara® is installed and positioned in a test holder, connected to ATEQ's leak testing equipment. The device generates a dedicated air pressure during a certain amount of time and for a specific part volume. Any decrease in pressure, however small, will be detected and compared to pre-defined parameters, which are calculated and correlated to verify that the IPx7 requirement is met.
The testing method works perfectly for all watertight seal types and compounds, including the small head rivet nuts with thin precote® resin seal, developed specifically for flush installations. Tubtara watertight rivet nuts offer excellent chemical and thermal resistance and are suited for many automotive fluids. These female threaded closed end fasteners usually come in stainless steel and feature an under head seal, offering IPx7 waterproof protection after installation. 
Dejond N.V supplies stocked standard and customised non-ferrous products, fasteners and fastening systems, and is the EN9100 certified manufacturer of cold formed Tubtara blind rivet nuts. Dejond also offers engineered fastening solutions for demanding applications and serves the general industrial, automotive and aerospace industries through trusted fastener distributors worldwide.