Quality made in the UK
21 June 2016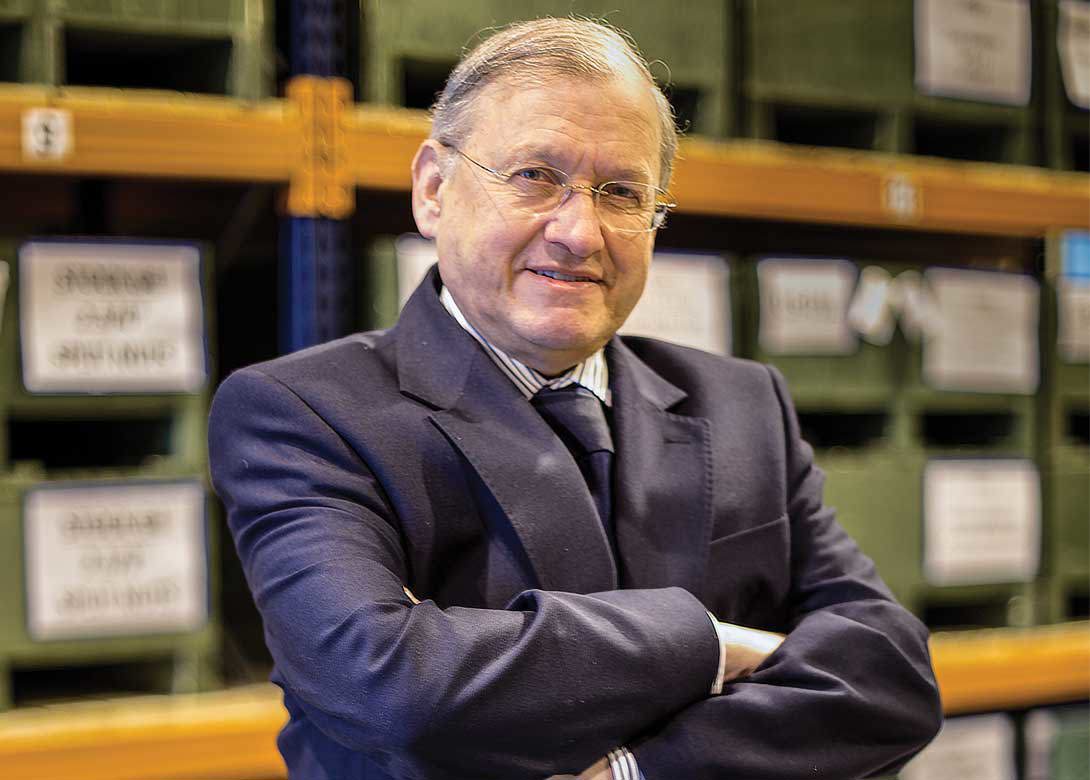 Boltight solutions have been at the forefront of the hydraulic tensioning business for many years. Based in Walsall, Boltight Ltd develops new ways to deliver cost-effective solutions for numerous industrial bolting applications. For Fred Heaton, founder of Boltight, what started out as a hobby in 1999 quickly grew into a thriving business – specialising in hydraulic bolt tensioners.
Tools that deliver
"Bolted joints do not always receive sufficient attention at the design phase, which can lead to tightening problems later, and we are here to provide a solution," explains Fred Heaton (pictured below). "Benefiting from state of the art design concepts, and incorporating the latest materials and composite sealing technologies, the Boltight tools operate quickly and safely to achieve high and accurate residual bolt stresses."
What has enabled Boltight to differentiate itself on the market is its fast response time, quick delivery and many years of experience solving customers' bolting problems. "We keep every tool we've ever designed stored in our 3D modelling system, which we can use as a reference whenever we're faced with a new problem," says Fred.
In addition, high-pressure cyclical fatigue testing and Finite Element Analysis are frequently used during the product development and testing phases.
"Most of our customers are in the oil and gas, offshore, power generation and heavy engineering industries," mentions Fred. "Around 50% of the time we can provide a solution using standard tools, while the other 50% will require tools designed and manufactured by us to meet the customer's needs."
Partnering up and problem solving
Dutch company Heat Solutions On Site B.V (HSOS) is a leading service provider in the metal sector. Its services include heat treatment, machining on-site, flange management and leak sealing. Among its many assignments, HSOS is often brought in to undertake bolt tensioning and pressure testing of piping on offshore platforms, where leaks could potentially lead to disasters. Customers have been very satisfied with the results, with no leaks being recorded. One example is Talisman Energy UK, which subcontracted HSOS when constructing a new 9,500 tonne oil platform off Aberdeen, Scotland. HSOS provided all calculations and supplied Boltight 1,500-bar series bolt tensioners for the project.
"The Boltight equipment is high-quality and easy to use with easy retraction," says Marcus Sutton, flange management at HSOS. "The Boltight staff are fast and efficient, and they offer lots of engineering support. They don't just sell you a product; they sell you a solution. And if they haven't got it, they will engineer it for you."
HSOS has good experience with using Boltight bolt tensioners for oil platform applications, complying with the high safety standards.
A greater field of solutions with Nord-Lock Group
Continuous product development and improvement ensure that Boltight remains at the forefront of hydraulic tensioning technology, whilst guaranteeing the tools always satisfy customers' needs.
Since September 2015 the company has been a part of the Nord-Lock Group – enabling it to expand its solutions for a multitude of new markets and geographies.
"Being able to draw on our product range will mean the Nord-Lock Group can offer a greater field of solutions," states Fred Heaton. "No one tightening solution fits all applications, so it's important to have a number of different products, other than just mechanical. Some customers will want a hydraulic solution, and Boltight has a whole range."