New Jubilee® marine grade stainless steel hose clips
04 June 2021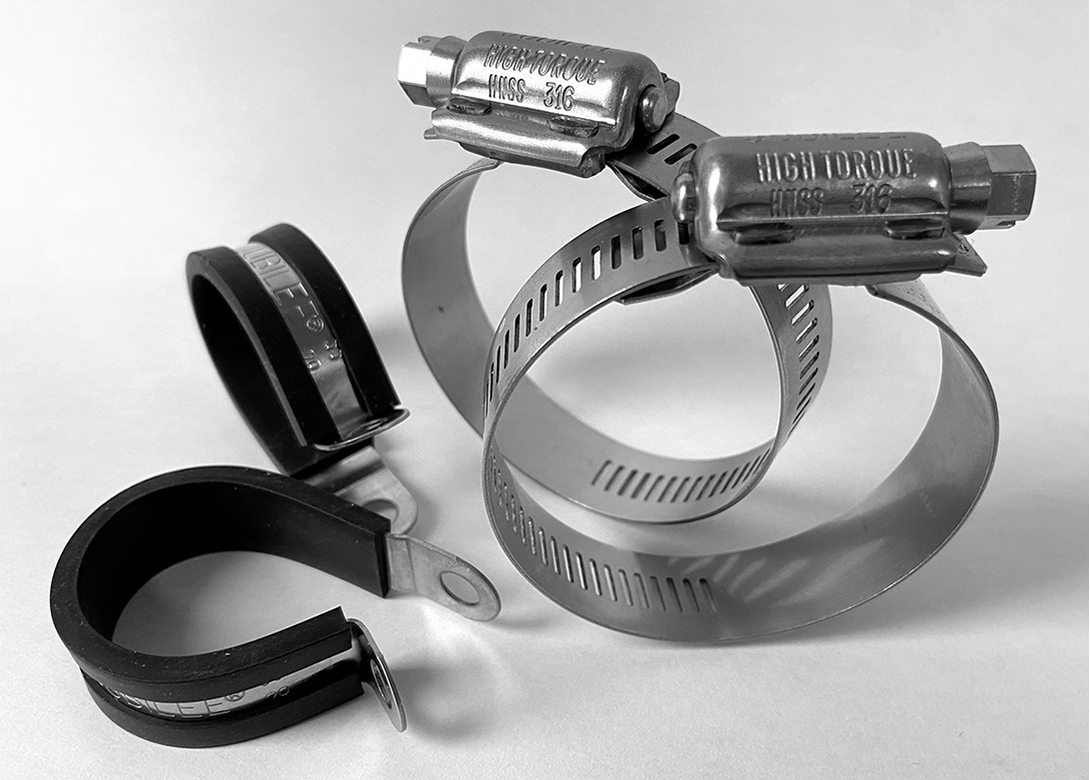 The worm drive hose clip was invented 100 years ago by Commander Lumley Robinson and to this day the company he founded, Jubilee® Clips, is still producing hose clamps in its two UK factories. Over the years, Jubilee has continued to extend its range, including the latest additions for use in marine, offshore and industrial applications.
Jubilee is now offering high torque clips in marine Grade 316 high nickel stainless steel – ideal for applications where high corrosion resistance is required. Jubilee's high torque clips are made with a two part housing and cut through band, keeping the band straight at the point of engagement and fully engaging all of the screw thread, giving a superior tightening torque. All Jubilee high torque hose clamps have rolled edges to ensure softer hoses are not damaged, as well as secure riveting of the housing for extra strength of the clips.
High torque clips from Jubilee are suitable for heavy-duty applications with plastic or reinforced hoses and are the only type of hose clip approved for use on reinforced hoses by Lloyds Register. The high clamping forces make this clip suitable for heavy-duty applications where stubborn leakage or vibration issues make other clips and clamps unsuitable.
Jubilee Clips has also recently added P-Clips in 316 stainless steel to its range, as customers, especially in the marine sector, have been calling for a more corrosion resistant clip for hose retention in areas that are likely to be in contact with sea water. Of course, they are also ideal for offshore and high corrosion industrial applications.
As with Jubilee's mild steel and 304 stainless steel P-Clips, the new AISI 316 stainless steel clips have an EPDM liner ensuring a superior temperature operating range – giving enhanced resistance to creep, abrasion UV and Ozone weathering.