Lee Spring enables diving safety
10 June 2019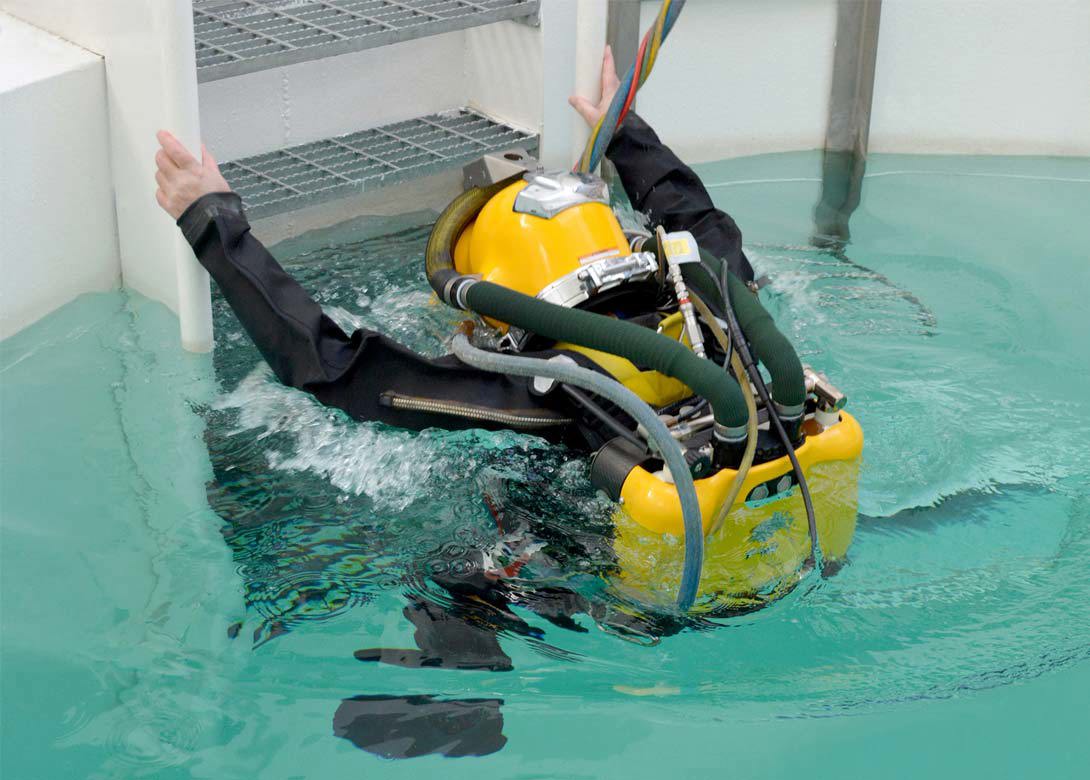 When JFD Ltd – a global marine diving specialist equipment manufacturer - was developing the COBRA saturation diving system to provide a massive step change improvement in safety and performance, the company needed a valve spring supplier with a matching ethos and dedication.
The COBRA system pushes bailout duration from 30 mins at 100m to a dramatically improved 45 mins – 15 more minutes of emergency cover for a diver to regain to the safety of the base station diving bell. Fortunately, they found the Lee Spring team who are used to cooperative development of springs for the most exacting requirements – they worked together on the specification of four different custom valve springs.
Lee Spring offered its technical expertise, product prototypes and developed production springs to operate the delicate valving of JFD's COBRA diving system, together with a dependable supply chain process to ensure that no diver need wait for these safety critical items.
Modern diving operations often require the use of extended excursion umbilicals from bigger diving bells, meaning that the time required to return to the safety of the bell can be greatly extended. When combined with factors such as cold water, darkness, subsea structures and a diver's alarm and disorientation, the risk to the diver's life is significantly increased. It is critical that divers have a substantial emergency breathing gas supply that is adequate for the operating conditions to ensure that their safety is assured.
Major criteria for this life critical system included quality, reliability, dependability of supply for OEM and in-service maintenance, corrosion resistance, high performance, lightweight, ease of installation in order to operate advanced valving in backpack and helmet to match the high developed designs and manage the gas technology of the life-dependent rebreather system with complete reliability - supporting the easy to use ergonomic and haptic controls.
The COBRA project team were delighted with the four different valve springs provided by Lee Spring, which made a significant contribution to the advanced performance of the rebreather system and its successful standards testing. Rapid response and co-operative supply chain management are much valued aspects of the Lee Spring/JFD relationship – ensuring safety for saturation divers all over the world.
COBRA was designed and developed in the UK by JFD in response to a crucial need for more advanced 'bailout technologies' to provide divers with an extended supply of emergency breathing gas in the event of a primary failure. The set was released following rigorous testing and in May 2017 COBRA was granted CE marking status to 300msw to NORSOK U101 (Diving Respiratory Equipment) and EN14143 (Self Contained Rebreathing Apparatus). COBRA is the only commercial emergency rebreather system in the world which can satisfy both of these requirements. As a result, the system pioneers a new level of safety for divers conducting operations around the world.
COBRA is the only system which can be tested at any time by the diver; this is a step change compared with previous systems which once activated, could not be switched off. Rigorous tests and trials have been undertaken throughout the development and CE marking assessment phases in order to assure performance under the most arduous conditions, environments and breathing requirements. Successfully passing the assessment declares that COBRA meets the required safety, health and environmental standards to comply with EU legislation to the standard EN14143 and NORSOK U101.
The system significantly extends the duration of the supply of emergency breathing gas, delivering 45 minutes of emergency life support at a depth of 120 meters. COBRA is entirely mechanical with no complex electronic systems that could potentially compromise its safety. The equipment is operated via a single turn activation and can be tested prior to its use without affecting the functionality of the system, providing reassurance to the diver that there is a reliable and efficient life support system in place in case of an emergency. Compared to conventional bailout methods such as SCUBA, which at certain depths provides less than ten minutes of breathing gas, the development of the advanced technology of COBRA is a significant step forward in improving subsea safety.
Further, this pioneering technology has been developed by JFD to deal with current equipment performance shortfalls at depths beyond 200msw. At extreme depths, traditional bailout systems offer divers less than three minutes of emergency breathing gas in the event of becoming disconnected from their primary supply. COBRA marks a step change by providing up to 20 minutes at depths of 300msw and up to 10 minutes at depths of 450msw which not only extends safe operating depths, but also greatly improves the chances of survival.
"The intention for COBRA was always to design a system which would not only greatly extend bailout duration for commercial divers working at more common depths of around 200msw, but also for use at extreme depths which haven't previously been tackled. We are delighted that the equipment passed these final assessments without any issues," said Giovanni Corbetta, managing director at JFD.
Giovanni continued: "The announcement of the 450m rating is expected to satisfy a number of our clients currently operating at depths over 300msw within the Asia Pacific region who have been closely following COBRA's release."