HTRT gas turbine rotor tools
29 June 2022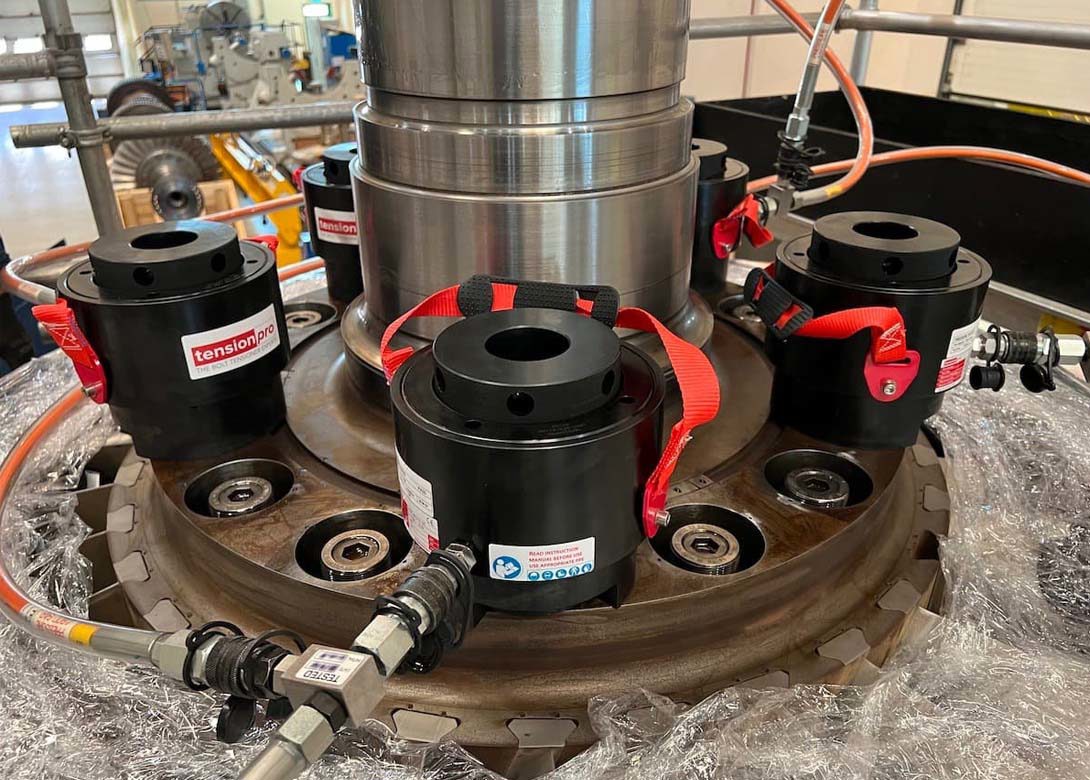 TensionPro has released a new range of gas turbine rotor tools for tensioning gas turbine compressors and turbine spindle bolts.
Designed to sit on adjacent bolts for equal tensioning of the bolts simultaneously, the HTRT solution provides the quickest, most accurate and uniform method of compressing discs and tensioning rotor bolts. Single tools can be used on a symmetrical arrangement when tensioning fewer bolts, making this ideal for service workshops. The HTRT rotor tools are compact, lightweight and easy to use which helps ensures accurate and reliable tensioning at minimal cost. 
"These new HTRT tools are proving to be a popular addition to our expanding product range. We recently supplied a new 6FA compressor kit to a rotor overhaul centre in the Middle East. The customer benefited from a prior to order visit by a TensionPro engineer to fully verify the tool design was correct for the application. We then provided on-site supervision during first use to demonstrate the correct operating procedure." Said Richard Outram, sales director at TensionPro.  
HTRT kits are supplied as complete solutions already configured for different build or maintenance requirements. TensionPro insists these cover most gas turbine rotor bolt applications. Standard designs are available for most frames including 3,5, 6B, 6FA,7FA, 9FA, 7E, 9E, W251, 501D, 501F, 701F and H25. All the tools incorporate a fast, spring piston return with positive piston stop and gear drive nut rotation.