High strength BUMAX® screws used in catamaran
26 January 2022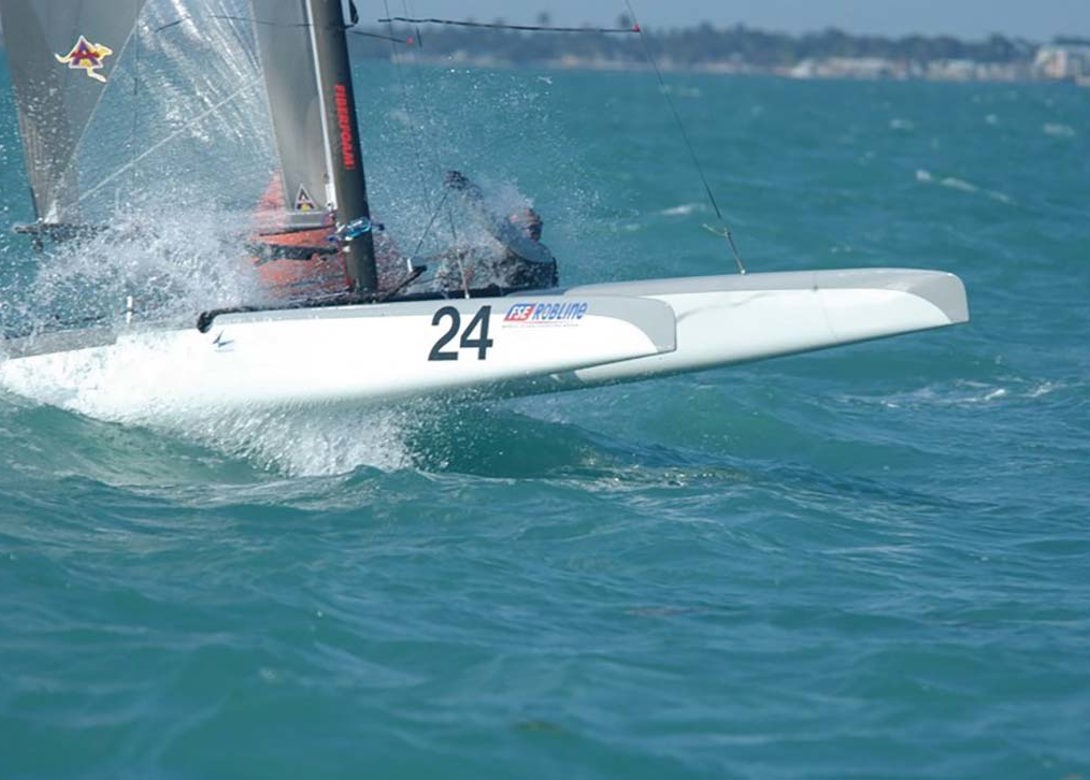 Swiss ship builder Scheurer Bootswerft AG has opted for screws from BUMAX® to fix its high performance catamaran rudders – where standard fasteners would simply fail.
High strength BUMAX® 109 screws are being used to fasten the A-Cat catamaran rudders constructed by Scheurer Bootswerft. BUMAX 109 fasteners have a high molybdenum content which, coupled with unique BUMAX manufacturing processes and sourcing of the highest quality European raw material, makes them the strongest A4 fasteners on the market. The fasteners offer high corrosion resistance and strength in demanding applications.
The BUMAX 109 fasteners are used for water jets, subsea equipment, pumps, valves, wind turbines, high pressure equipment, nuclear plants, submarines, particle accelerators and many other applications where commodity A4 fasteners are inadequate. BUMAX highlights that they provide greater safety and will last significantly longer than standard fasteners.
"We originally used standard stainless steel A4 screws to fasten the rudders, but as the rudders come under very high tension when turning through the water at speed, we found that these screws were bending and eventually breaking," said Aron Steinmann, CEO at Scheurer Bootswerft. "Even a small bend in these fasteners can alter the angle of the rudder, which reduces performance. Importantly, the high strength BUMAX screws can cope with this high tension to keep the rudder at the correct angle while maintaining corrosion resistance in saltwater environments."
Scheurer Bootswerft has also found that BUMAX fasteners can cope with sudden impacts, for example when the rudder hits debris in the water. "The screws fastening the rudder are a simple but essential part of the catamaran as their failure can be the difference between winning or losing a race," said Steinmann. "They simply cannot be allowed to fail."