External test verifies 1,000 hours corrosion resistance on all Nord-Lock steel washers
17 July 2019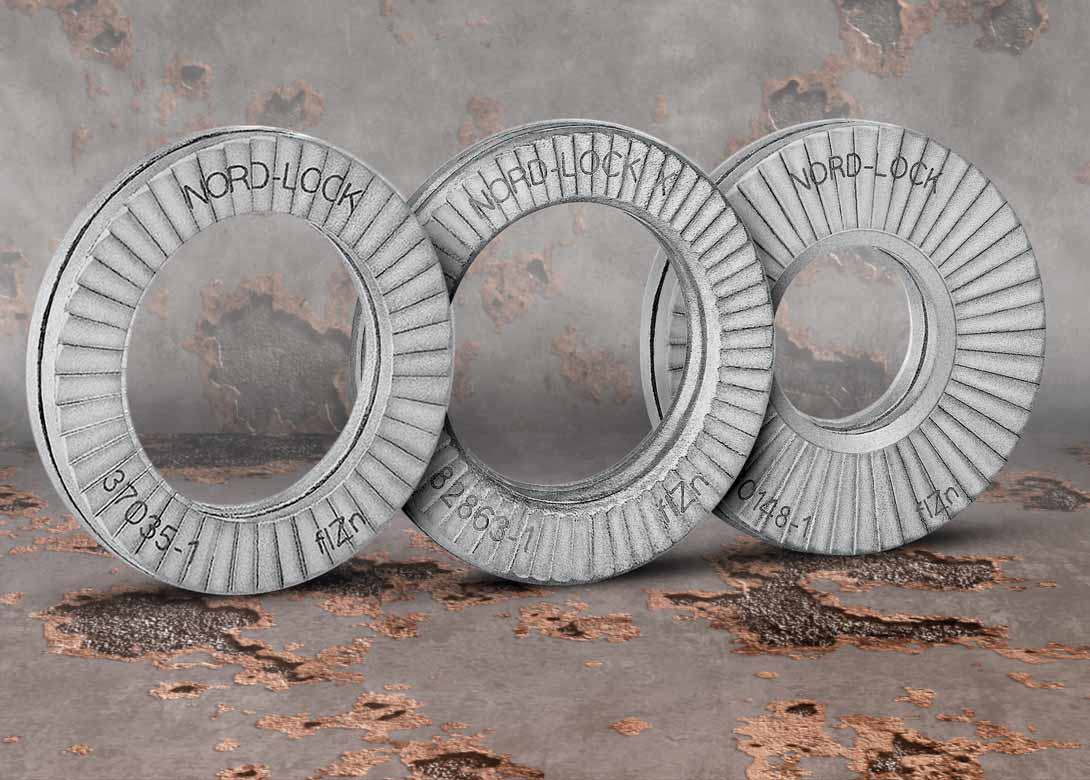 Nord-Lock Group points out that a new external test report confirms it is the only company in the industry that can promise 1,000 hours of corrosion resistance for all steel washers.
RISE, the National Research Institute of Sweden, has performed corrosion tests according to the ISO 9227 standard and concluded 1,000 hours of salt spray resistance on all Nord-Lock steel washers is verified. This external test report authenticates Nord-Lock Group officially raising the corrosion resistance for all its steel washers – Nord-Lock original washers, X-Series washers and Steel Construction (SC) washers. To cover the most common range of Nord-Lock steel washers, dimensions from small to large sizes were tested.
"Customers need washers that can withstand extreme environments. Based on this requirement, Nord-Lock has continuously put more focus on increasing the corrosion resistance of its standard products. We are therefore happy the results of the independent RISE testing confirm our efforts and success in making the best wedge-locking washers, with the highest corrosion resistance," explains Anders Knutsson, coating and corrosion expert at Nord-Lock Group.
At least 1,000 hours minimum
Although 1,000 hours is the official number released by the Group, this is just the minimum amount of time Nord-Lock steel washers, with zinc flake coating by Delta-Protekt®, can withstand corrosion in the ISO standard salt spray test. Continuous quality testing the group does, as part of ensuring its high-quality standards, clearly shows that the washers generally endure much longer. "We have perfected our coating process so we can promise 1,000 hours. But if you look at the results of the salt spray tests we do every week, the washers on average endure over twice as long," says Anders Knutsson.