Enerpac introduces LAT-series wrench pumps
26 June 2020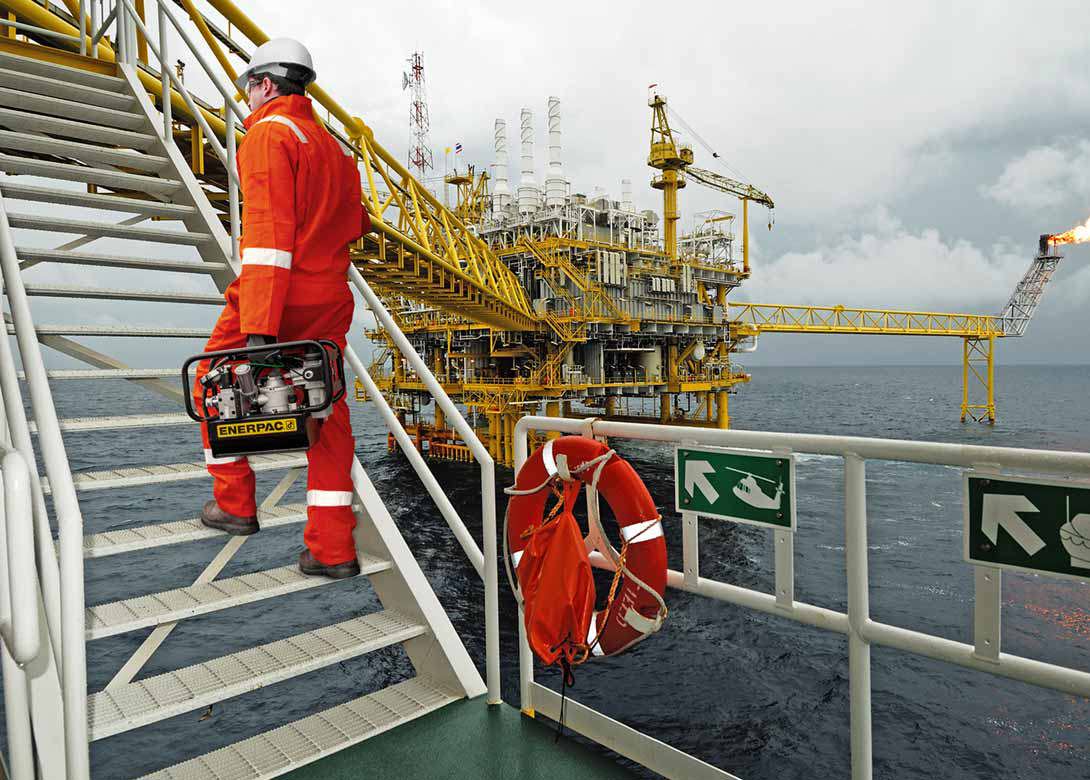 The Enerpac LAT air hydraulic torque wrench pump combines compact design and high productivity, making it ideal for applications with hard to access air powered pumps. The Enerpac piston design, reinforced filter regulator lubricator (FRL) support and air supply connection, allow the product to provide a reliable service with fastening.
Being lightweight, the LAT air hydraulic torque wrench pump is also easy to manoeuvre. The pump comes with an integrated carry handle and can be carried by a single operator up ladders and stairs.
The LAT air hydraulic torque wrench pump has been tested for use in tough environments. The roll cage protects key components and provides increased support and protection of the FRL from vibration. Key components are easy to access for service and a skid rail accessory prevents reservoir wear from rough surfaces.
Enerpac states the product has best in class, flow to weight performance. Its air motor and a three piston design also enables operators to complete their hydraulic torque wrench applications faster. It has been optimised for use with the Enerpac DSX aluminium torque wrenches and is ATEX certified.