EJOT UK provides bespoke solution for seismic application
01 February 2022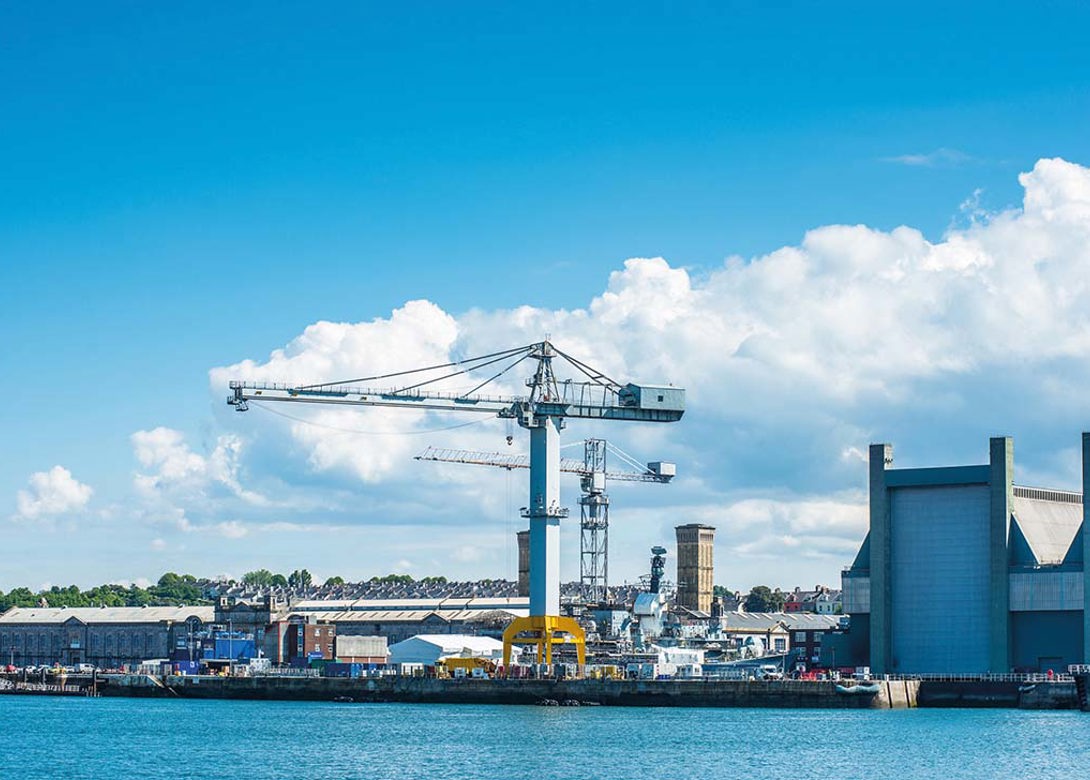 Construction fastening specialist EJOT UK has delivered an innovative LIEBIG concrete anchoring solution for a key part of the safety critical infrastructure used in the maintenance of Royal Navy submarines at Devonport Royal Dockyard.
The project at Babcock International's facility within HMNB Devonport – the largest naval base in western Europe – involved the replacement of corroded anchors that were securing a large cast iron brow hanger to the dock side. These hangers enable the secure attachment of the naval brow – a linking structure between the dock wall and the vessel – which accommodates the high pressure hoses and pipes used to test the propulsion systems of vessels in dock.
The brow hanger requiring refurbishment was located in a dry dock used for the maintenance and refit of HM Navy's submarine fleet, including its nuclear powered Trafalgar and Vanguard-Class submarines. All eight of the hanger's existing anchors, which were installed to an embedment depth of up to 550mm, had become corroded through long-term exposure to the atmospheric conditions, but the process of replacing them had to navigate a number of complexities.
Most significantly, it was vital for the anchors to be extracted without damaging the rebar within the dock wall. Any interference with the existing rebar would affect the structural and seismic integrity of the dock side and in doing so lead to extensive and potentially costly remedial work. This could, in turn, disrupt the vital work undertaken 24/7 to keep the UK's naval submarines operational.
But this was only part of the challenge. It was also crucial that the proposed solution could be fully assessed in a reliable test environment to give Babcock International's team complete confidence in its integrity throughout its service life.
The solution provided by EJOT UK utilised the SE800 epoxy resin in combination with specially made resin studs. These 8 x M36 large diameter HCR (high corrosion steel) studs were manufactured in 1.4529 steel in order to meet life expectancy in this harsh environment, as well as the load capacity of the application. They were selected based on the need to reduce the possibility of contacting or cutting the rebar during insertion – which surrounded the existing installed anchors.
SE800 is a two component injection resin based on pure epoxy resin for high performance and structural applications. Designed for anchoring threaded studs into cracked and non-cracked concrete, it was the ideal solution for the Devonport project because it is suitable for use in wet and flooded areas.