Corrosion resistance hinges
22 August 2022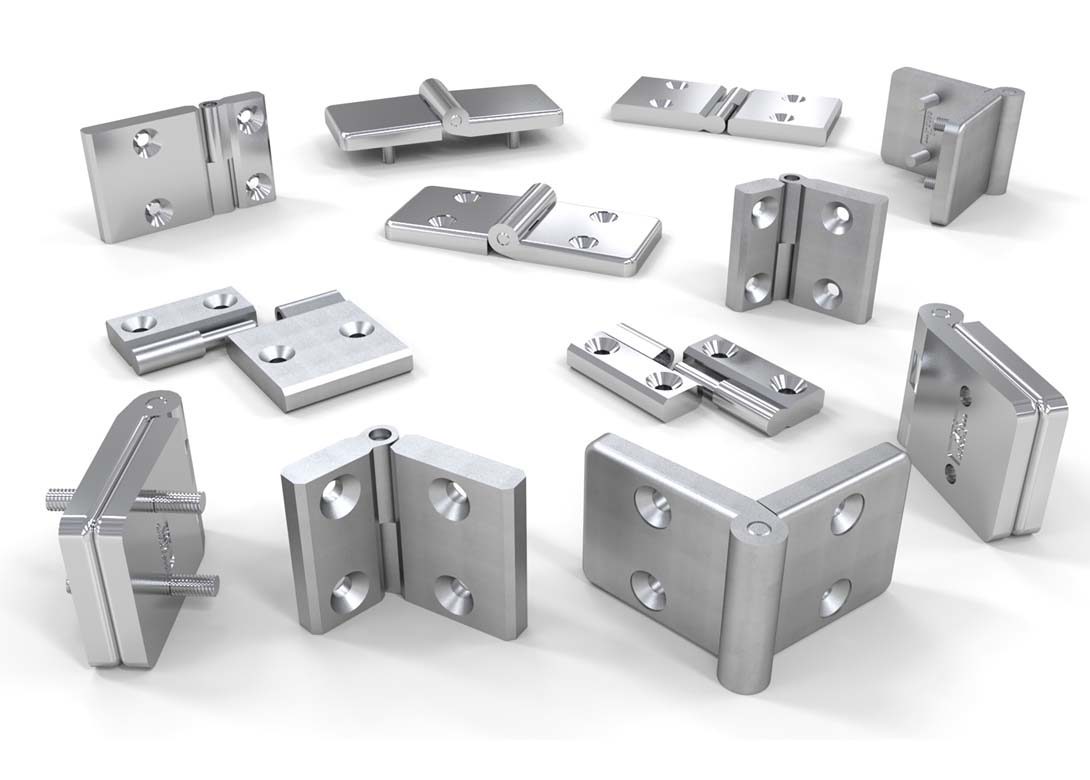 WDS has expanded its range of leaf hinges, adding highly robust, anti-corrosion designs. The supplier of standard parts and components has also released new lift off detachable hinges which allow for fast and simple door removal.
Made from 316 stainless steel, the hinges can be used in environments subject to regular washdown with aggressive detergents. The design provides long term resistance to corrosion and rounded edges prevent accumulation of bacteria, enabling an easier and more effective wash down. The leaf hinge design has been developed for use on doors in hygienic applications as well as marine environments, providing strong resistance to salt water corrosion. The hinges are also suited to machinery and industrial cabinets and are available in 30mm – 48mm.
The new hinges are also available in a stud fitting that can be inserted directly into a door or panel and secured with a nut. This metric size stud design removes the need for fitting with screws and doesn't leave the hinge exposed. The design adds to hygienic credentials, as smooth edges are created without crevices. Additionally, the hinge is tamper proof through this design.
WDS Components Ltd also introduces new lift off, detachable hinges. Also made from 316 stainless steel, these hinges are designed for fast and simple access when door removal is required. They're also rust free and can be used in aggressive environments. The design comprises two different leaves that can be removed with a lift off action, while firmly securing together when the top plate is positioned over the hinge pin. As the hinges include countersunk holes on both sides, it's a reversable design that can be used on left or right hand hinges. The hinges are 50mm long and are available in a wide range of countersunk hole position layouts, with a maximum weight capacity of 50kg.