BUMAX® – optimal fastening solutions
24 September 2021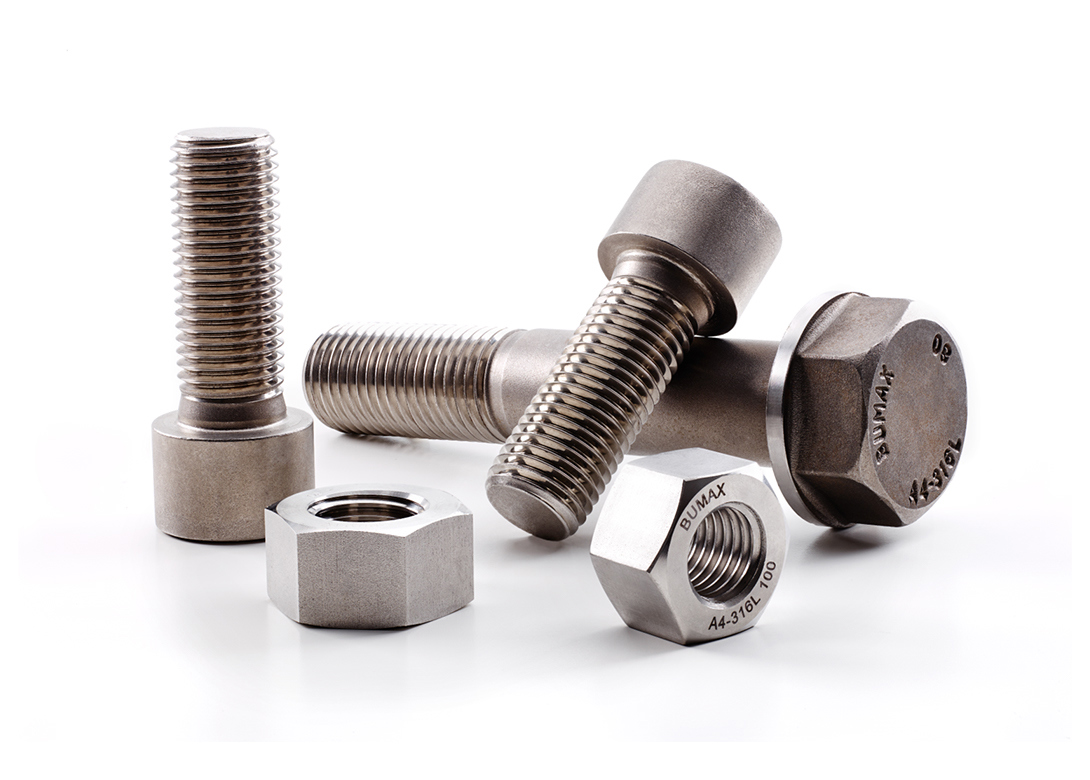 BUMAX® is known for its ability to provide a variety of different stainless steel grades for optimal fastening solutions – with the company stating it produces the strongest bolts in the world. Here we speak to Lars Holm, managing director at BUMAX, about the company's capabilities and its commitment to high performance, consistency and quality. 
BUMAX® is a Bufab brand, tell us more about the company and its development, as well as how it earned its reputation for providing high-quality stainless steel bolting solutions?
"BUMAX® is located in the village of Åshammar in the heart of Sweden's steel industry. This is a region with a very long history of steel production and is still home to prominent steel manufacturers such as Sandvik, Ovako, SSAB and Outokumpu. BUMAX itself as a manufacturer can trace its roots back to 1899 and the forging of nails.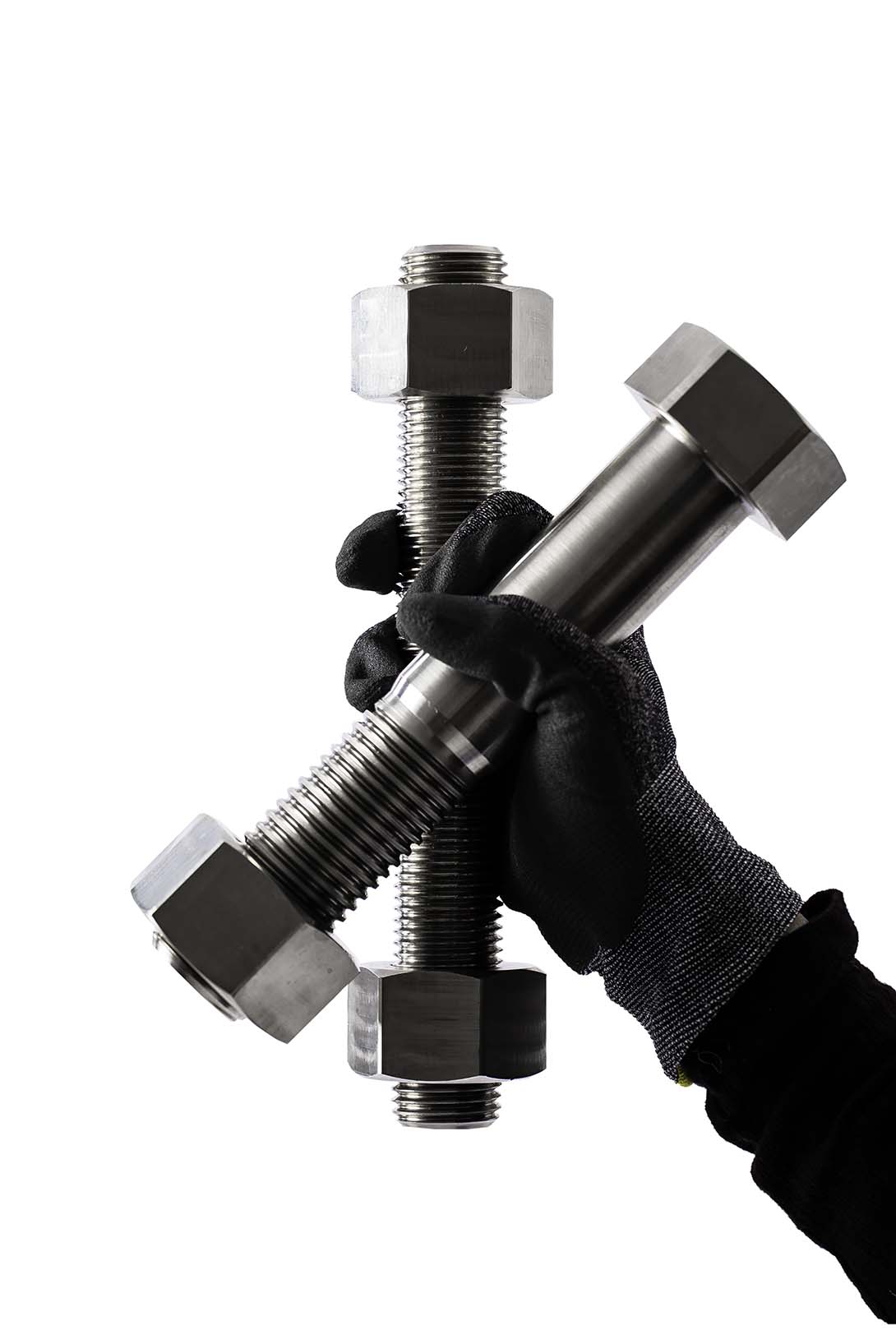 The manufacturing site continued to develop and in 1926 became one of the first companies to produce fasteners in austenitic stainless steel grades (similar to those commonly used today). However, the company has come a long way since then.
The BUMAX brand was born when the business was acquired by Bufab Group. With a well established history in the manufacture of high-quality stainless steel fasteners, there was natural progression for us to leverage our technical expertise in stainless steel materials and manufacturing know-how even further. By establishing a clear focus on developing a range of high strength fasteners in premium stainless steel materials, it has allowed BUMAX to become a brand known for high performance, quality and consistency, for those applications where performance and safety are critical and generic fasteners would simply be inadequate."
What are the grades BUMAX products are available in and how does this differ to those available with other stainless steel products?
"BUMAX® 88 and 109 are the BUMAX flagship ranges of A4/316L stainless steel grades. We only source premium European stainless steel, supplied to a very stringent BUMAX specification. This material offers its users a higher level of general corrosion resistance than other A4/316 stainless steel material more commonly used in the manufacture of generic A4 stainless steel fasteners. In terms of strength, BUMAX® 88 is stronger than A4-80 with excellent fatigue resistance properties. This is another advantage for end users that require long-term reliability from fasteners within equipment or products operating under quite severe conditions. If higher strength is required, then BUMAX® 109 offers end users a class A4-100 product.
The BUMAX® DX 129 product range takes corrosion resistance and strength to the next level. This is quite a step up from A4 stainless steel fasteners in terms of general corrosion resistance and also offers strength equivalent to carbon steel 12.9. DX 129 solves a lot of the specification, manufacturing and performance challenges that surround the use of 12.9 high-tensile carbon steel bolts, with additional secondary protective coatings. Even at such high strength, DX 129 still retains excellent ductility and fatigue resistance properties, easily exceeding that of high-tensile 12.9 carbon steel bolts.
Next in our standard product range is BUMAX® SDX 109, which is a high strength super duplex stainless grade. We stock this in a range of fastener types, nuts, and washers, from M6 to M16, which is quite unique for  super duplex stainless steel fasteners. Fasteners of such material would traditionally have to be specially manufactured to order. However, BUMAX maintains a large stock of finished super duplex fasteners – possibly the biggest in the world.
We then have other 'special' BUMAX product grades, which we consider on a project-to-project basis – usually in close collaboration with the end customer's engineers to develop the optimal solution. These grades include BUMAX® Ultra, which is a super high strength grade, capable of tensile and yields strengths of 1,500MPa and 1,350MPa respectively (even considerably higher, in some carefully considered cases). BUMAX also differentiates itself from competitors in terms of the level of technical expertise and application advice it offers to customers in order to find the optimal fastener solution for their particular application."
What are the types of products available within the BUMAX range? Plus, what are the main geographic and industry markets you are able to supply these products to?
"At BUMAX, we offer a wide range of fastener types from stock – including socket head cap screws, countersunk screws, pan head screws, hex head bolts and set screws, nuts, lock nuts, washers and threaded rod. Depending on the fastener type, our stock can range from M3 diameter up to M36. In addition, we also offer BUMAX® 88 fasteners with a pre-material assessment in accordance with PED 2014/68/EU, for use in pressure rated equipment from temperatures as low as -273°C up to 400°C.  We also produce BUMAX® 88 CE Marked structural bolts (non-preloaded) to EN 15048 for structural steel applications. We can manufacture fasteners in non-standard sizes to order and also customer specific designs in different BUMAX grades. We even manufacture some non-fastener parts, where several customers have approached us with a request to provide the same material properties of certain BUMAX grades within their own bespoke components.
In terms of the industry sectors that we serve, there is a common theme that runs through our customer base – companies that are involved in high performance or safety critical applications. This includes offshore and subsea oil and gas, nuclear energy and research, marine, defence and space, industrial machinery, and also challenging construction and infrastructure projects. Geographic markets for BUMAX have traditionally been mainly within Europe, however we plan to expand our geographic footprint in potential key markets in the US, Middle East and Asia over the coming years – this is part of our ambition to double our turnover within the next five years."
What are the key properties of BUMAX products? What are the advantages for customers?
"The main properties that come to mind when people think of BUMAX are high strength and corrosion resistance. However, there are many other properties that benefit our customers. The quality and consistency of our material and our manufacturing process, means that not only do we produce a very high performing product, but that it is also a very consistent product in terms of performance. 
Another important aspect of BUMAX is the fatigue resistance of our fasteners. This means that under conditions of variable stress and vibration, BUMAX fasteners show considerably longer service life compared with other generic stainless steel fasteners. This is largely down to the quality and specification of the materials we use and also the manufacturing techniques that we employ to produce our fasteners. Customer benefits include longer service life, improved reliability, reduced down time, less maintenance and lower lifecycle costs. 
Another big advantage of BUMAX fasteners is that they are almost immune to galling. Galling is a common concern that people have with stainless steel fasteners and involves the seizing up of the fasteners during installation, due to friction and adhesion between stainless steel surfaces sliding against one another under high pressure. Again, there are various features of BUMAX fasteners that prevent this from occurring."
How do you guarantee the quality and reliability of BUMAX products?
"Our quality and reliability all stem from BUMAX products that are designed and manufactured to exceed generic fastener standards. Manufacturing fasteners of this type of specification is not easy, which means that everything we do is carefully considered and controlled, with little room for error. Quality and reliability are the result of many factors – from our knowledge and understanding of stainless steel material and bolting; our expertise in manufacturing processes and technology; the skills of our production personnel; and our stringent processes and procedures.    
All of our products are fully tested post-production and every BUMAX part is readily available with 3.1 certification (and 3.2 certification on request). Normally this level of quality assurance and certification will require fasteners that are specifically manufactured to order.
In addition to this, many long-standing BUMAX customers have been using BUMAX fasteners in their products and operations for many years, which we consider a testament to our product performance, quality and reliability."
What services do you offer to customers? How do you ensure a reliable supply?
"We pride ourselves on the technical knowledge of our people and our ability to offer or develop solutions to meet our customers' challenges – we do not just 'sell' nuts and bolts. Many of the projects that BUMAX has been involved in over the years have required working hand in hand with the customer – developing, testing and validating a solution to a particular engineering challenge. This has sometimes resulted in the development of solutions that were the first of their kind.
In addition to this, being part of the Bufab Group offers many advantages when it comes to serving our customers. Through regional Bufab sister companies, we are able to hold and manage BUMAX stock for specific customers. Whether there is an ongoing requirement or where we are manufacturing special parts to order, customers are able to take advantage of cost reductions from larger manufacturing order volumes. We are able to hold this stock for call off, meaning that the customer can benefit from both a lower unit cost but also avoid the upfront outlay.
If fastener parts are required that cannot be met by the BUMAX product portfolio or manufacturing capabilities, then our Bufab colleagues are able to leverage their wide-reaching supply chain networks and get alternative products sourced or manufactured."
What is the current situation within the stainless steel fastener market?
"The last 12 – 14 months have been very challenging due to the Covid-19 pandemic. However, we are now in fact, starting to see a swing towards a significant increase in activity for stainless steel in general and this also includes fasteners. We are very aware of the current unpredictability of supply, increased lead times and price volatility within the general stainless steel fastener market. There is considerable pressure on steel producers at the moment to deliver volumes in order to meet the demands of industry buyers. The shortage in capacity, increased demand, and pressure to deliver material, is inevitably pushing the high prices we are currently experiencing with stainless steel. In addition to this, there is also the disruption to logistics and the soaring costs of shipping. As a manufacturer of stainless steel fasteners, we are not immune to these same challenges that are faced by the rest of the industry. However, we benefit from our long-standing relationship with suppliers, considerable commitment on material supplies, stockholding and long-term planning. As a result of how we operate as a business and the steps that we have taken over the last year or so, we are confident that we have managed to mitigate much of the negative impact as far as possible. We continue to achieve good output from our factory and are maintaining healthy levels of BUMAX stock products."
How do you see the premium stainless steel fastener market developing in the future?
"Previously, the availability of stainless steel fasteners was fairly limited and costs were relatively high. Stainless steel materials were treated as a necessity, rather than an option. However, with large Asian producers, stainless steel products have become more readily available and at lower cost. Another key driver for stainless steel fasteners is the challenge of producing more durable, reliable and sustainable products and infrastructure. Stainless steel is highly recyclable, which means that this feature alone will be a considerable factor in the rationale for the future use of stainless steel. This has worked hand in hand with the growing awareness of the benefits of stainless steel materials among engineers. Especially within other industry sectors outside of those that are traditionally more familiar with stainless steel materials, such as oil and gas, chemical and marine industries. This trend will continue to increase in the size of the overall stainless steel fastener market and will also have a knock-on effect on the premium end of the market, as there will always be that proportion of performance and safety critical applications where generic commodity fasteners will be inadequate."
What trends do you see for the stainless steel  fastener sector going forward? What opportunities does this provide to you as a business?
"Stainless steel continues to gain more interest across many industries, as engineers and asset owners are becoming increasingly aware of the benefits. For example, one market where we are starting to see greater interest is construction. With ever growing pressures to think about building in a more sustainable manner, we are starting to see greater interest in stainless steel as a more sustainable material option – where traditionally carbon steel would have been used. There is extensive research going on to re-evaluate our thinking about material usage in buildings and infrastructure and to develop new standards in structural engineering, particularly in the use of stainless steel materials."
What plans does BUMAX have for 2021 and beyond?
"One of the most recent additions to the BUMAX high strength product family is BUMAX® NITRO 109, which is designed for achieving both excellent corrosion resistance in marine environments, as well as delivering high strength, equivalent to 10.9 at large diameters – up to M36. BUMAX has a philosophy of continuously pushing the boundaries of what is technically possible, so we are continually investing in R&D.
The direction of our R&D is largely influenced by the close relationships we have with our customers and the particular engineering challenges that they face – as in the case of NITRO 109. We have a number of additional exciting products and new production capabilities in the pipeline and we hope to be in a position to discuss some of these early next year in more detail.
Our key geographical markets have traditionally been within Europe. However, in addition to developing our coverage of these markets, we are increasingly drawing on our network of Bufab sister companies and BUMAX distributors around the world, who are working to build customer relationships throughout the USA and Asia. We are planning an aggressive expansion of our geographical footprint over the coming years, which will take us toward our ambitions of doubling turnover within the next five years."