A new way to think about connections
25 March 2016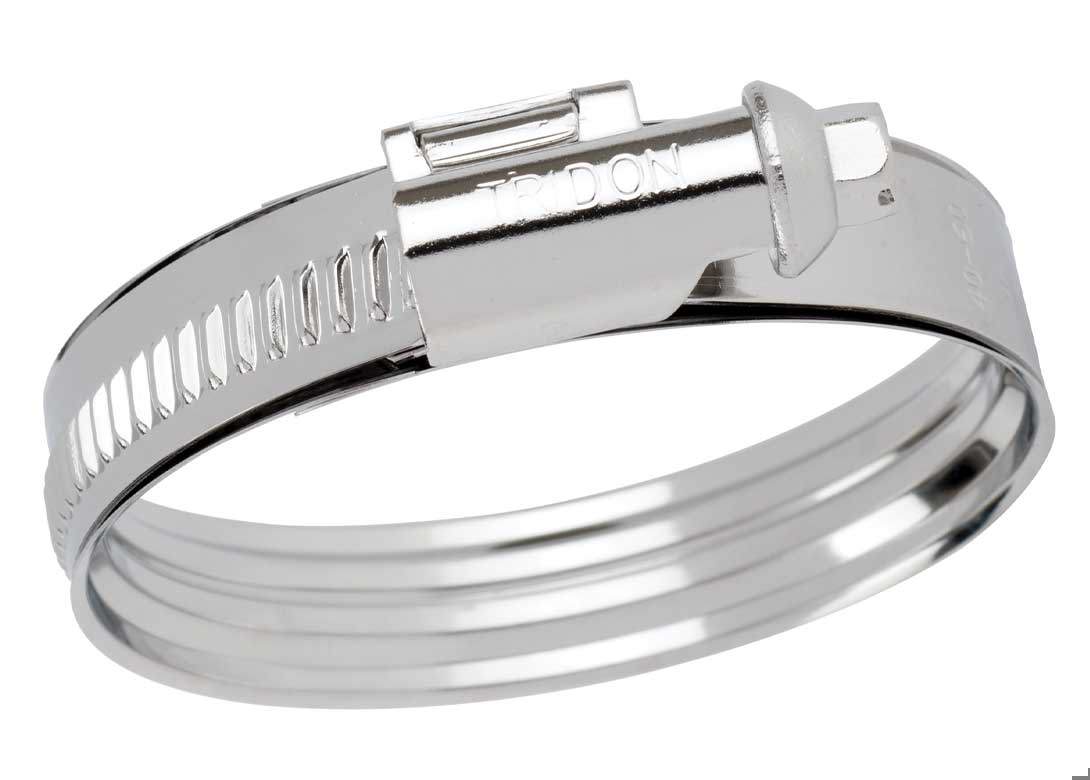 One of the biggest challenges in sealing air and coolant connections is being able to counteract thermal expansion and contraction caused by under hood temperature variations. Ideal Clamp Products Inc says its Tridon® self-adjusting, stainless steel SmartSeal® non-perforated/embossed clamps solve this problem.
Featuring patent pending SmartLiner technology on the inside, SmartSeal® forms a unique 360 degree seal around joints and prevents leakage of fluid and air when subjected to extreme temperatures and vibration. SmartSeal non-perforated/embossed clamps are comprised of two main parts, the non-perforated/embossed clamp assembly and the SmartLiner. The SmartLiner is a spring liner made of high-quality stainless steel and is integrated inside the clamp. Designed to be smart, the thin gauge steel expands and contracts around the hose with temperature changes. The clamp rides on top of the lubricated liner, distributing pressure more evenly around the hose.
John Mills, vice-president at Ideal Clamps Products, explained: "This technology is a whole new way to think about connections. It's not just a solution – it's a really smart one. Tridon SmartSeal non-perforated/embossed clamps were designed in response to the leakage attributed to thermal cycling and to meet today's challenging lightweight and space requirements."
Ideal Clamps offers full service development and engineering support, from design to launch, with ongoing value engineering (VA/VE) proposals. The company's fully equipped laboratory also enables the company to satisfy the most demanding customer applications and is an additional support for research and development.
"With decades of product development experience, we offer the best and most innovative sealing solutions in the industry and will work as an extension of your engineering department."