Why tape?
27 November 2018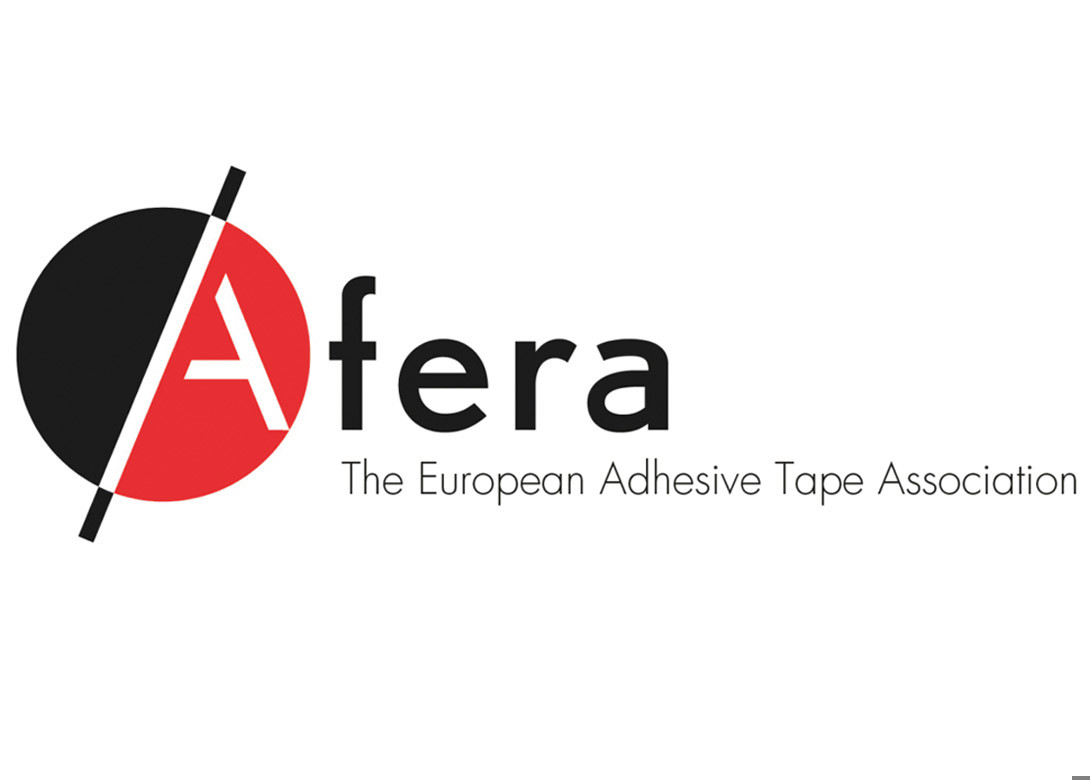 By Bathsheba Fulton, communications at Afera – the European Adhesive Tape Association
Imagine something virtually invisible and weightless that would allow you to hold two or more things together or fix something to something else without weakening or failing, staining, or corroding under a variety of extreme conditions. This 'something' could also, for example, insulate or conduct electricity as part of a design.
Forget the image you may have of household or duct or even industrial tape. Think of adhesive tape as a functional sheet, which makes the production and assembly of your design, however big or small, possible. Tape is often the hidden driver of product innovation in many applications and industries. It can be utilised in so many more ways than it is in the traditional home, office and industrial arenas.

Tapes and films are replacing mechanical fasteners
Designers and engineers often turn to traditional fixings, such as rivets, screws, nuts, bolts, staples, clips, needle and thread, and liquid adhesives, to join two substrates. Many are discovering however that adhesive tapes and films are proven alternatives to these methods, matching and often exceeding traditional fastenings in strength and durability. Furthermore, they provide unique benefits not found in traditional fastening methods, such as sealing, dampening, shielding and insulating.
Tapes can perform a variety of functions at once, meaning that products could be made thinner, lighter and using fewer and less expensive materials. Tapes and films bring design options to the table that weren't even conceivable a few years ago. And what's more, tape can be incorporated into product manufacturing and processing with reliable, reproducible and cost-effective results.
The considerable expertise behind today's adhesive tapes, as well as the astoundingly wide variety of applications they have, is the constant buzz in product innovation circles. High-quality tapes and films offer versatility and superior workability to designers, engineers, and manufacturers, in every conceivable industry. They can be specifically designed for any product or application and die cut into complex shapes.
Businesses in the tape industry know from frequent development journeys with product designers and engineers that adhesive tape is often the hidden driver that enables innovation in product design.
Designers and engineers can use lighter, thinner and possibly fewer and less expensive materials without worrying about distortion, splitting, or crazing at the mechanically fastened site. Adhesive tapes use less space than traditional fixing methods, so a desired product weight, mass or size can be more easily achieved.
When design is important, bonding tapes, which are generally hidden between the bonded substrates, offer virtually invisible fastening to keep surfaces smooth and clean, with no screws or rivet heads or protruding nuts and bolts.
The number of materials that can be combined using traditional fixing technologies such as spot welds, rivets, screws and nails is limited. For instance, joining plastics and glass is usually not possible. However, a vast range of material combinations can be bonded using tapes. Adhesive tapes provide a solution for mismatch in coefficients of thermal expansion. They also provide a barrier or carry inhibitors to reduce or prevent bimetallic corrosion that often occurs between different types of metal.

Cheaper prototyping in the early stages of design
Often tape and film manufacturers and converters have in-house prototyping capabilities, which enable designers and engineers to test and demonstrate products before committing to full batch production. This leads to rapid prototyping, lower development costs, and the opportunity to test different materials and enhance designs before full production.
Where smart design and engineering meet, the possibilities are literally endless. Tape manufacturing and converting companies routinely work with product designers and architects on developing solutions to meet their customers' needs while helping them cut costs, reduce waste and improve efficiency.
Examples include:
Formulating adhesives to achieve agreed criteria on specific substrates, such as a clean peel after exposure to extreme temperatures, UV light and chemicals.
Adjusting unwind force to allow rapid application and ease of use.
Designing components to achieve the highest yield from the customer's tape.
Designing a part with convenient application aids such as easy to remove liners or location aids for automated application of parts.
Enhanced product performance
Using a tape in place of traditional fixing methods will improve the overall quality and performance of a product by providing a durable bond, even in the most demanding applications. Adhesive tapes and films offer many types of bonding, ranging from repositionable to permanent high strength with the capability of replacing rivets and welds. Tapes allow for reliable, consistent bonds that are not often possible using other techniques. Some automotive tapes used to bond hood emblems to the exterior of a car, for example, are more than a hundred times stronger than household wrapping tape. Some double-sided tapes, depending on the substrate, can offer a bond strong enough to take the weight of a fully grown person.
Adhesive tapes are used in a wide variety of environmentally challenging applications because they have been proven to resist stress corrosion, cracking, and distortion, when exposed to extreme temperatures and weather, UV and chemicals. This keeps products looking younger for longer. Enhanced quality and life span means reduced returns and complaints, saving money and contributing to a quality reputation.
Continuous contact between surfaces bonded with tape helps keep out water, moisture, dust and other environmental factors. This additional sealing functionality reliably protects the internal parts of products for a longer life. Tapes have also been developed to provide reliable insulation, mechanical support, aesthetic finishing, point-to-point electrical contact, grounding and EMI (electronics metal finishing) shielding.
Spot welds, rivets, screws, nails and other mechanical fasteners create single joint stress points. Because the entire force is concentrated on one joint, this attachment can often fail and/or cause material breakage. Bonding tapes distribute stress evenly over the entire bonded area. Double-sided tapes are perfect for tension compensation.
By using tape, stress concentration that decreases substrate integrity can be eliminated. At the same time it also gets rid of the need for holes that invite rust and corrosion, making products stronger and longer lasting.
Creating a product that is protected against vibration and other concentrated stresses is every designer and manufacturer's aim. Better products mean fewer complaints and product returns, saving on administration and replacement costs. The viscoelasticity of many tapes improves resistance to vibration fatigue by adding flexibility to a joint or bonded area. They absorb and dissipate vibration and reduce noise and fatigue.
Tapes can also help save time and money and eliminate the tools and manufacturing equipment required for drilling and tightening. The use of tapes is easily integrated into operations and in most cases requires minimal training and little or no investment in equipment. Whether handling by hand or with automated equipment, tapes are generally quicker and safer to apply.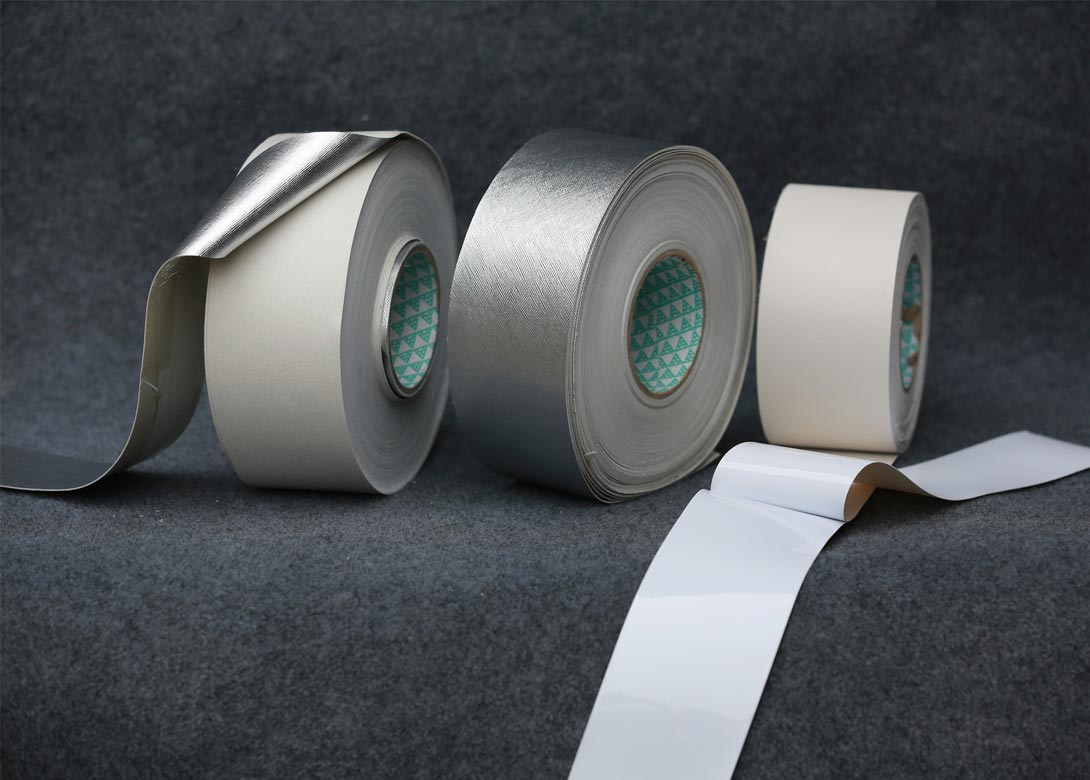 Minimise adhesive waste and handle immediately
Adhesive tapes provide uniform thickness throughout the bonding area of products, and clean bonding – both permanent and temporary – in which the adhesive is confined to the bonding area without dripping or overflow, minimising adhesive waste. They also enable immediate handling of the product as tapes bond rapidly, unlike many liquid adhesives.
Reclosable adhesive tape systems allow parts to be separated for easy maintenance or service. Permanent adhesive tapes can be formulated to stay on a specific surface when removed for recycling purposes when the product is dismantled.
The use of any kind of adhesive tape, when compared to an alternative fixing solution, could improve the ecological footprint of a product. Certain tape products have been developed that are environmentally benign or considered as leveraging the environmental friendliness of products. These include water-based and 100% solid tapes, low or no VOC adhesive tapes, solvent-free tapes made without organic solvents or toxic chemicals, and repulpable tapes.
The European tape industry and Afera
Where does the European tape industry come into play? Europe's economy is poised for modest growth, as discussed by Oxford University economist Andrea Boltho at one of Afera's latest Annual Conference sessions. There is a strong demand for new, more specialised tape applications and technologies to meet the challenges of the transitioning industry. Companies are spending a significant amount of time and training on their sales forces to search out opportunities, and also on their R&D capabilities to create and utilise lightweight materials and to down-gauge product specifications.
The European tape business, renowned for its standards of quality and service, remains an attractive business sector. Careful consideration of the types of activity and investment that will be most appropriate going forward, given changing global dynamics, is required. Afera meets this challenge by strategically selecting, organising and supporting projects, events and other resources for its members to plan and grow their businesses successfully.
Afera is widely known and valued as the go-to community of the European tape industry for both industry and non-industry stakeholders. Stakeholders connect within the Afera community to address current and future key topics, which individual stakeholders cannot or prefer not to tackle themselves.
For more information about what we do and how to become a member please visit Afera online or contact mail@afera.com