What is a locking nut and in what circumstances would you require one?
08 August 2017
Typically when using fasteners they would not be expected to come loose, explains Staytite Ltd. But in some applications this is exactly what will occur unless a locking nut is employed. So why is it then, that in some situations a standard nut just will not suffice?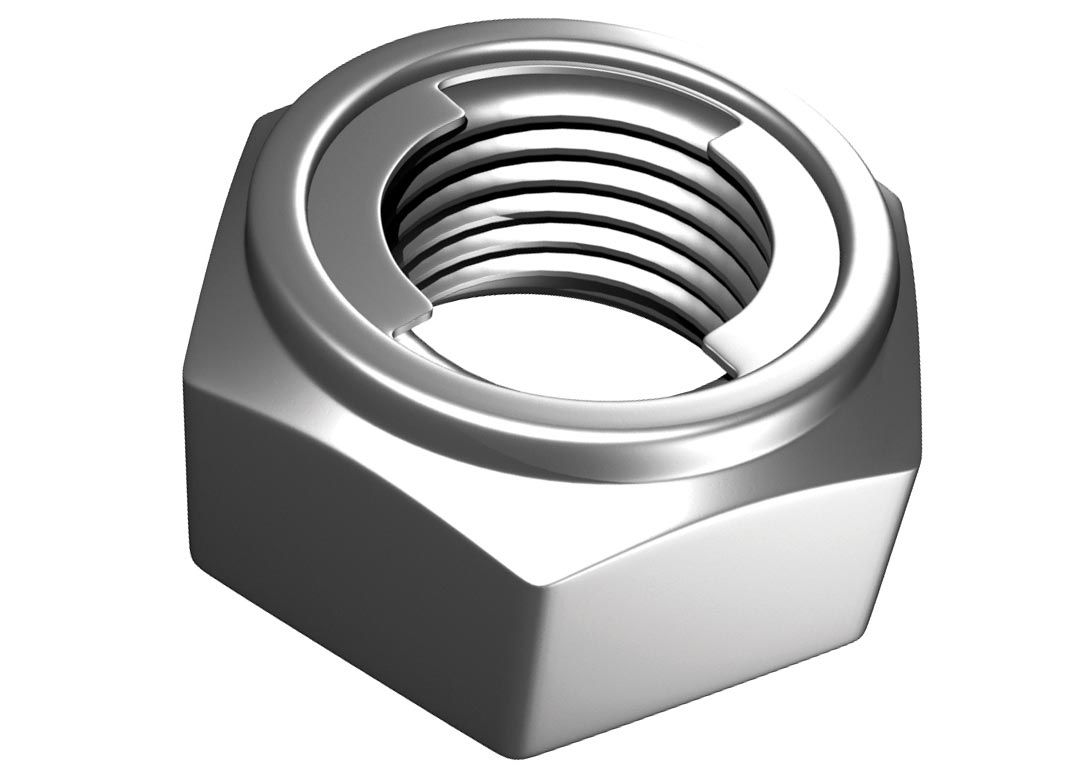 If it is difficult to put on, then it should be equally difficult to remove - right? This is the basic thought behind a large proportion of applications, but the force of the torque employed to wind the fastener tight is not necessarily going to resist all opposing forces that cause fasteners to loosen. Once the initial torque has been released it is only a matter of time before the fastener leaves the thread entirely.
A variety of factors can have a negative influence on fastener performance including: bending forces, corrosion, hydrogen embrittlement, joint movement, prying forces, shock loads, temperature extremes and vibration. Managing the effect these influences exert upon fasteners is an age-old problem. This is where a locking nut is employed because it has specially engineered characteristics to resist loosening.
A traditionally accepted method of ensuring 'extra' security in bolted joints was to utilise a combination of two nuts - using a thinner 'jam' nut tightened against the mating part, with a standard full nut tightened against its partnering fastener. Dependant on application, this method may still require regular integrity checks and tightening because of the forces acting upon it.
An example would be the use of fasteners in the rail industry where track applications are required to consistently resist huge amounts of energy whilst maintaining the integrity of the joint. Historically, accidents have occurred because of failed joints where fasteners have loosened beyond their operating effectiveness. However, this loosening can be managed with fastener technology.
The Hardlock nut, an easy to install, reusable, two-piece locking nut from Staytite is now used as standard across numerous rail applications as well as in many other industries. The combination of two nuts works together to create a 'wedge' effect, a lateral force that grips into the thread preventing itself from loosening. A small eccentricity in the sliding part of the convex top of the lower nut acts as the wedge. When the concave upper nut is tightened, the effect produced is exactly the same as that produced by a hammer driving a wedge between nut and thread.
The Hardlock's implementation across rail application in the UK is based upon many safety recommendations as a result of its reliability and having successfully met the testing requirements of multiple vibration and impact tests, including the NAS3350 and 3354 National Aerospace Standard.
The Holy Grail of locking nut design would be a one-piece fastener that would do the same job just as well as the Hardlock, but at this time Staytite is not aware of such a design. however, for numerous applications this is not a concern because there are many one-piece locking solutions which meet the required specification of their tasks.
Single-piece locking nuts have evolved over time. An early specially engineered locking nut was the fibre insert nut, which was a precursor to the nylon insert nut. This type of locking nut works by mating plastic to the thread by employing a collar of material within the nut, which applies to the thread as the nut is wound upon it. This method is effective up to a point, but this type of fastener can be used only once before its performance deteriorates, and is susceptible to heat and chemical corrosion.
Staytite's very own Staytite nut is a good example of the evolutionary progress of fastener design. The construction process is similar to the nylon insert nut, but the mechanism that ensures its effectiveness uses its own unique methodology. The Staytite nut replaces the nylon collar with a stainless steel insert, which works very differently, using its insert to resist loosening by flexing downwards when applied, being 'pulled' into closer contact with the screw thread by the upwards anti-clockwise rotation of the nut body.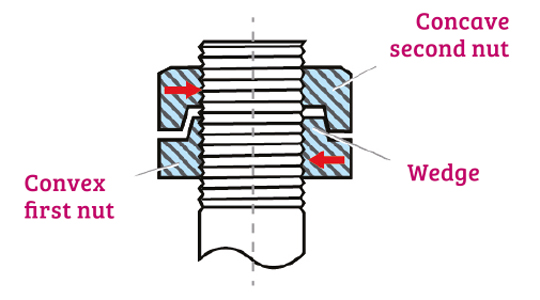 This design allows for a wider range of application owing to the all-metal design, which resists temperature extremes as well as a number of corrosive chemical environments. A Staytite nut might cost more than a nylon insert nut but is reusable, maintaining its performance across multiple uses. This is especially important if the fastener is part of a serviceable product. For this reason Staytite nuts are used extensively in the automotive industry as well as other major industry sectors.
There are of course many more types of nuts including deformed thread types and nuts with machined slots offering anti-loosening attributes. Providing all manner of locking nuts, Staytite's awareness of both advantages and limitations of each type is an important factor in the advice it can give to customers. Expertise, says Staytite, is needed to provide the optimal solution - after all, over engineering an application could end up costing the customer more than necessary.