The new battery riveting tool for rivet nuts
17 April 2019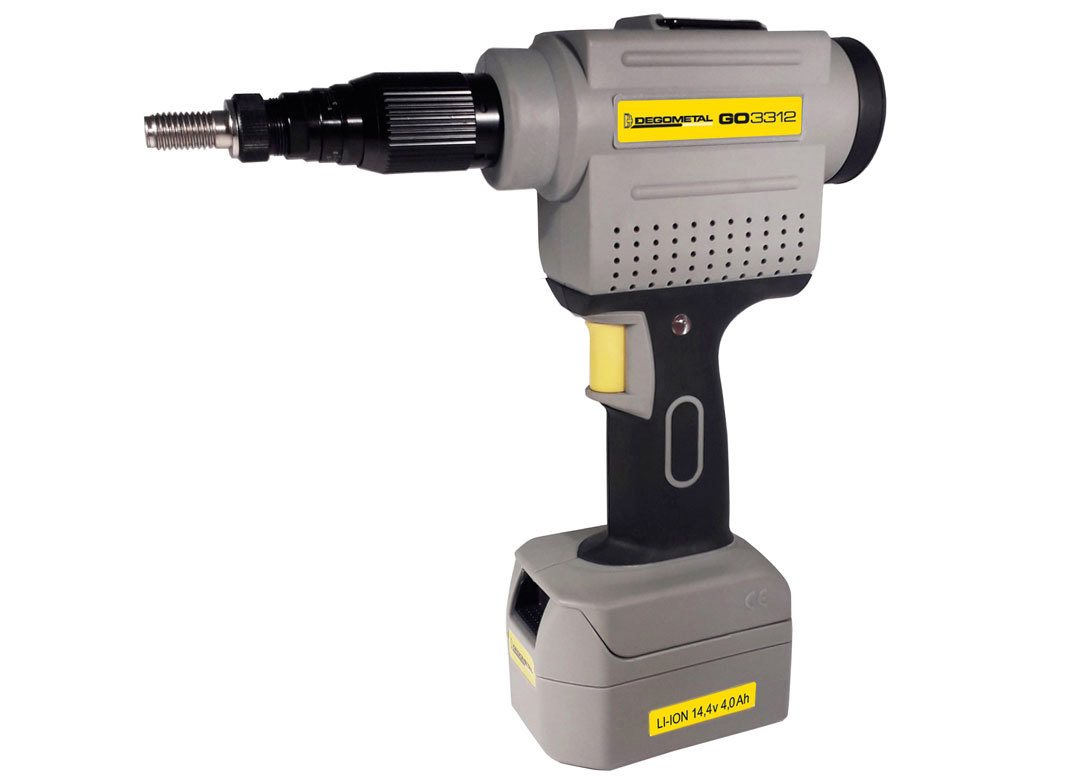 French-based DEGOMETAL states that its new GO 3312 new battery riveting tool for rivet nuts is fast, sturdy, reliable and ergonomic.
The new GO 3312, containing the latest generation of lithium-ion batteries, has the advantage of allowing a true riveting by traction installation with an automatic phase for the screwing and unscrewing of the insert.
The GO 3312 permits the riveting of rivet nuts from M3 to M10 in aluminium, steel and stainless steel and up to M12 in aluminium. The tool is provided in a plastic box with a charger and one or two standard batteries, 14.4V lithium‑ion (4.0Ah), depending on model.