The KNIPEX TwinKey saves installers time
29 April 2019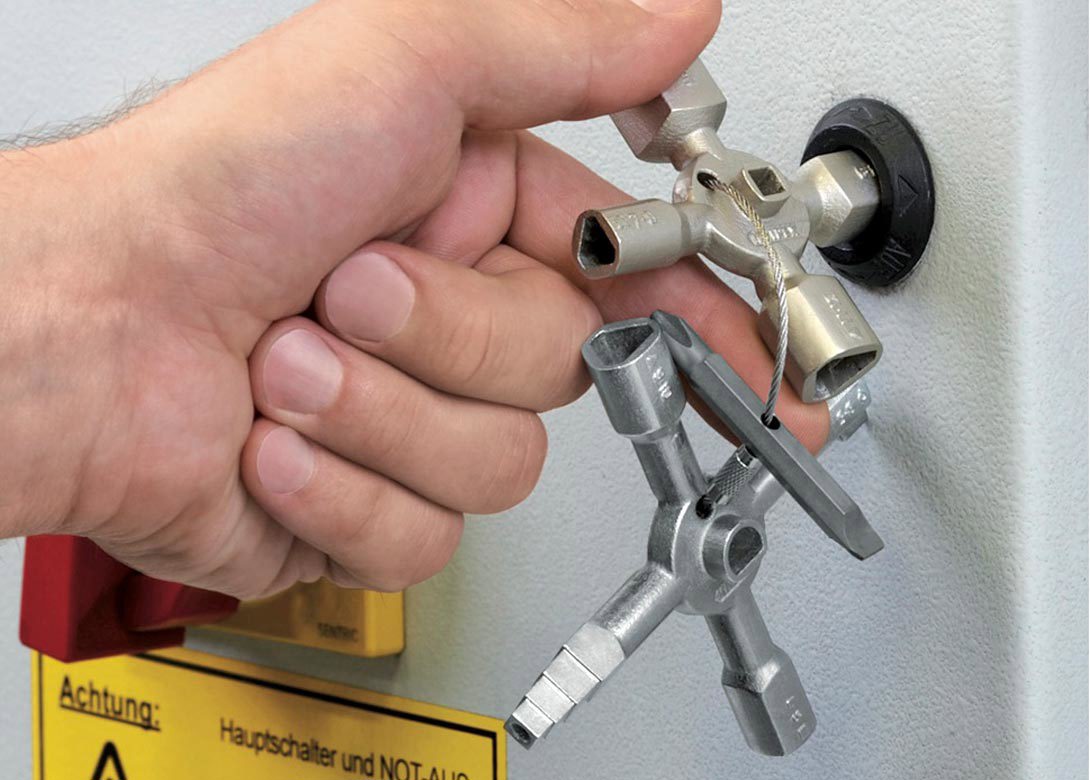 Forget carrying around a large bunch of keys, taking up valuable time in workwear or a toolbox – users can now access standard cabinets and shut-off systems with the KNIPEX TwinKey – it opens them all.
This small multifunctional key allows users to access to cabinets, lockers, cupboards and can be used when controlling heating and ventilation systems, air conditioning or gas and water supply and shut off valves.
The lightweight 8 arm version has two 4-way spider keys, which are connected with a powerful magnet to save space. A reversible bit is joined to the key by a stainless steel wire.
This tough little tool is designed to meet the highest demands. Put it on a tool belt, users will waste no more time searching for keys – this handy little TwinKey does it all.