T-Handle rapid release pins
14 May 2019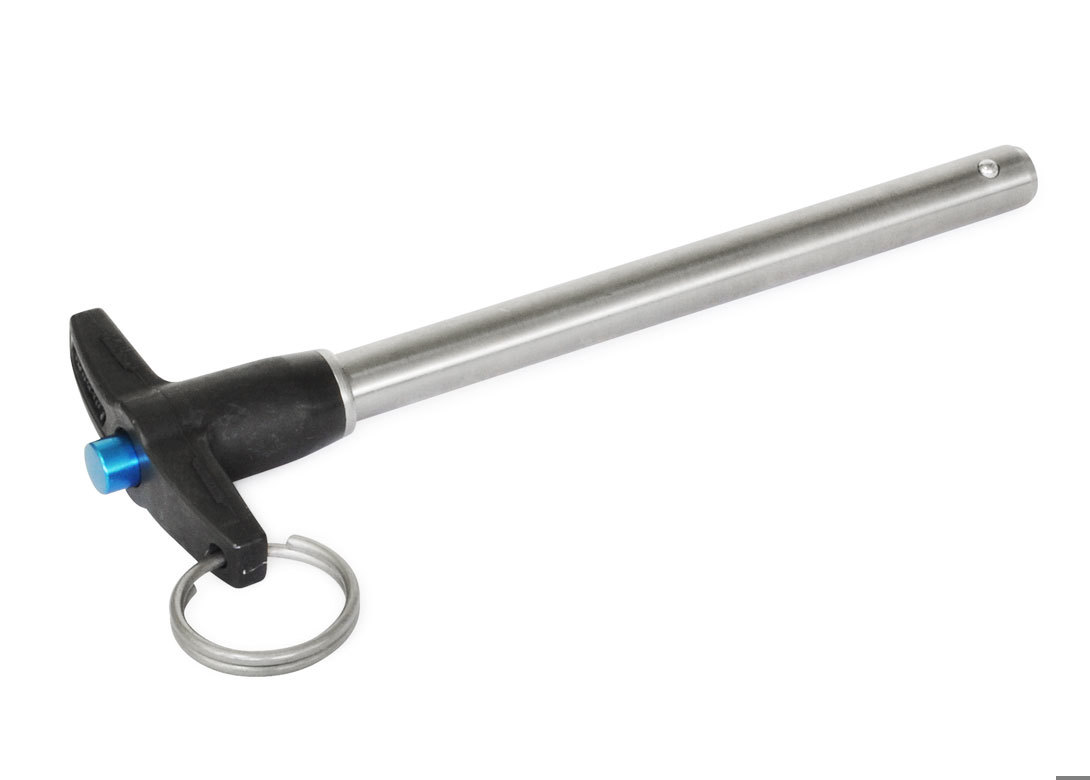 JW Winco Inc, a supplier of standard industrial machine components, now has WN 100.1 T-Handle inch size rapid release pins with stainless steel shank available.
The WN 100.1 T-handle rapid release pins have a wide range of applications in fastening, locating, and alignment applications. "The pin will not release until the button on the handle is depressed. Once the button is depressed, the balls retract into the shank allowing the pin to be inserted into or removed from its position," said John Winkler, CEO, Office of the President at JW Winco.
The product is appropriate for applications within the packaging, medical, woodworking, exercise, workholding, and material handling industries.
The shaft, inner spindle, split ring, spring, and balls are all stainless steel, while the handle is a die cast aluminium with a black anodized finish. The rapid release pins are available upon request in other diameters, materials, lengths, handle configurations, and with other modifications.
JW Winco also offers a wide range of cables for loss protection to be used with the WN 100.1 T-Handle rapid release pins when the application requires significant handling and the pin could be misplaced.