Fully nylon slotted capstan screws
12 April 2019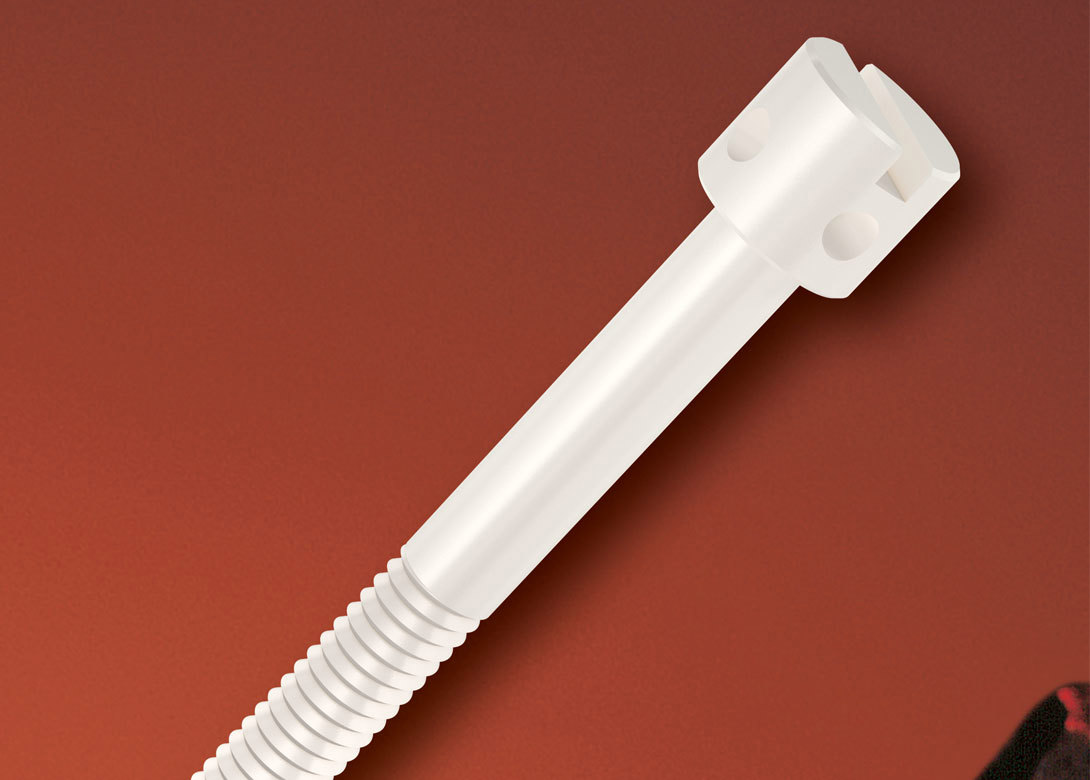 A specialist in plastic protection, Bülte has extended its wide range of nylon and plasto-metallic fasteners with the fully nylon range of slotted capstan screws DIN404 – an alternative to the metal screws usually available on the market.
Composed of an enlarged cylindrical head, a straight slot on the top of the head, and two radial holes on each side of the head, these new slotted capstan screws have been published on Bülte's website and introduced to the market in February.
In comparison with metallic fasteners, nylon fasteners offer various advantages such as being lighter, cheaper, and easier to recycle. They do not conduct electricity and are also not subject to corrosion.
Slotted capstan screws have a unique head design similar to a cheese/pan head in shape, and they have two holes bored through the side of the head at 90 degrees to one another – which serve a dual purpose – so that the screw may be tightened by inserting a tee bar into the holes when it is not possible to use a screw driver to tighten the screw; and to allow for locking wires to be attached to the cross holes to secure the screw.
Slotted capstan screws are designed to be either tightened or loosened from the side rather than from the top, by inserting a small bar into one of the side radial holes in the head – this is very useful when there is restricted access to the top of the screw.
Slotted capstan screw DIN404 can be used in a variety of applications including machine building, instrument making, as well as industrial sectors for bonding structural elements from various materials.
In terms of design the standard colour of the slotted capstan screw DIN404 is natural nylon, however as it is polyamide it can be coloured, according to the RAL chart.