Building the future securely founded on the experience of the past
25 January 2018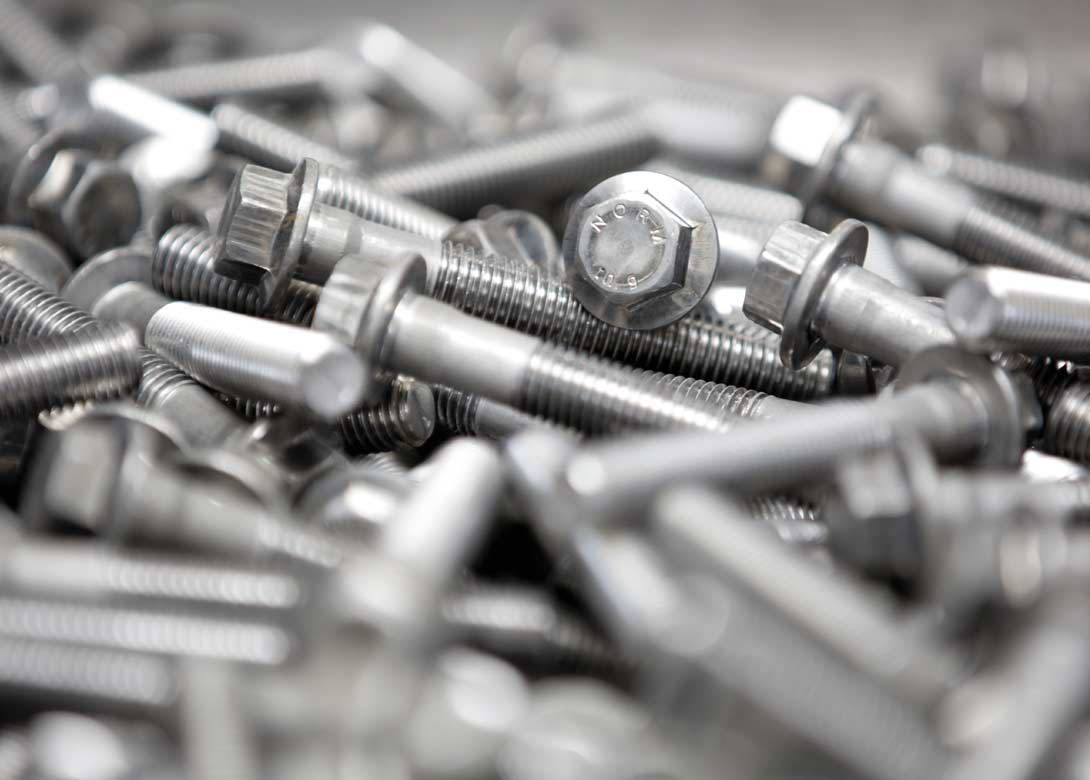 NORM's journey started with simple bolt production, continued with the incorporation of a series of distinctive but integrated manufacturing companies, reaching its current status as an internationally recognised and vibrant fastener technology group – under a new holding company structure introduced  in 2017. As a new year dawns from 'East to West', NORM Holding still has many milestones to achieve.
NORM Holding moves forward with an integrated manufacturing and quality service approach, founded on its experience of more than 40 years. NORM is the solution partner for major manufacturers and well-known brands in domestic and global automotive markets, as well as white goods, electronics, furniture, construction and machinery sectors. The Group places great importance on the integrity of its production, quality and customer commitment, as well as on effective marketing and marketing communication using CRM applications.
NORM Holding reached the 110,000 tonnes of annual output it targeted in 2016 and has quadrupled its production in the last ten years. In doing so it has taken its position among the top ten companies "providing the fastest production increase and growth in Turkey". Today, NORM Group is also one of the top 300 companies in Turkey, and continues its operations in a covered area of over 100,000m2 – in nine different production facilities in İzmir and in Salihli/Manisa. It has five different marketing companies in Turkey, France, and Germany, and in total has more than 2,500 employees.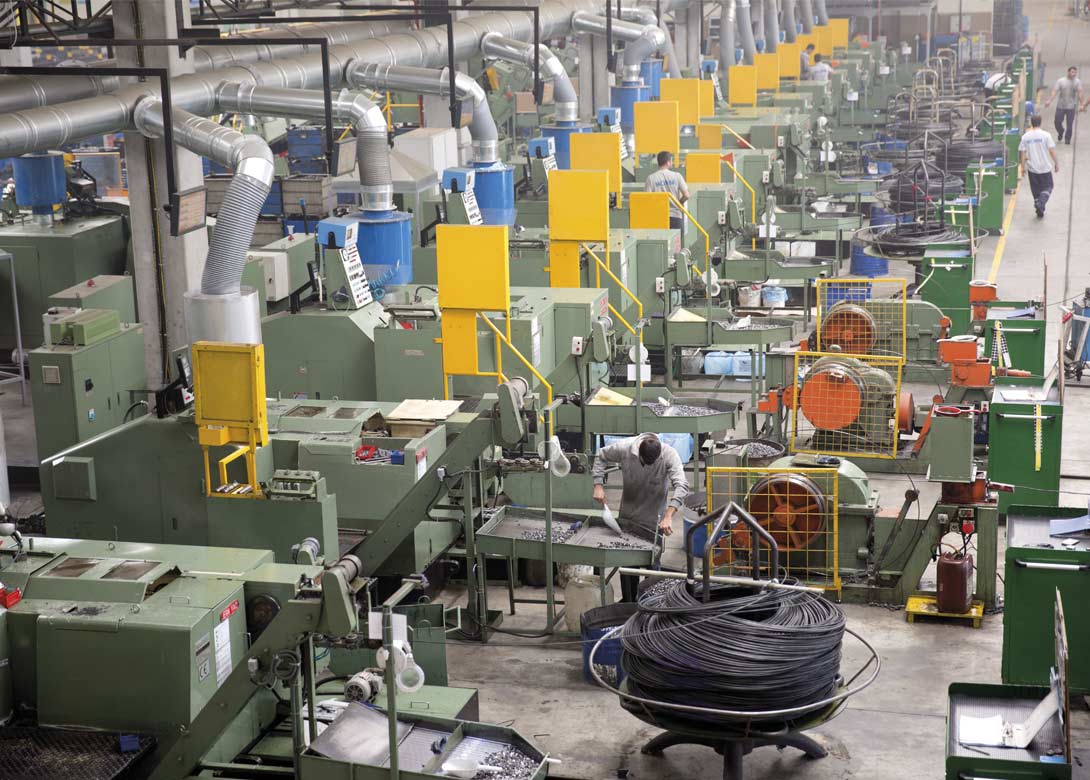 NORM Holding continues to be a leader and pioneering organisation in the fastener industry, committed to a superior quality policy and wide product range, offering supply chain management solutions for automotive OEMs, tier 1 companies and European wholesalers. Half of NORM Holding's total revenue comes through exports. 70% of its current production is now in special parts with a 10% annual increase since 2012. 
One of NORM's many distinctions is to be able to serve its global customers with both male and female fasteners and precision parts.
Product variety
NORM offers an extensive range of standard and special products including: Wheel bolts, studs, six and twelve lobe parts, hexagon and hexalobular head bolts, screws, socket head cap screws, cup head square neck bolts, flange bolts, special weld bolts, special rivets, inch sizes, hexagon nuts, hexagon thin nuts, round weld nuts, square weld nuts, hexagon weld nuts, prevailing torque type hexagon all metal nuts, prevailing torque type hexagon nuts with non-metallic insert, hexagon nuts with flange, and special bushes.
Coating in NORM – Uysal Makina
NORM's coating company Uysal Makina has a total capacity of 80,000 tonnes providing a diverse range of coating technologies to Group companies. These include: Cr+3 zinc with T&T, zinc flake licenses for Delta Protekt®, Geomet® and Magni technologies, zinc nickel grey and black coatings and zinc phosphate. Additionally, Uysal Makina applies thread locking and sealing systems from 3M, Precote and Omnimask.

This vast range of high performance coating systems, combined with Uysal Makina's depth of experience, means it is able to perform top-notch coating operations for the fasteners used in various demanding sectors – such as automotive, white goods, construction, machinery, furniture, aviation, biomechanics and railway. Customers specialised in female fastening parts represent one of the most demanding product groups to which Uysal Makina delivers consistent quality. Throughout the Uysal Makina operation, NORM Holding adheres constantly to its mission statement, which commits it to being sensitive to humans and the environment; open to change and development; following and implementing technology; gaining strength from the participation and creativity of its employees; and having an understanding of excellence.

Reaching out to Europe and North America
In its distribution centres and warehouses located in Krefeld, Germany, (NORM GmbH) and Meux, France, (Vissart Srl) NORM uses advanced warehousing technologies, thus improving its service level to its partners. With the philosophy of serving its global customers as local suppliers. 

A wide range of special parts and OEM standard parts are manufactured at NORM Holding's nine factories almost non-stop; beginning from the tooling process to finished and coated top quality parts. Acutely aware of its needs for quality and productivity in manufacturing specials, NORM now develops its own custom machinery for use in its factories. Already producing 110,000 tonnes in Turkey, NORM Holding is now pursuing possibilities to invest internationally in order to grow its capacity even further. NORM intends to have manufacturing footprints, within the next five years, firstly in Europe, and then in the USA.
NORM research and development
NORM always follows the current and future trends in the cold forging industry closely by participating in fairs about forging and fastener technology, and scientific conferences, including plenary meetings of the International Cold Forging Group. By doing this, NORM is able to gather new know-how, technology and equipment to its library. Afterwards NORM adapts all that it has learned into its production facilities and R&D centre very quickly. As just one example, to achieve tighter tolerances on cold forged parts, the R&D centre has pursued unique projects to increase the forging performance of dies. Another aspect has involved the creation of close partnerships and collaborations with steel companies to develop more formable steels and forming processes. Forging press improvements and modifications are also studied in depth in R&D projects to achieve higher tolerances. NORM is in touch with leading press manufacturers taking the fullest opportunities, as an informed and experience user, to contribute the development and improvement of their technologies.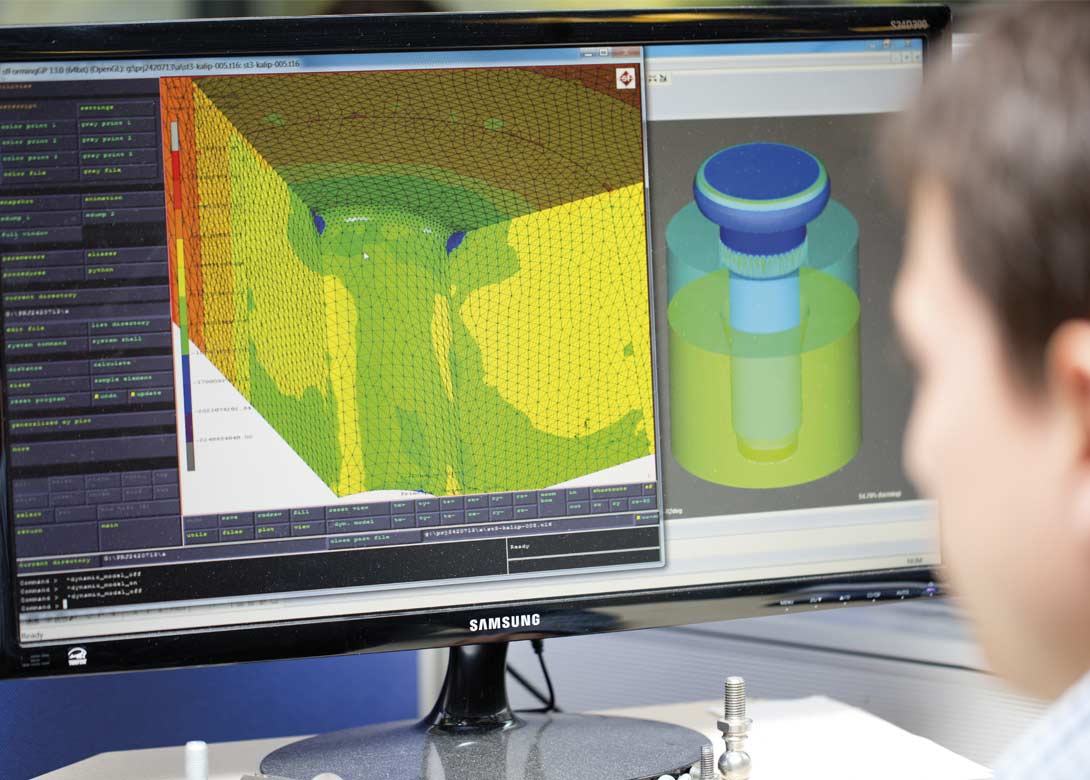 Patented products
NORM Civata is the first Turkish company to adopt computer-aided engineering methods for production of fasteners. Simufact finite element software is used extensively in the R&D centre to carry out activities such as product development, process improvement, die and model design and cost reduction. The main aim of R&D studies is to develop lightweight fasteners with improved fatigue and vibration resistance for automotive components. Studies also cover innovative connection solutions, micro alloyed material forging, design of cold forging dies with carbon fibre reinforced stress rings, smart bolts and non-ferrous material forging. 

Finite element simulations have been used for NORM fasteners since the beginning of 2000. The commercial software, Simufact forming, is specifically designed for forging operations. Finite element simulations are used for two main purposes in NORM. Firstly, in the new part approval process, where it is used to determine material flow in the cold forging process and to confirm final dimensions and identify damage occurrence. Secondly, in determining or improving die life for new or currently manufactured products.

If a new complex fastener is being designed, material flow in forging stations are determined by simulations. In the case of a failure, the design can be improved immediately in a CAD environment. This substantially reduces the risk of manufacturing improper dies. Any crack presence can be estimated prior to production. NORM is also able to conduct product tests, including simulations of compression of the part after cold forging according to customer specifications. Lastly, final dimensions of the product are determined and deviations are approximated. The information supplied helps designers dramatically. In addition to these capabilities,NORM Holding is also very keen on 3D printing technology and its R&D department always closely follows new developments, especially in carbide-based composite metal printing. 

The whole creation of a proprietary product begins in the R&D department by brain-storming. Here, the key ideas are gathered together to create a scenario for the development of the project. Then alternatives are determined, and each group works on alternative ideas. The best results are presented by R&D staff to colleagues from production and design departments. The whole process of creation of special proprietary products is, in this way, firmly and entirely based on thorough research and development. Each year, the investment in NORM R&D increases, driving the development of many significant and unique products.

According to the performance index of R&D centres in Turkey, published by the Turkish Ministry of Science Industry and Technology, NORM Civata was selected as the best R&D centre of 2015 in the metal products category and won third prize in the productivity project competition. NORM Civata works in cooperation with universities, research institutes and other R&D centres. 

Amongst the unique patent products NORM Holding has also developed are:
NORMEST (NORM-Easy Self Tapping):
A self-tapping bolt, which demonstrates high performance in creating its own threads in the assembled part.
NOW (NORM One Way):
A bolt with a unique head form that allows the user only to tighten but not to loosen the bolt.
Fasti-NORM: 
A bolt that eliminates the welding process of bolt to sheet metals by means of a special head form.
NORM-iFR: 
A fatigue resistant bolt with a unique thread profile. 

In response to the expectations of the automotive industry, NORM Civata started a government funded R&D project to produce aluminium alloy bushes. Having successfully introduced these aluminium alloy bushings NORM has extended its product range of male threaded fasteners and continued to improve internal threaded parts.

All of these innovative and unique products were developed in a short period to reduce costs and increase product performance and quality for customers. For NORM, the customers are always the driving force to create branded solutions and products. NORM's latest initiative The thrill of striving for quality and productivity has led to NORM's newest decision, to develop its own custom machinery for use in its factories. NRM Machining Company was established in 2014 to serve NORM Holding manufacturing companies. Its production capability is focused on crack controlling, pointing, washer assembly, selection and sorting, welding, and secondary operations machinery, with the philosophy of Industry 4.0 and automated robotics in factories.