UV adhesive and torch kit for bonding acrylic screens
07 August 2020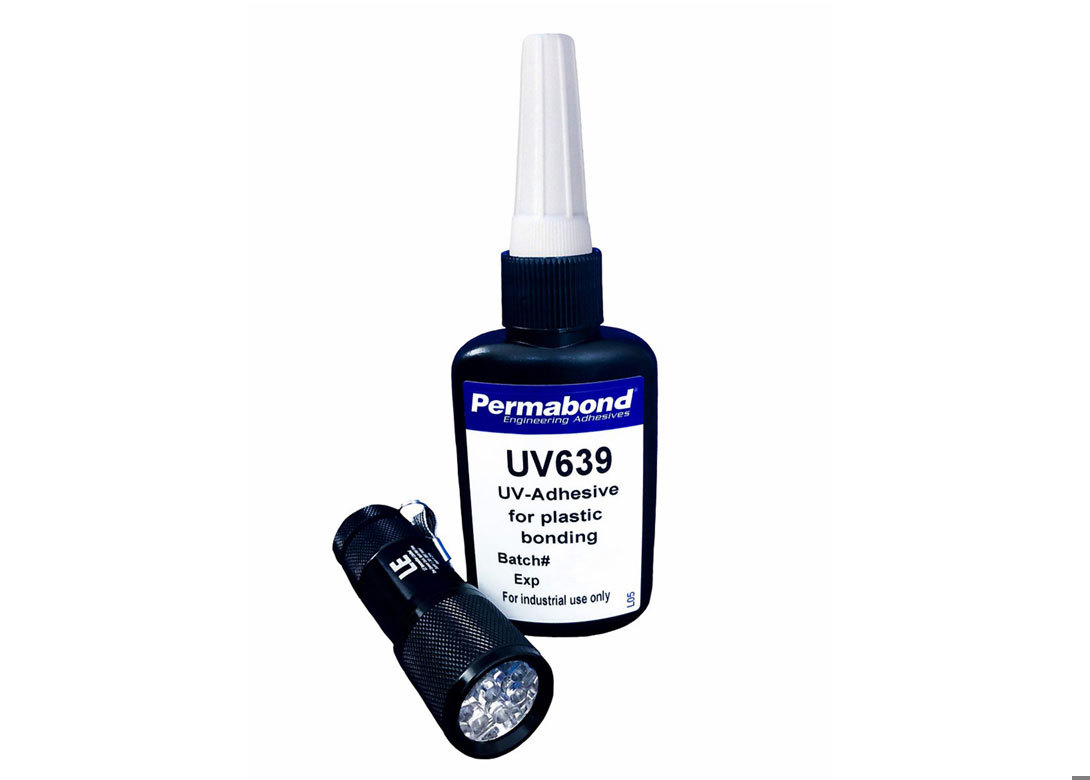 Permabond's new UV639 adhesive is now available as a kit, including a UV curing torch.
The battery powered LED torch combined with the UV curing adhesive makes on-site assembly of acrylic sneeze screens, sneeze guards and shop fittings quick and easy.
The adhesive is a one part product, which cures in seconds under the UV torch light. It cures clear with no yellowing, which results in an aesthetically more pleasing join that mechanical methods such as screws, nuts and bolts. Using the adhesive to bond acrylic to acrylic, or acrylic to metal, eliminates the need for drilling into the acrylic; which reduces the risk of damage and leaves a smooth, tidy join. This makes it easier to wipe clean, an important consideration in Covid-19 screen and shop fitting applications. An additional health advantage of this adhesive is that it is solvent free.
UV639 can also be used to bond other materials such as polycarbonate, composites, glass, metals and PETG, providing at least one of the components is clear and the UV light can reach the adhesive to cure it.