Two component adhesive with high elongation
18 October 2023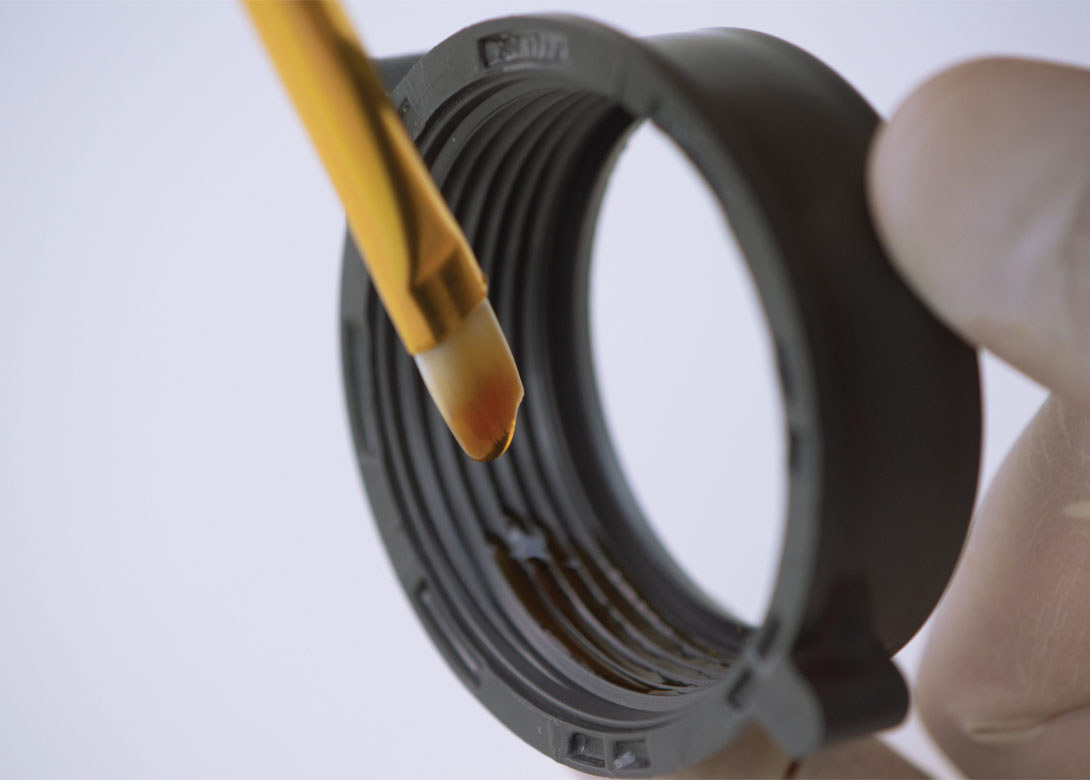 Master Bond's recent addition to its adhesive portfolio, EP21LVFL, combines good flexibility with a solid strength profile. This epoxy generates low exotherm, making it suitable not only for bonding and coating, but also for sealing and potting applications. 
EP21LVFL, Master Bond highlights, is especially useful in bonding substrates with different coefficients of expansion such as metals, composites, glass, ceramics, rubbers and plastics. Curable at room temperature with a long working life of 120 – 160 minutes at 75°F (23.9°C), this adhesive features a flowable initial mixed viscosity of 10,000cps – 14,000cps. The epoxy also exhibits high elongation of 120% – 150%, a low tensile modulus of 1,500psi – 2,500 psi and a shore D hardness of 40 – 50.  
EP21LVFL offers excellent electrical insulation properties with a volume resistivity exceeding 1015 ohm-cm and a dielectric constant of 2.95 at 60 Hz. The system is also capable of withstanding rigorous thermal cycling, vibration, mechanical stress and shock. 
This two part epoxy, where part A is clear and part B is amber clear, offers a non-critical one to two mix ratio, by weight or volume. Additionally, the epoxy can be formulated in other colours.  
EP21LVFL cures faster at elevated temperatures, but for optimal performance, Master Bond recommends curing overnight at room temperature, followed by 4 – 6 hours at 125°F ­– 150°F (51.7°C – 65.6°C). The product is available in a variety of packing options, including ½ pint, pint, quart, gallon and five gallon kits, as well as in premixed and frozen syringes or dual cartridges for gun dispensers.