tesa appoints first specialist UK distributor in mobile device repair sector
30 December 2019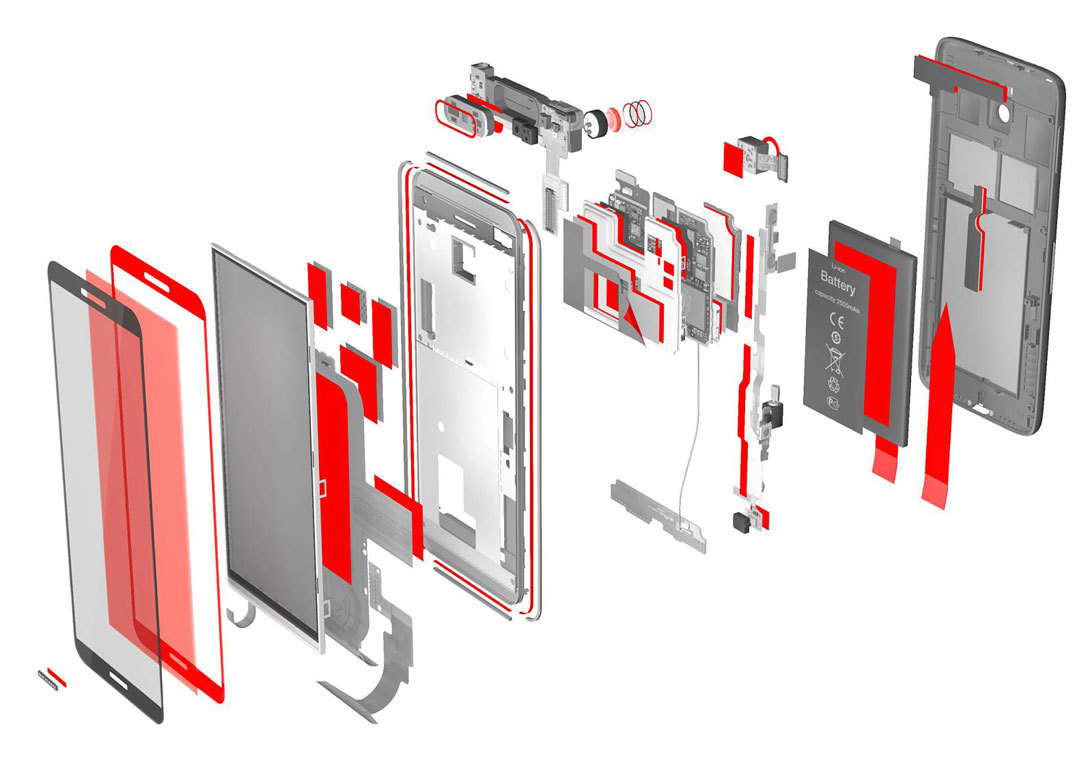 According to the Office for National Statistics an estimated 51.48 million people in the UK own a smart phone and 38.2 million own a tablet. Needless to say, there is certainly a need in the marketplace for reputable mobile device repair companies. To service this growing market tesa, a leading global adhesive tape manufacturer, has appointed its first specialist UK distributor in the mobile device repair sector.
iParts4U supplies replacement parts for most makes and models of portable devices. The company has built up an excellent reputation since it entered the industry in 2013 and is now one of the largest mobile replacement part suppliers in the UK, selling aftermarket parts for Apple iPhone and iPads and both aftermarket and genuine parts for Samsung, Huawei, Google, Sony and more.
iParts4U has grown its business by providing customers with reliable, high quality products which meet the demands of a constantly evolving market place and believes tesa tape to be the best on the market, offering tesa® 61395 and tesa® 4965 as its preferred tapes.
tesa 61395 is a black, double sided high-performance filmic tape used in the repair of digitisers, as its ultra-strong adhesive properties eliminate separation issues. It is also ideal for screen, lens and frame mounting as well as touch panel mounting, display mounting and back cover mounting.
tesa 4965 is a double sided transparent filmic tape with a red removable liner. It offers a reliable bond, even to Low Surface Energy substrates like polypropylene and polyethylene, and is immediately usable after assembly. This tape is suitable for the most demanding applications such as heavy stress, high temperatures or critical substrates. Slightly thicker than tesa 61395, it is more suited to LCD screen repairs, where extra bonding is required whilst not adding height to the repair.
"It's well known in the industry that tesa tape is the leading adhesive for mobile phone and tablet repair. The No.1 solution to stop digitisers lifting after repair, it is also widely used for other purposes -a handy adhesive for any repair shop and DIYer alike. We have invested heavily in the tesa brand to allow other repair technicians to give the same quality of repair that we offer," commented David Humphrey, director at iParts4U.
"Our extensive expertise in tape application for electronic devices means that we can offer our customers the right product to suit their needs from our range of adhesive tape solutions. We keep up with the latest innovations and market technologies from the electronics industry to provide a wide range of specially developed adhesive tapes for smartphones, tablets and many other electronic devices," concluded Jeremy Smith, trade marketing manager at tesa UK.