Springs in the electronics sector
25 March 2020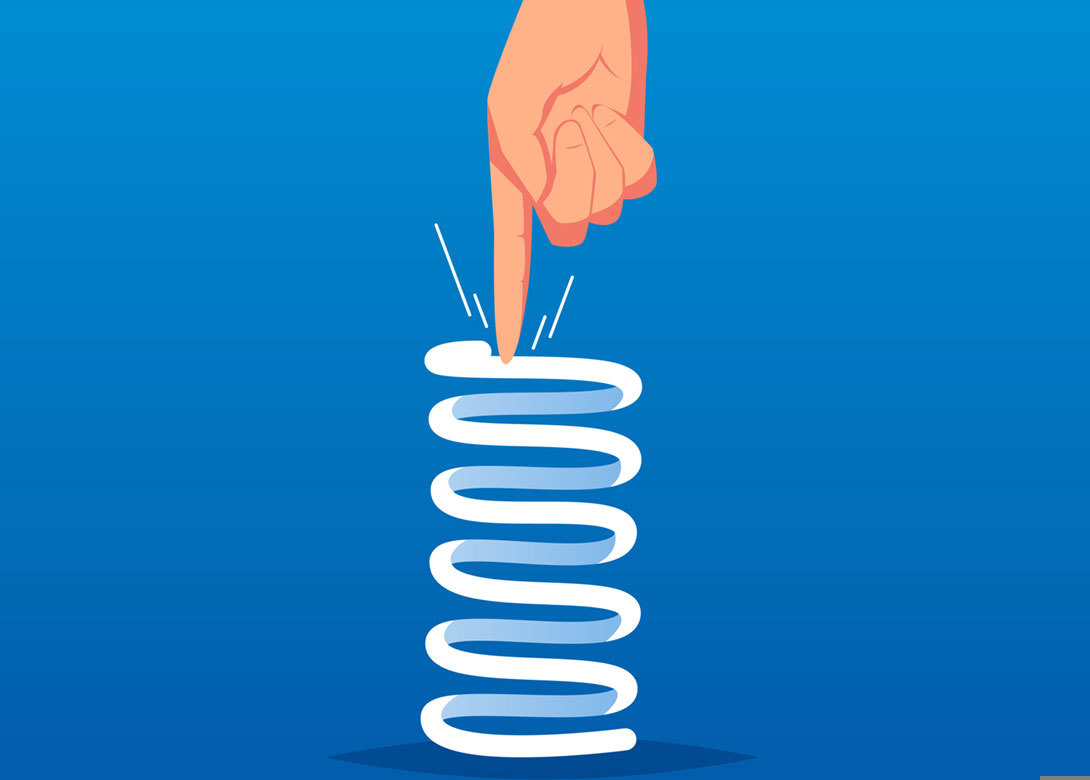 Springs are everywhere, including in everyday electronics. Be it computers, televisions or microwaves, these components come in different shapes and sizes. Both springs and wire forms are a necessity in electrical items and, without them, the technology of today wouldn't be the same. In fact, without springs, many of the objects that exist today would not have been invented.
Here Airedale Springs Ltd focuses on what springs can be found in the electronics sector, where they can be found, and which are the most common applications.
Most popular springs in electronics
There are several different types of springs that have a wide range of applications, such as in the electronics sector, and have the ability to withstand varying degrees of force. Included in the vast number of springs that can be found in electronical items, compression springs, strip wire and wire forms are the most common.
Some springs are more popular for some applications, but many others can take their place. This means the same spring can have a wide range of uses. As an example, compression springs are often used as battery holders in electronics, but they have many other uses in these types of objects.
Many other springs can be found in the electronics industry, such as garter, torsion and extension springs. Airedale Springs works with its clients to create the right springs and wire forms for each individual project, always ensuring every unique industry demand and requirement is met.
Common spring applications in electronics
Springs are in most, if not all, electronical items and devices. They're crucial to ensure things such as printers, coffee machines, drills, and even cordless fastening systems, can turn on and off and operate optimally. Doors need springs to open and close, since they create the necessary resistance; cash machines require springs to release notes (as well as cards).
Many springs also need to be durable enough to withstand difficult environments. For example, the springs in a lawnmower have to be strong enough to allow the machine to operate without breaking apart. Other uses for springs in the electronics sector include garage doors and luggage scales, which require extension springs.
Airedale Springs produces many springs, strip wire or wire forms for the electronics sector. The company focuses on manufacturing the best quality products with the best materials and the latest equipment – enabling them to stand apart and deliver excellence to all customers. Airedale has created springs for sensors, such as those in the medical sector, as well as gas and carbon monoxide sensors. These products not only need springs to operate, but they also require them to be of the highest possible quality, so that safety is assured.
When it comes to round wire or strip wire, their use in electronics will depend on the amount of pressure required in a specific project. It may well be that other springs are better suited.
What should be considered before choosing springs for electronics?
If springs are needed for an electrical item, there are several things to take into account before making a choice. Each case is different, so the springs that will work best for one application will likely not work for another. Working with a company that will help to design the spring, therefore, is critical.
Size is one of the key aspects when it comes to choosing or designing a spring. Products are becoming smaller, so springs and wire forms need to reflect that – they also need to be able to offer top performance no matter the size. A spring the size of a Slinky would be impossible to place on a laptop, microphone or washer dryer.
This is why Airedale Springs uses many different CNC machines. The equipment allows the production of springs and wire forms in very small sizes (some products have a wire diameter of 0.15mm), which is ideal for a sector like electronics. When selecting springs for a product, strength is a big consideration too, as is their material. After all, not all spring materials are applicable in the sector. Springs need to be conducive, resistant to heat and resistant to corrosion.
They should also be cost efficient. This is especially true if a project requires a large volume of springs. The cost of manufacturing a product includes several aspects, not just spring cost – if springs are too expensive, then it can be challenging to justify the project.