Simple, secure panel cable fasteners reduce installation time
13 April 2021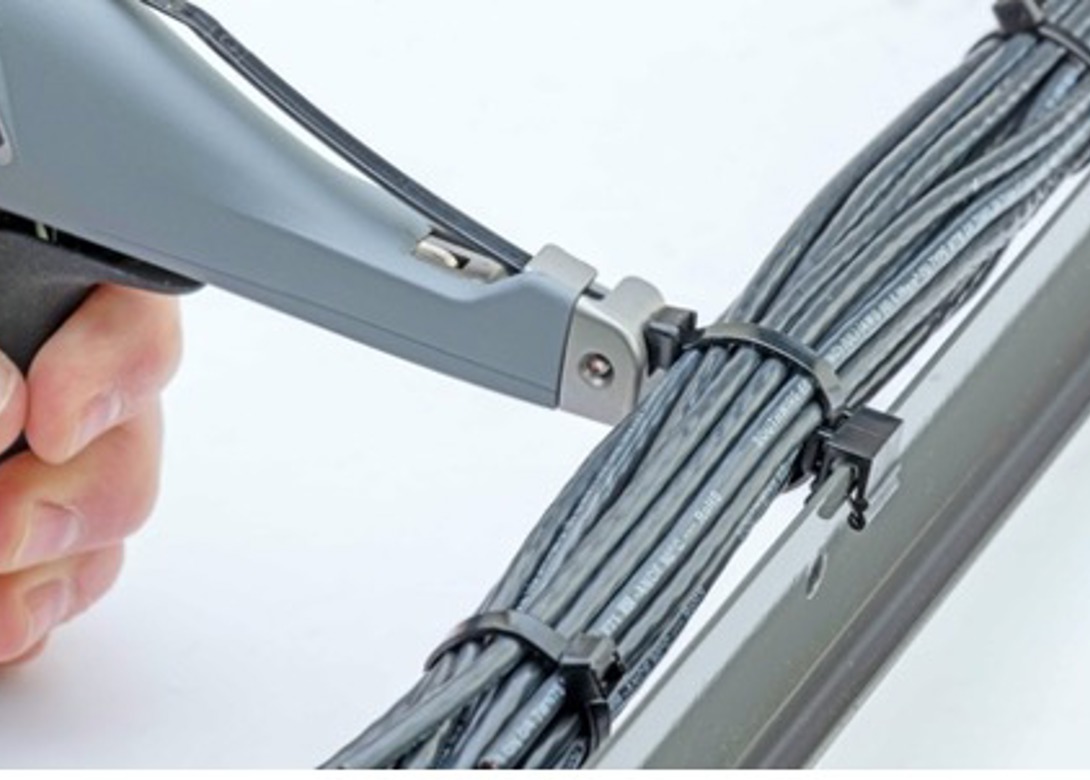 Panduit, a manufacturer of electrical infrastructure solutions, has expanded its cable fastening series. Panduit's new edge clips are versatile, quick and securely attach directly to panel and frame edges.
No drilling into the structure is required, maintaining the panel's integrity. This allows cables or wires to be routed along or perpendicular to the edge, as required by the application. Attachment is simple, press the clip directly onto the panel edge and use the accompanying cable tie for bundling. Panduit says these edge clips can be installed without tools faster than average cable tie and clip combinations, a time saving of almost 50%.
The new edge clips offer increased flexibility and wider range of use. Two variants are suitable for 0.7mm - 3mm and 3mm - 6mm thick edges. In addition, only a single edge clip is necessary for horizontal or vertical mounting, where alternative solutions require two different edge clips. This reduces the storage required and offers more flexibility when mounting on-site.
The specially designed saddle presses the cable tie firmly against the edge clip with no slippage. The compact mounts thus ensure a permanent, secure fit, even if a cable is pulled through the fastener. The high performance clips offer high-tensile strength due to the specially developed metal lips and can be attached by hand without tools allowing access in space restricted environments, increasing the range of applications.
The combination of innovative edge clips, robust cable ties and cable tie bases from Panduit permit professional use in the cabling of motor vehicles, rail engines and carriages, heavy-duty machinery, up to solar parks for cable routing panels. In addition, Panduit offers pre-configured assemblies or barbed versions for applications in high vibration environments.