Resins driving the future of mobility
12 April 2023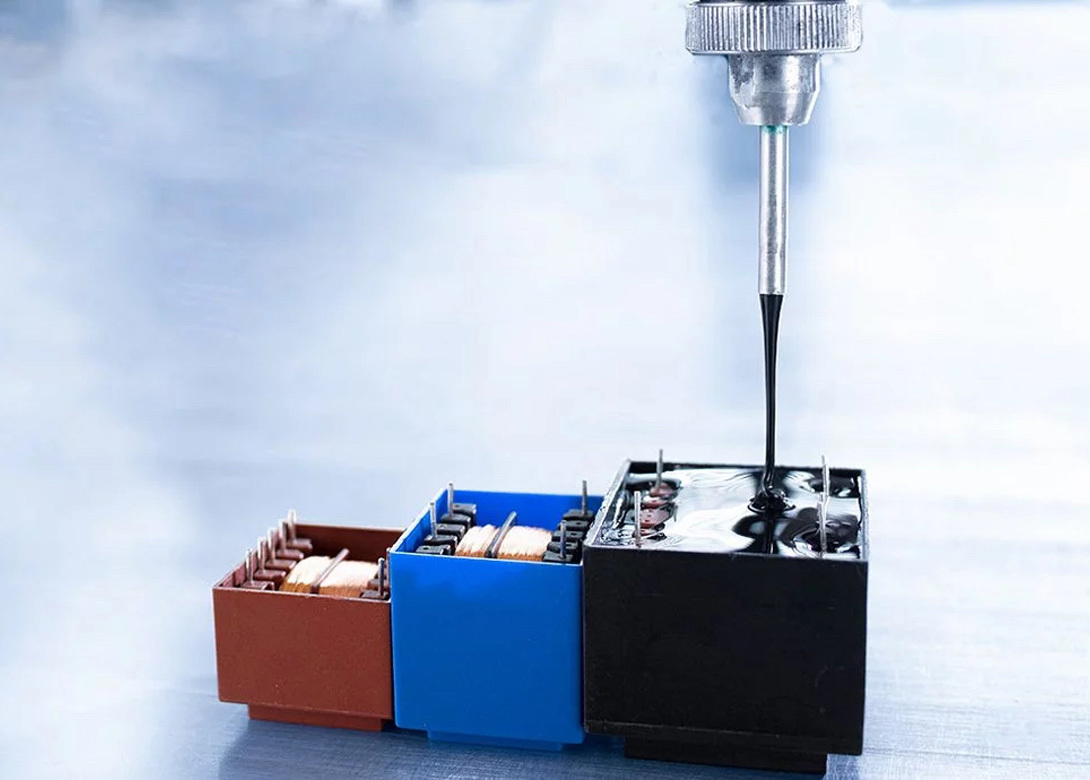 RAMPF offers a range of electro casting resins to its customers, designed especially for electrical components in the automotive, electromobility and electronics industries.
Electro casting resins developed and produced by RAMPF can efficiently protect electric components against chemical substances and environmental influences such as heat, cold, and moisture. The one and two component systems based on silicone (RAKU® SIL), polyurethane (RAKU® PUR), and epoxy (RAKU® POX) also ensure optimum thermal management and thermal endurance.
These casting resins also possess high mechanical and thermal strength, allowing for long-term functionality of the application. Flexible curing times of the products ensure good adhesion to metals, housing and components. RAMPF ensures these systems are also in compliance with RoHS testing standards.
"RAMPF is the leading expert for optimizing electrical and electronic systems. To achieve the best results, the casting resin has to be perfectly aligned with the mixing and dispensing technology. We draw upon more than 40 years' experience in developing and dispensing reactive resin systems and our experts are always on hand to support customers," says Marco Hamacher, CEO of RAMPF.