Protecting electronic switches from erosion
31 March 2021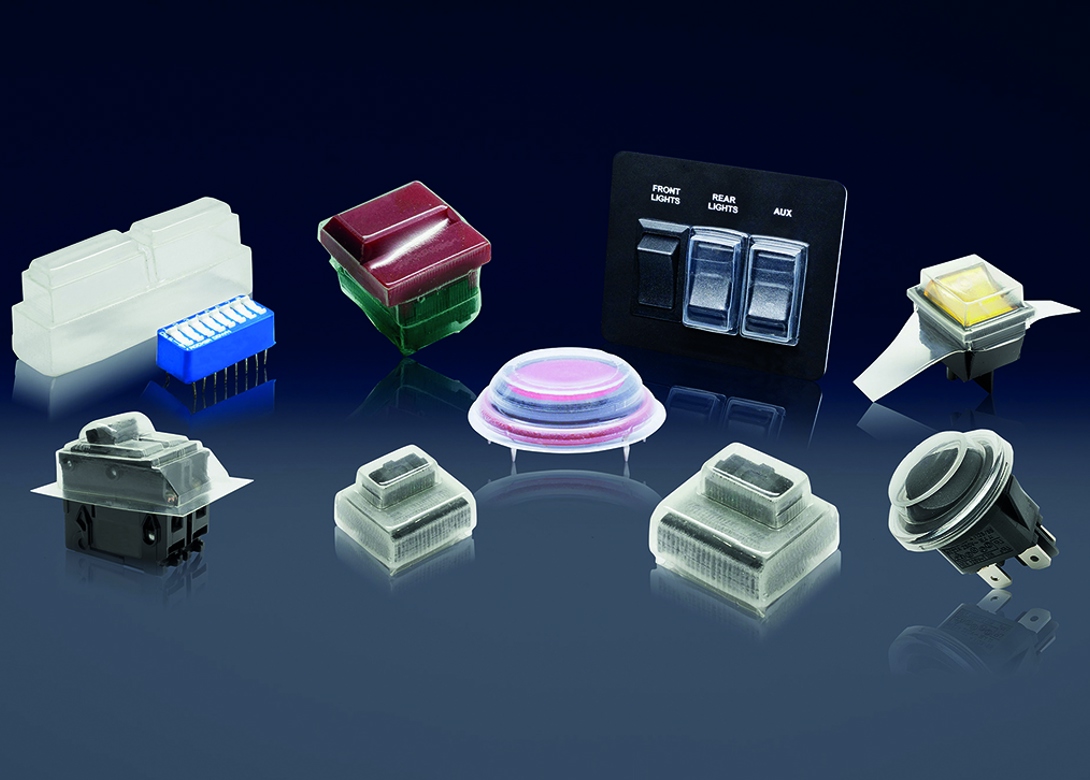 Sealing boots are protective coverings used on mechanical devices, and electrical inputs, to create an airtight seal between the switch and the panel. These help to protect sensitive and expensive equipment from the damaging effects of switch erosion.
Sealing boots can withstand harsh outdoor environments and prevent contaminants, such as water, saltwater, dirt, sand, bacteria, oil, and ice, from entering a system and damaging it. US-based ZAGO Manufacturing Co is able to provide a wide range of sealing boots, including toggle switch boots, push button boots, rotary switch boots, circuit breaker boots, rocker switch boots and multi switch panel covers.
When considering whether or not equipment requires sealing boots an engineer should determine whether or not switches and circuit breakers are exposed to splash down applications, saltwater, wind and bacteria, radiation, oil contamination or oxidation. If any of these things are present, it is essential to seal electronic and electrical switches with sealing boots.
Due to their flexibility and ability to be moulded into any shape and size, sealing boots are critical in a variety of industries. These include in the marine industry where sealing boots are essential for protecting electronic dashboards on boats or vessels. They withstand harsh winds and currents while preventing saltwater and other contaminants from seeping in and eroding switches in electrical systems, avoiding unnecessary equipment malfunction or failure.
Sealing boots can also be used in computer and electronic dashboards – providing switch protection from dust, water, oil, oxidation, and dirt, as computers and electronic dashboards can be easily damaged by these outdoor elements. As well as this, sealing boots can also protect electronic dashboards used in outdoor equipment from the damaging effects of splashdowns and everyday contaminants, including food, water, wind and bacteria – such as in the transportation and heavy-duty machinery industries, as well as the energy industry where sealing boots protect outside electrical panels (including offshore wind farms harvesting renewable energy) that need to withstand severe weather conditions.
Another popular application for protection is in the military and defence industries, where sealing boots protect dashboards and vehicles of any kind where environmental conditions are harsh and system integrity is essential. ZAGO Manufacturing is a specialist provider of sealing boots worldwide for both the commercial, military, as well as defence industries, including the US Navy. ZAGO offers a full line of multicoloured NEMA ready sealing boots that includes toggle switch boots, push button switch boots and rotary switch boots. It also has the experience necessary to mould the switches with utmost precision.
Exclusive to ZAGO Manufacturing is its range of crystal seals, which are crystal clear in colour in order to allow for instantaneous, optimal visibility while shielding electronic devices from saltwater, radiation, oil contamination and oxidation. Crystal seals create an airtight seal when mounted to switches, sealing the switch and the cut-out in the panel. They have excellent flex resistance; are NEMA ready; and available in tactile and dip switch seals, circuit breaker seals, rocker switch boots, full panel seals and special rubber products.