Professional right from the start
09 September 2020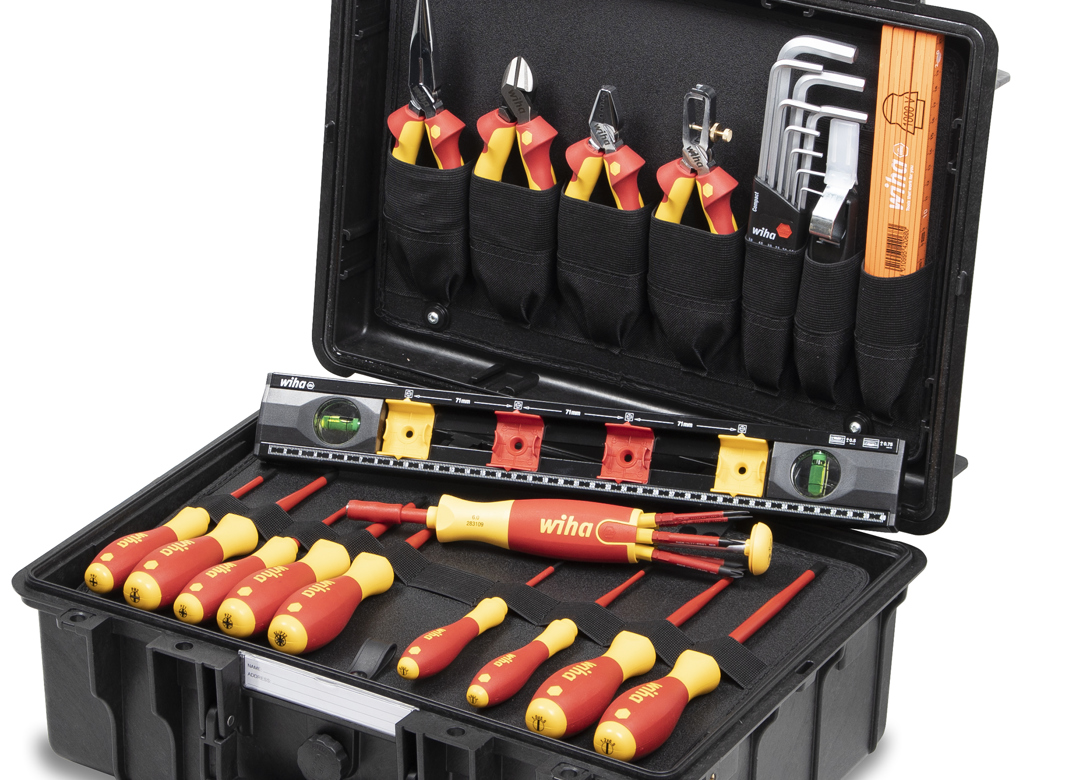 The 34-piece tool case, Basic Set L Electric, from hand tool manufacturer Wiha is designed both for prospective electricians and professional craftsmen, in various fields with a basic need for electrotechnical applications.

The case set consists of ergonomic SoftFinish slimFix electric screwdrivers, various VDE pliers solutions, a folding ruler and other electric hand tool solutions. These lay the foundation for equipment that makes every day work easier for professionals, increases efficiency and ensures safety.

For example, the extra slim, insulated blades of the slimFix screwdrivers easily reach deep set screw elements. The LiftUp electric screwdriver magazine bit holder with six slimBits inside the handle, also included in the set, provides maximum flexibility for different fastening jobs.

All insulated, VDE certified tools are individually tested at 10,000V AC and approved for 1,000V AC. Inside the case concept is additional storage space for additional tools, small parts and machines. With a capacity of 20 litres, an ergonomic two-component carrying handle, eyelets for padlocks for theft protection and other features, the Basic Set L electric meets a wide range of requirements for conveniently carrying tools during mobile operations.

"When developing the tool case itself, it was important to us to combine and implement the high-quality standards of function, design and robustness in exactly the same way as the larger predecessors of our electricians' assortment cases. The result shows that even a compact case format can meet the demanding professional criteria and become an eye catcher on the construction site," explains Mario Sommer, marketing manager at Wiha Werkzeuge GmbH.