New light curable Low Shrink™ OP-81-LS epoxy
19 February 2021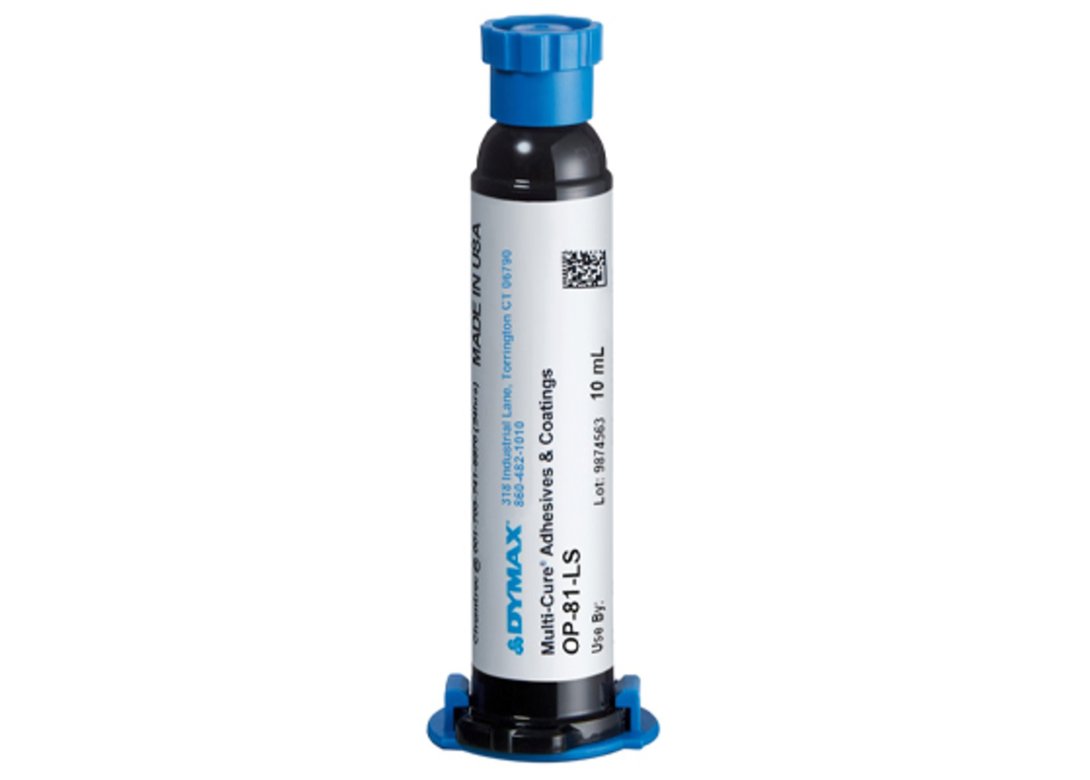 Dymax Corporation, a manufacturer of rapid light curing materials and equipment, has introduced its Low Shrink™ OP-81-LS epoxy that cures in seconds upon exposure to broad spectrum light for fast, precise optical assembly.
OP-81-LS has very low volumetric shrinkage during cure, low CTE for stability through thermal excursions, and meets ASTM E595 outgassing requirements making it ideal for the positioning and bonding of lenses, prisms, fibres, or other optical components. The material doesn't react until exposed to light, so manufacturers have time to accurately align parts before assembly and cure.
The epoxy features a low temperature heat curing function of 80°C - 85°C in applications where shadow areas exist or where heat cure only is preferred. The material is solvent free and one component, requiring no mixing. Low-Shrink OP-81-LS is designed to bond dissimilar substrates, including polycarbonate, glass, acrylic, and metallic surfaces, and is well suited for use in consumer electronics applications.