Maximum protection for potting applications
25 February 2022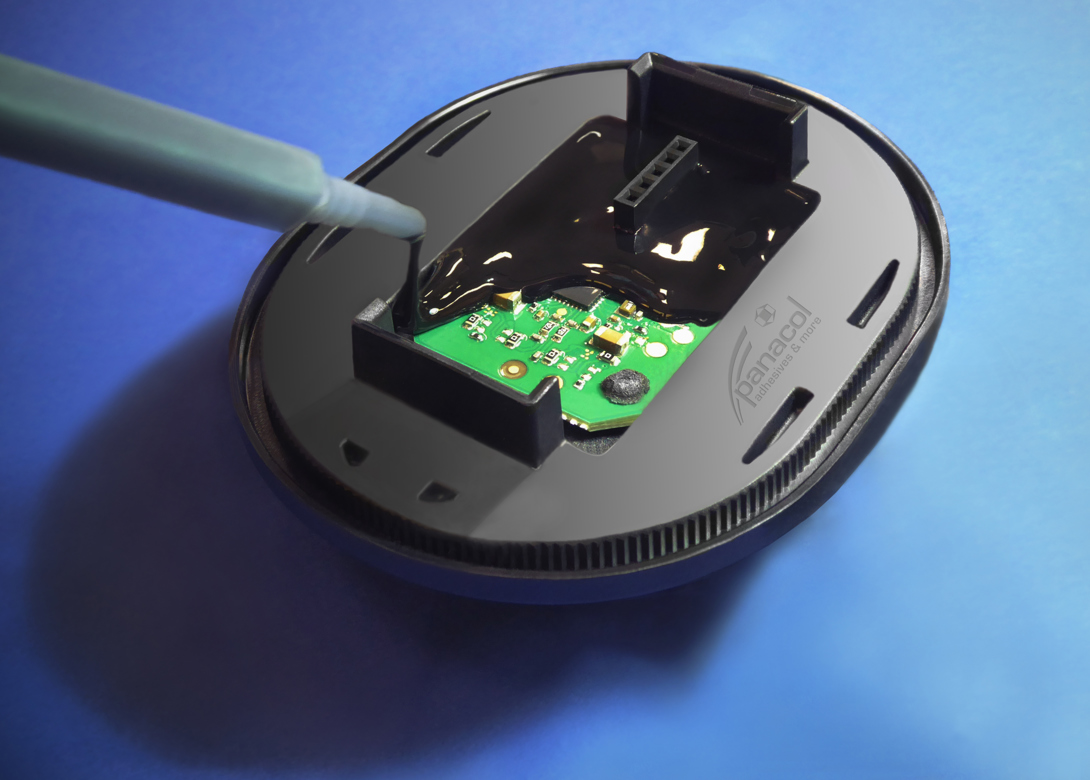 Developed by Panacol, Structalit® 5801 is a new two component adhesive system that demonstrates exceptional chemical and moisture resistance after accelerated aging. This resistance makes the adheisve an ideal material for the structural bonding and potting of electronic components that require the highest level of environmental protection.
Structalit® 5801 is a black, two component epoxy adhesive system with a simple 2:1 mixing ratio. Curing takes place within 12 hours at room temperature. For faster processing, this adhesive can also be cured thermally, in as little as 30 minutes at a moderate temperature of 80°C. Lower temperature curing minimises thermal stress on components, and the shorter cycle time improves productivity.
This medium viscosity adhesive blend has excellent adhesion to metals including aluminium and stainless steel. Panacol says it is also well suited for the structural bonding of metal frames and housings. Structalit 5801 also exhibits very good adhesion to plastics, such as PA6 GF or PBT. This multi-substrate adhesion also allows its use in many material combinations typically found in the consumer and automotive electronics industries.
This newly developed adhesive cures with low shrinkage and exhibits good vibration and shock resistance due to its high bond strength and unitising properties. During aging tests at temperatures above 130°C, Structalit 5801 actually gains bond strength. Adhesive exposure to transmission oil, biodiesel, and alcohol during aging resulted in minimal loss of bond strength. This is mainly due to the high degree of crosslinking and the low moisture absorption of this adhesive.
Structalit 5801 can be dispensed from a 50ml dual chamber cartridge which is ideal for manual, short run, or semi-automated production. This epoxy system is also available in sedimentation stable bulk containers which can be used with meter mix equipment for high volume production.