Intertronics introduces eco-DUOMIX
29 May 2020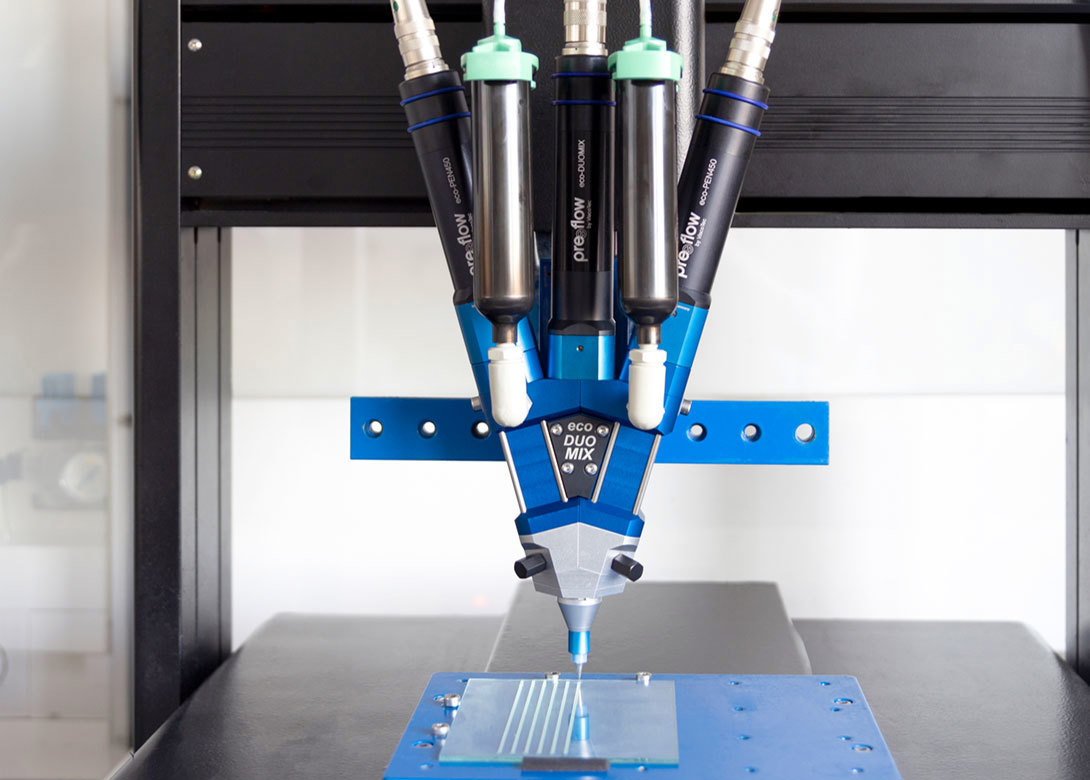 Intertronics has launched the preeflow eco-DUOMIX, a system that mixes and dispenses two-part materials providing an advantage in applications where two-part adhesives are required to be dispensed with volumetric accuracy.
The mixing and application of two-part materials can be a tricky business, especially when the required amounts are in the sub-millilitre range. Intertronics aims to make this process easier with the new technology that combines the accuracy of volumetric positive displacement pumps with a novel dynamic mixing module.
Intertronics points out that the compact unit includes a motor-driven mixing capsule optimised for no dead space, allowing for dynamic mixing. The capsule has a small volume and is easily replaceable, leading to lower material wastage at the end of each shift, and simple cleaning and maintenance, and a luer lock fitting permits the use of standard dispensing needles.
The eco-DUOMIX can be used in industries such as electronics and medical device manufacturing to dispense silicones, epoxy resins, polyurethanes, polyester resin or acrylates. The minimum dispensing quantity is 0.008ml, which is applied using volumetric dispensing with an accuracy of ±1%.
"The new system means that difficult to mix, two-part materials, for which static mixing was insufficient, can now be mixed successfully," explains Peter Swanson, managing director at Intertronics. "If mixing is insufficient, it can lead to visible flow marks and inadequate curing of components. The new eco-DUOMIX has advantages for those working in applications where materials have two very different viscosities or are otherwise difficult to mix. The dynamic mixing process can help to achieve optimal bonding, sealing or coating with two-part materials in demanding projects."