Image processing-based AI for fastener recognition
18 January 2023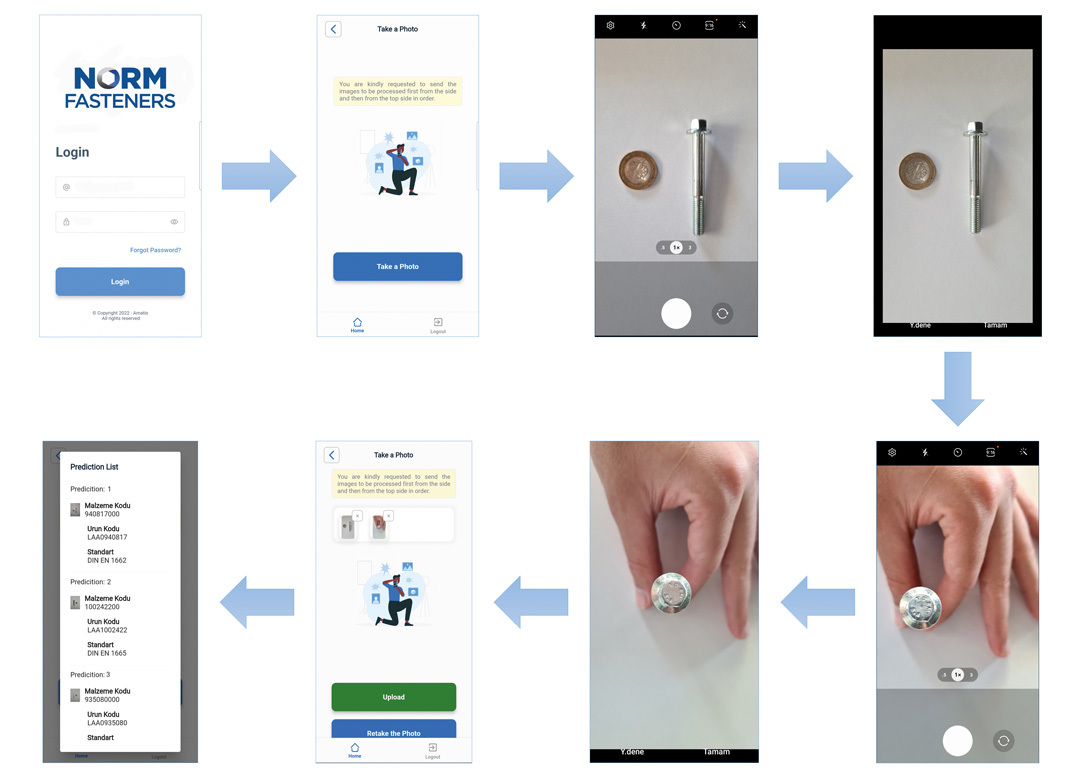 Norm Fasteners has partnered with Kalybe.AI to develop a mobile App, powered by an image processing-based AI algorithm, that can be used to identify standard fasteners.
Standard fasteners, such as DIN 931 or ISO 15071, that are used regularly in industries and general DIY jobs can be confusing to identify considering the variety of standards – not forgetting the tailor-made fasteners also available in the market. In addition, to make a clear identification it might be necessary to use a caliper or similar tools to measure the fastener features, such as shaft diameter, length, etc. All this information is needed if you are looking to replace or buy new fasteners. 
For the classification process, Norm Fasteners has developed, alongside Kalybe.AI, a mobile App that can be used to identify a standard fastener. If the specific fastener does not conform to any standards, the App can make recommendations in relation to the similarity found by the App – thanks to the patent-pending deep learning algorithm based on image processing. 
Another feature of the mobile App is that the dimensions of fasteners can also be measured. "Whilst image processing with a mobile phone camera alone is a very challenging task – in addition to camera specifications varying from brand to brand, even model to model – the environment is also dynamic in terms of light, brightness, background, etc," explains Norm Fasteners. "Therefore, calibration is one of the most important steps affecting the degree of success in terms of both standard determination and feature extraction. By using a coin (with a known diameter) an image can be taken by the mobile phone camera and a calibration can be made – i.e dimension of a single pixel can be obtained. Based on this calibration, fastener features can be extracted to be used to identify the standard and feature dimensions."
Norm Fasteners points out that a deep learning algorithm used for the App was trained with fasteners from different standards. In addition, with more training the accuracy is expected to be increased.