HellermannTyton launches universal push-in wire connector
10 June 2021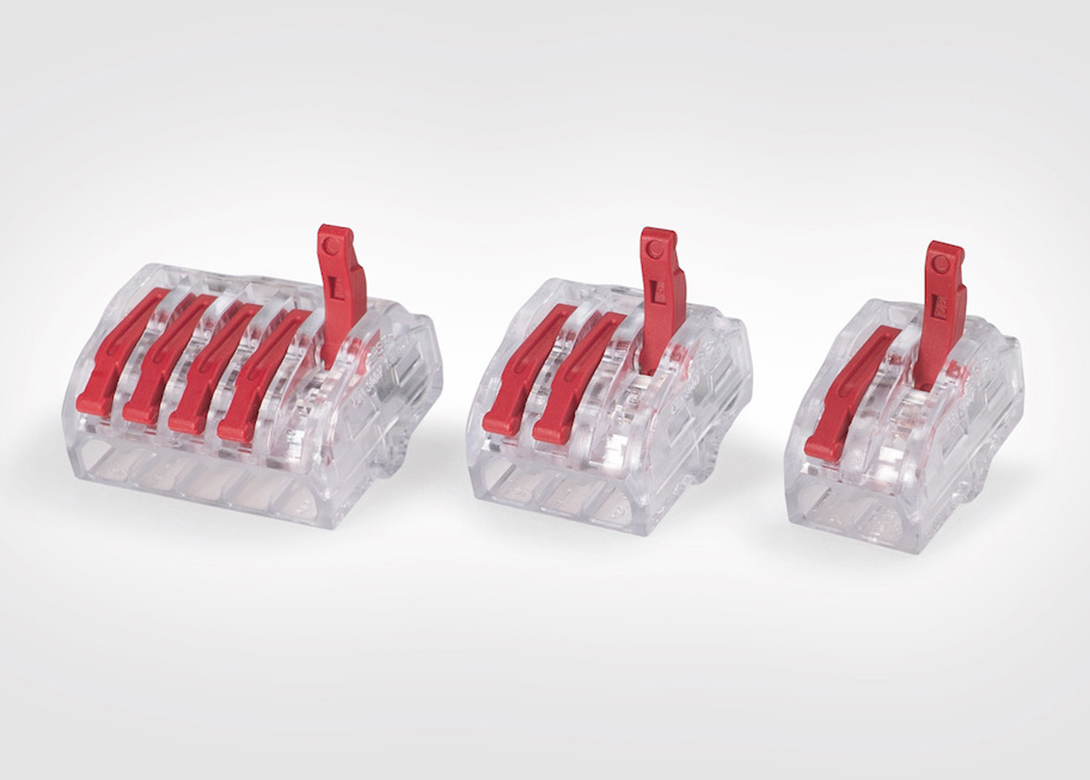 Manufacturer of cable management products, HellermannTyton, has launched HelaCon Releasable - a universal push-in wire connector designed to make electrical installation easier and safer.
Suitable for all types of wire – including solid, stranded and fine stranded – the HelaCon Releasable uses a lever clamping system to connect electrical cables and conductors quickly and easily. Together with built-in features including a separate voltage test point and transparent housing, it streamlines installation, application and maintenance while enhancing overall safety.
The transparent housing means that the installer can see at a glance whether the cable has been inserted the correct length and that there's a sound connection. It also helps them quickly identify any noticeable faults or problems.
Designed for maximum flexibility, HelaCon Releasable can be used in all kinds of enclosures or junction boxes, on-wall or flush-mounted. It has a 10mm stripping length and clamping range of 0.2mm to 4mm2 and can therefore handle most wires and applications, including in household installations behind light switches, light fittings and sockets. With an operating temperature range of –30° to +85°C and a UL94VO flammability rating, it's also designed for strong all-round performance and safety.
"As a business, we're always looking to make lives easier for our customers, especially through these changing and challenging times. By offering a safe, speedy and convenient solution to electrical installation, HelaCon Releasable demonstrates this commitment," explains Nathan Bennett, product manager - electrical installation & enclosures at HellermannTyton.