HellermannTyton launches largest EdgeClip cable fastener to date
16 September 2021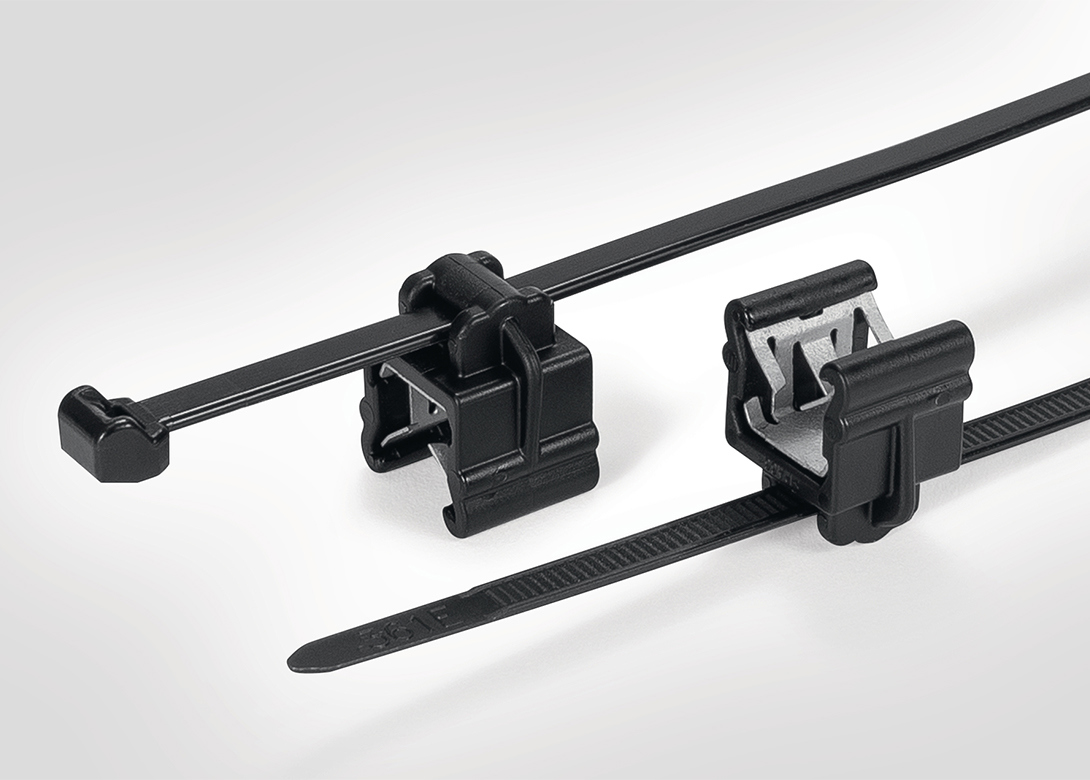 Cable management specialist HellermannTyton has launched the EC6-8, its largest EdgeClip cable fastener to date, which is the latest addition to an extensive product family born out of an inventive solution twenty years ago.
Today, HellermannTyton customers can select from over a hundred different EdgeClip variants. The wide variety reflects the company's depth of experience helping original equipment manufacturers (OEMs) and harness confectioners utilise the edges in their constructions for greater routing flexibility and efficiency.
"EdgeClips are ideal for securely fastening cables, hoses and harnesses wherever drilling holes or using adhesive mounts is not an option in industrial applications," says Torben Konetzny, product manager for fixing ties and elements at HellermannTyton. "We developed this large EdgeClip variant to help engineers utilise the thicker panel edges commonly available in heavy duty machinery and vehicles. The key to the EdgeClip success story is our comprehensive knowledge of the interplay between edge dimensions and material hardness, pull-off forces for different routing directions, and translating the individual fastening functionality requirements our customers into a reliable part."
Despite its large size, the EdgeClip EC6-8 is easy to push on by hand without the aid of tools. It is supplied pre-assembled with an outside-serrated T50ROS cable tie and can be used to fasten cables and conduits securely on panel edges measuring 6mm to 8mm in thickness.