Electrical contact resistance of bolted joints
09 April 2021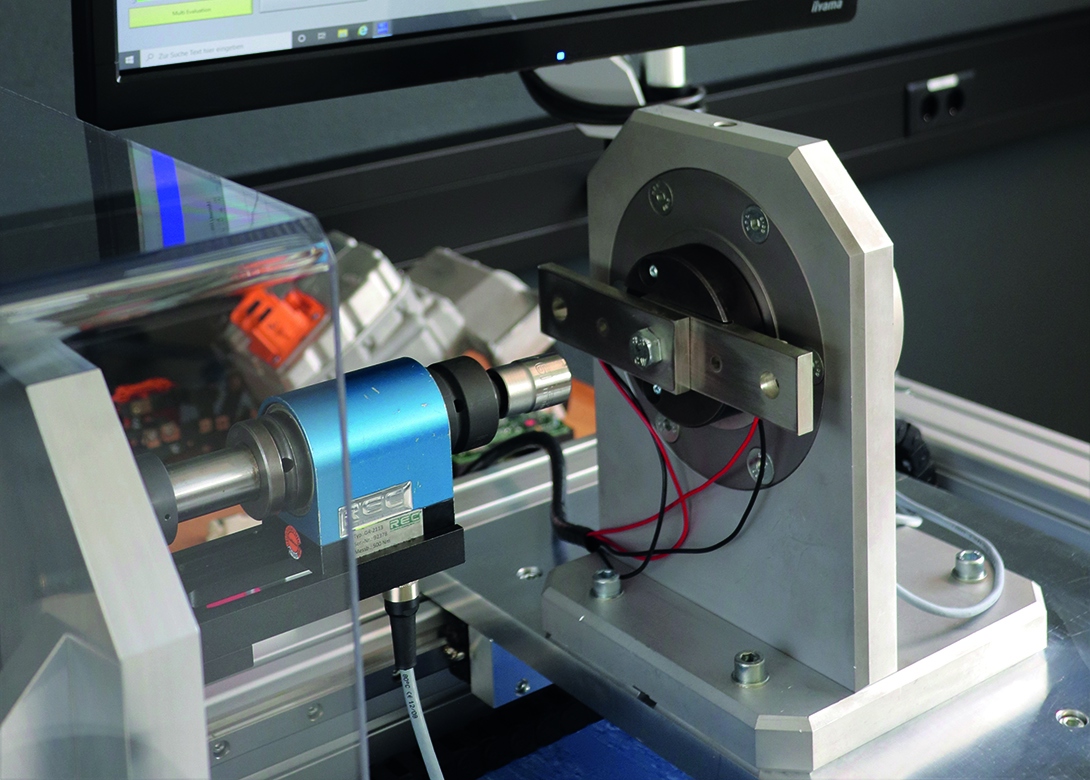 REC Fastening GmbH, known as an international fastener analysis and testing laboratory, has developed a new innovative measuring system for bolted electrical contacts – together with its sister company REC Engineering GmbH.
Bolted electrical contacts in the high voltage range, and recently the battery technology in electronic vehicles, are coming into focus more and more often due to impending heat generation and performance losses.
Until now, it has not been possible to measure the contact resistance continuously in electrical screw connections during the assembly process. The determination was usually carried out by using so-called step tests, which consist of an incremental tightening of the screw while the contact resistance is measured among the steps. Typically, the acquisition of axial clamp load or torque versus contact resistance provides a measurement curve, which is similar to typical broken rational functions.
However, with REC Fastening's new system, it is possible to carry out the synchronous recording of torque, angle of rotation and pre-tensioning force, as well as the contact resistance, during the assembly of a bolt connection.
The measurement is carried out using the four-wire technology at two defined points on the clamped parts. The measurements are made at high sampling rates of up to 10kHz. This consequently makes it possible to analyse current conducting screw connections close to series production condition. Thanks to the interaction of the measurement, and fastening technology within the REC test beds, even assemblies with defined contact resistances can be set up.
Analyses on various components of the high-voltage area, which has been done by REC, showed the influence of surface conditions. They also showed the material suitability in the section of the fastening point. The influence of the clamp load settlement caused by the relaxation or creeping under operating loads (e.g temperature, dynamics) can also be analysed under serial-production conditions. An analysis of the bolted joint enables – before the serial production starts – a punctual controlling with regard to the planned construction and assembly strategy. The general aim is to keep the contact resistances as low as possible and therefore to make the whole assembly process and the serial production safe. In order to save costs and time (with regard to assembly strategies) the REC Fastening Laboratory with its engineers, who are specialised in fastening technology, offers the validation of fastening joints with the REC µ-Ohm measuring system.